WooCommerce is one of the most-used e-commerce plugin solutions for WordPress websites. It provides great SEO integration with limitless customization options, while still being open source. Flawless functionality backed by solid support from a huge community of users makes WooCommerce an affordable and smart choice for e-commerce store builders.
What Is WooCommerce?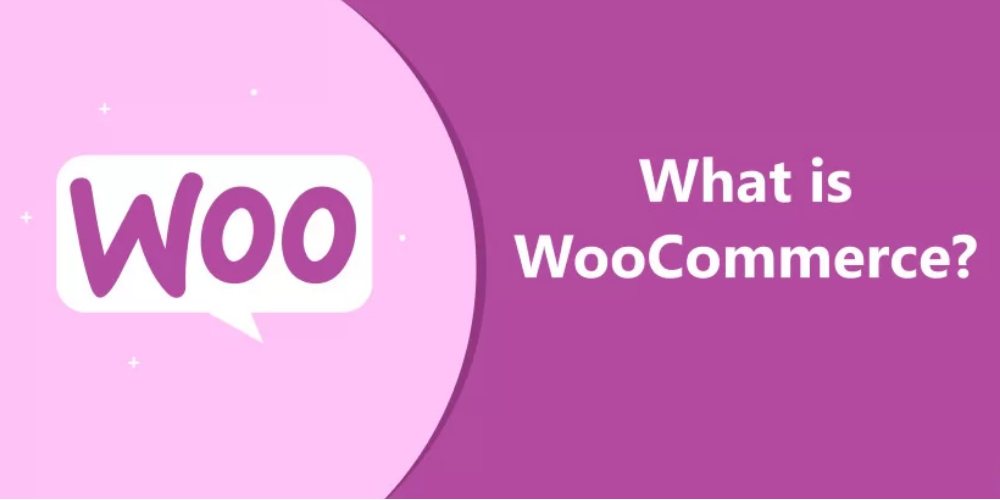 Content management systems like WordPress offer you the opportunity to build robust and responsive websites, with added features and plugins. Software add-ons that you can purchase or use for free to enhance websites like WordPress and Shopify, and plugins can be a great asset to your site. Different plugins can also be targeted toward specific functionalities.
More of our recent articles
1.) Can You Make Money with a Free WordPress Blog?
2.) How Do I Build a Website and Start Earning Money?
3.) Can I Get Paid for Website Ads?
WooCommerce is one such plugin for WordPress. And, it revolutionized how online stores are built and run today. First introduced in 2015, WooCommerce has established itself as a key player in the e-commerce, online store market.  
With the ability to be implemented into any WordPress website, WooCommerce can transform your website into a powerhouse e-commerce platform, while also adding a rich SEO suite of tools.
What Makes WooCommerce So Popular?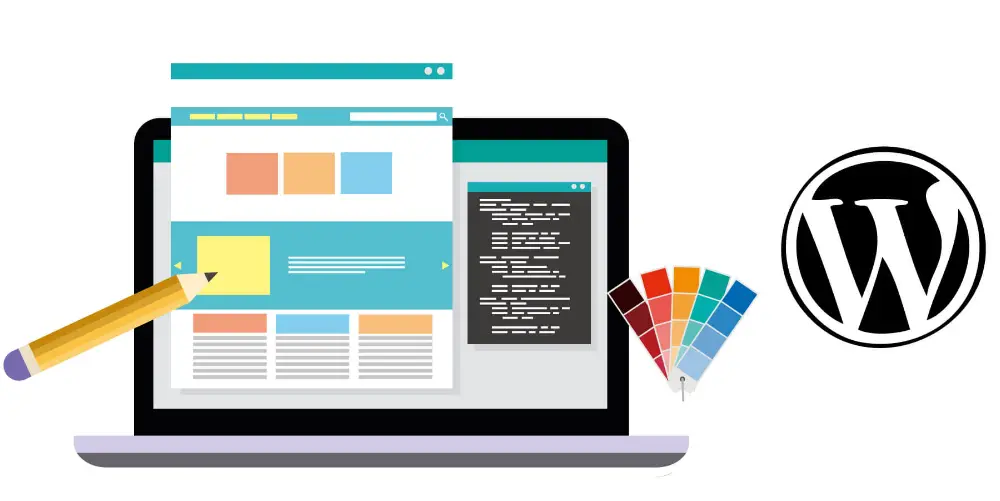 So many e-commerce platforms are on the market today. But, WooCommerce is one of the few that's highly regarded by both the e-commerce community and the online shopping industry. 
WooCommerce users love this platform for many reasons, but some of the most notable is due to it being:
An Open-Source Platform: Not a software plugin owned by a greedy organization or managed by a board of directors, WooCommerce is open source. This means it's available for everyone on the web to use. And, any developer can review and modify the source code, at no cost.
Sign up for a free trial – Zoho One
The constant support of the world's largest web development community means WooCommerce is constantly being augmented by users, in a continuous state of being streamlined and improved. This makes WooCommerce particularly agile and able to meet the needs of different online businesses.
Easy to Use: Another reason for WooCommerce's worldwide popularity is the powerful and easy-to-use functionality it provides. Because it's a WordPress plugin, and WordPress is one of the biggest website platforms today, there are countless guides available to help walk you through troubleshooting any issues that may pop up while using the plugin.
WooCommerce is also very beginner-friendly. People with no website-building experience can easily set up the plugin. The resulting addition can make your website more clean, beautiful, and responsive—and all without requiring technical experience.
Budget-Friendly: When you have to spend more money on running your online store, that can mean lower profit margins and less revenue. Affordability is key when looking for tools to help build and maintain your e-commerce website. Luckily, WooCommerce is very affordable and reliable, making it a great choice for your website.
WooCommerce also saves you cash you'd otherwise spend on buying servers or expensive software to support your business. Instead, WooCommerce works with shared hosting plans—an affordable e-commerce solution and store alternative, compared to bigger platforms like Amazon.
Scalable: Another attractive quality of the WooCommerce plugin is scalability. You can add countless new features and custom themes to strengthen your brand. This allows you to build your website, constantly improving as your business grows. 
WordPress is also a very popular website-building platform, and one of the most cost-effective options currently available. The WooCommerce plugin provides an easier way to build your website and boost SEO—without having to break your piggy bank.
Is WooCommerce the Most Widely Used E-Commerce Platform?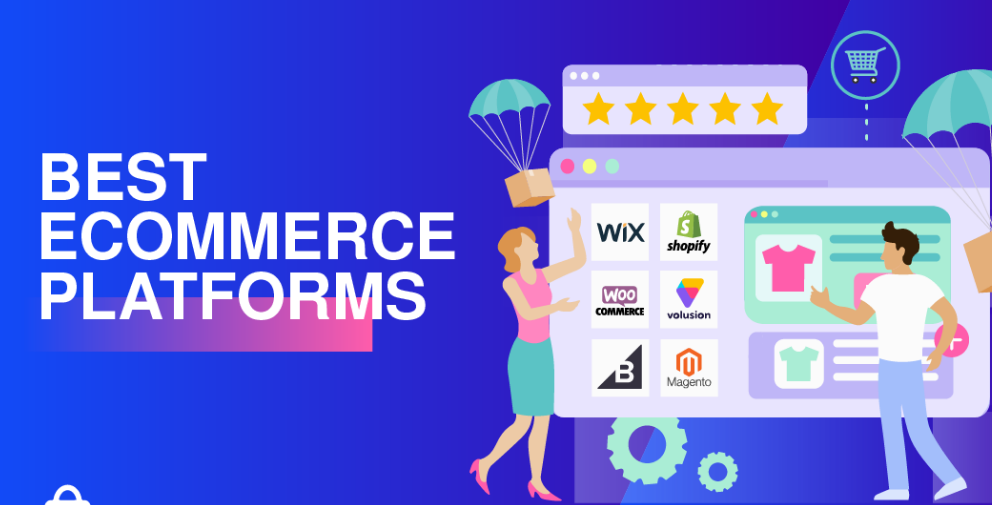 According to WPSwings.com, WooCommerce currently powers 30% of all e-commerce stores with over 5,106,506 live websites using the plugin. Their daily average download for WooCommerce clocks in at 30,000—that's 8.7% of all new e-commerce businesses. With a 21 2022 market share of 23.43%, WooCommerce is on track to compete with big sites like Shopify, and Wix.
Rank Math – Best Free WordPress SEO Tools in 2022
Although it's a popular e-commerce platform, WooCommerce does have some limitations. 
Two limitations include: 
It's a WordPress plugin: As previously explained, WooCommerce is a software plugin, and it is only compatible with WordPress websites.
There are better-paid options: While WooCommerce is fairly user-friendly, other platforms like Shopify may have more design options and functionality. Their advanced business analytics and dropshipping support may make them better alternatives for some e-commerce sites.
Why Should I Use WooCommerce?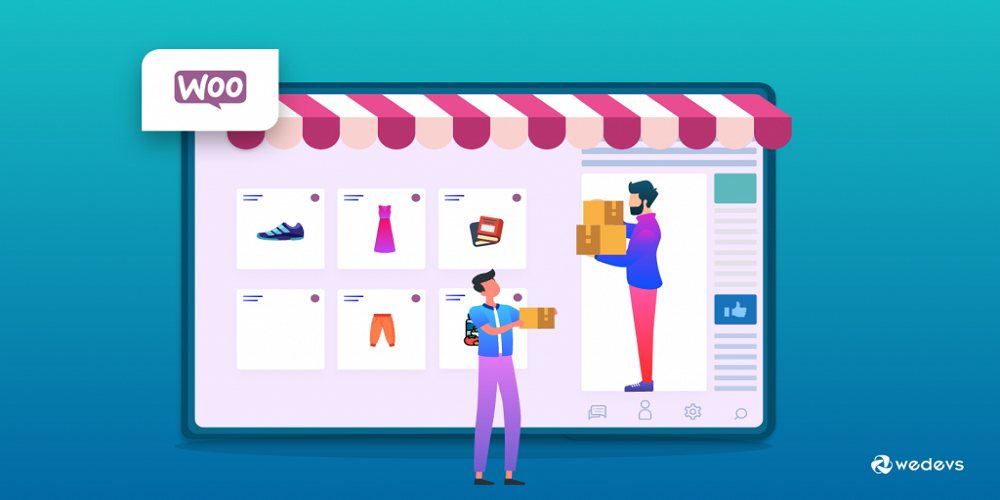 WooCommerce is easy enough to use that you don't have to have any prior e-commerce or tech experience. In 10-20 minutes, you can use WordPress's WooCommerce set-up guides to get yourself up and running quickly. 
If you run into issues or have questions, there are several customer service options available, including how-to guides, video tutorials, and a very helpful online support forum.
Many business owners enjoy using WooCommerce for their e-commerce websites for the following reasons:
While considering any platform or tools to create your storefront, the cost is always a major deciding factor. WooCommerce is an open-source WordPress plugin, making it available at no cost. 
The open-source nature of the plugin also means for a nominal fee, you can hire a WooCommerce developer to help dial in how your site works with it. Since a lot of developers specialize in WordPress, it's easy to make upgrades, as well.
You Can Access Advanced, Built-in Plugins
You can add additional plugins, free themes, and more to your existing WooCommerce website. This allows you to expand functionality on your site, build your site versatility, and set yourself up to easily scale with future e-commerce business growth.
You can set up advanced WordPress plugins easily, with just a few added clicks. Having the help of a web developer can help you go a step further, and build out next-level WooCommerce web stores. The flexibility of WooCommerce includes several paid plugins to help you manage the different aspects of your e-commerce website.
It Offers Powerful and Effective Analytics
A powerful e-commerce analytics tool that efficiently displays useful information, WooCommerce can help you make smarter business decisions by providing helpful insight into your website metrics. It can also help you judge which merchandise areas are more profitable, and which areas may need to be optimized for better results.
WooCommerce analytics provides clean, clear, and intuitive data to inform your marketing strategies and grow your sales and revenue. Even if you use third-party analytic tools, they can also be integrated easily, with the help of a WooCommerce developer. The developer can set the right site parameters, so you can better analyze your e-commerce sales, dates, categories, website visitors and traffic, and more. 
There Are Abundant Customization Options
Every aspect of the WordPress and WooCommerce website experience can be customized to fit your brand and personal preferences. For example, WordPress features, like the built-in, give you the tools you need to build beautiful-looking storefronts. Or, you can hire a specialized WordPress designer to help your website pop even more—or to make it more responsive to mobile device access, as well as desktop viewing.   
A good-looking store can help you better connect with your customers and build a seamless shopping experience–which can significantly increase your sales.
Plus, There's Room for Growth
The changes within the e-commerce world are instant and in this competitive market being able to adapt is what keeps you in business. Google regularly changes its best SEO practices, and here WooCommerce shines. By making use of several APIs you may be able to drastically increase the discoverability of your business online and make more sales as a result. It permits the flexibility to adapt your website to the best SEO practices and induce a high rank on the SERP. 
WordPress is one the most effective Content Management Systems (CMS), and also one of the easiest e-commerce platforms to use.
The f WooCommerce dashboard and admin panel allow you to update, add, or delete products. You can also make a variety of updates, with the ability to revert changes later, if needed. And all of it can be done right from your web browser (no need to download software and eat up RAM resources). 
For More Information
WooCommerce offers dependable services and robust features to help you build and manage your e-commerce site. With its open-source options and ability to work closely with WordPress, many sellers, startups, and entrepreneurs have found success using WooCommerce to grow their revenue. 
To learn more about how to monetize your website and boost your revenue, check out our library of articles here.