You can indeed earn money by placing ads on your website. Websites generate revenue when visitors interact with their ads in the form of impressions, engagements, and clicks. For instance, if an advertiser pays .30 cents per click, then 500 clicks a day would generate $15 of ad revenue—that's roughly $450 a month, or nearly $5,500 every year!
How Do Ads Work?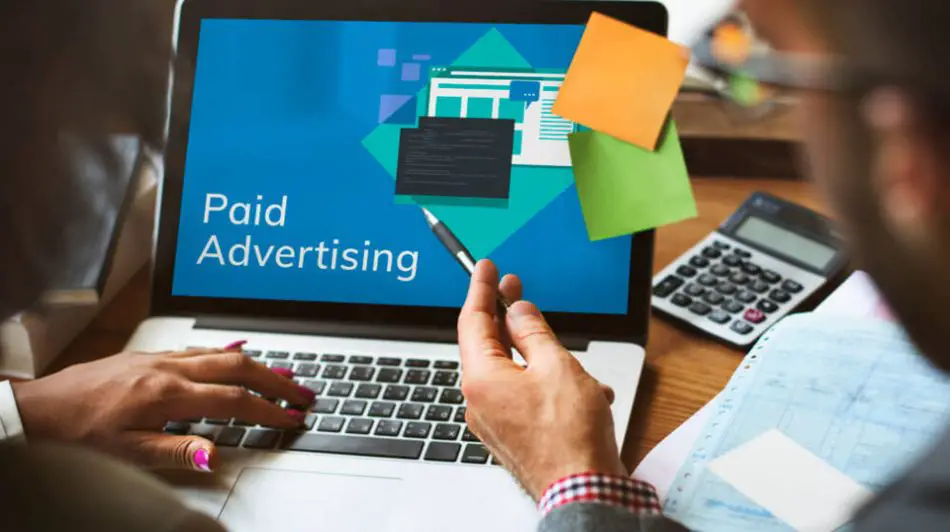 Advertisements are a very straightforward source of income and can be displayed on both free blogs and premium websites. Both types of sites offer good ways to monetize your web traffic. 
Here's how it works: Every visitor to your website leaves an ad impression known as an SSP. Different advertisers bid for those SSPs, in a process called DSP. The advertiser with the highest DSP bid acquires the ad impression and the ad becomes visible to website visitors. Each click on the ad by a visitor then counts as a conversion, and you get paid.
How Much Money Can I Earn From Website Ads?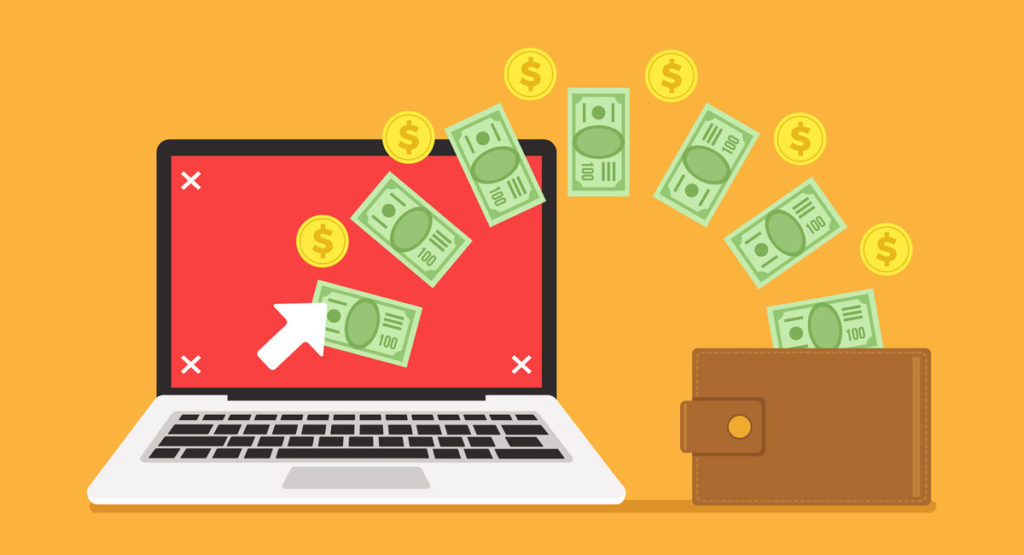 Several factors can influence how much revenue your website generates. The visitor ratio of your website and your preferred mode of soliciting advertisers play a huge role in your expected earnings. You can get paid for the same traffic depending upon industry or niche, cost-per-click (CPC), and your click-through rate (CTR).
To help gauge earnings, this AdSense calculator can help you predict your earnings. (Note: This includes the average CTR/CPC rates for different industries.
| | | |
| --- | --- | --- |
| Industry | CTR % | CPC $ |
| Automobile | 41 | .58 |
| Advocacy | 52 | .52 |
| B2B | 22 | .79 |
| Consumers | 20 | .81 |
| Dating | 52 | .49 |
| E-Commerce | 45 | .45 |
| Education | 22 | .47 |
| Employment | 14 | .78 |
| Finance | 33 | .86 |
| Health | 31 | .63 |
| Home | 37 | .60 |
| Industry | 35 | .54 |
| Legal | 45 | .72 |
| Real Estate | 24 | .75 |
| Technology | 84 | .51 |
| Travel | 47 | .44 |
What Do I Need to Know to Start Making Money from Website Ads?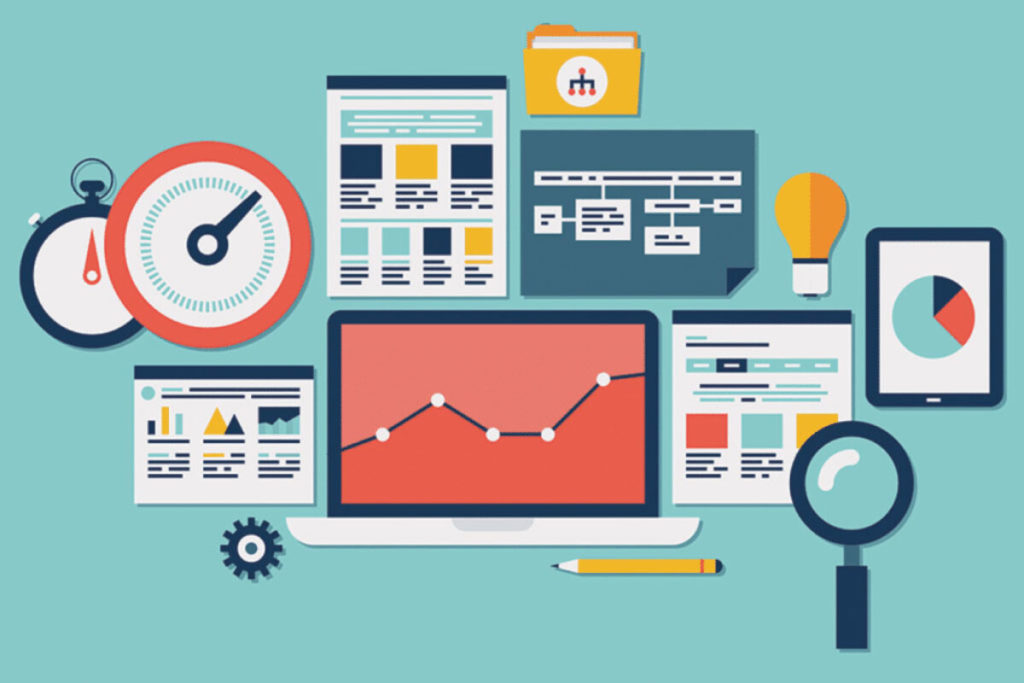 Website ads aren't much different from billboard ads. To best understand how they work,  consider billboards you see everyday in heavily-trafficked locations. To get paid for displaying an ad on your billboard (website), you'll  need advertisers that are interested in your billboard (website), its location, and how many people see it every day. (To find advertisers, you can either look on your own or contact an ad agency to market your website.)
Two ways to quickly make money with your website ads include:
Direct ads 
Direct ads allow you to forgo dealing with affiliate networks, ad exchanges, and ad networks by directly approaching advertisers. As a website publisher, you can make more money with direct ads—but they do have a few drawbacks, including:
Selling ads directly requires you to seek out potential advertisers and market your website yourself. 

The terms and conditions of the ad also need careful negotiation with the advertisers. 

Selling direct ads often requires hiring dedicated sales staff, which is not viable for small publishers.
Affiliate or advertisement networks
If direct ads are too expensive or complicated for you, there is a far easier alternative to get ads on your website. After you set up your website with an advertising network, you don't have to worry about finding affiliates or making cold calls. 
If you enlist the help of an advertising network, you'll automatically match with an affiliate for a small fee. And, here's the bonus: You'll get paid for displaying ads on your website.
How Can I Find and Attract Direct Advertisers?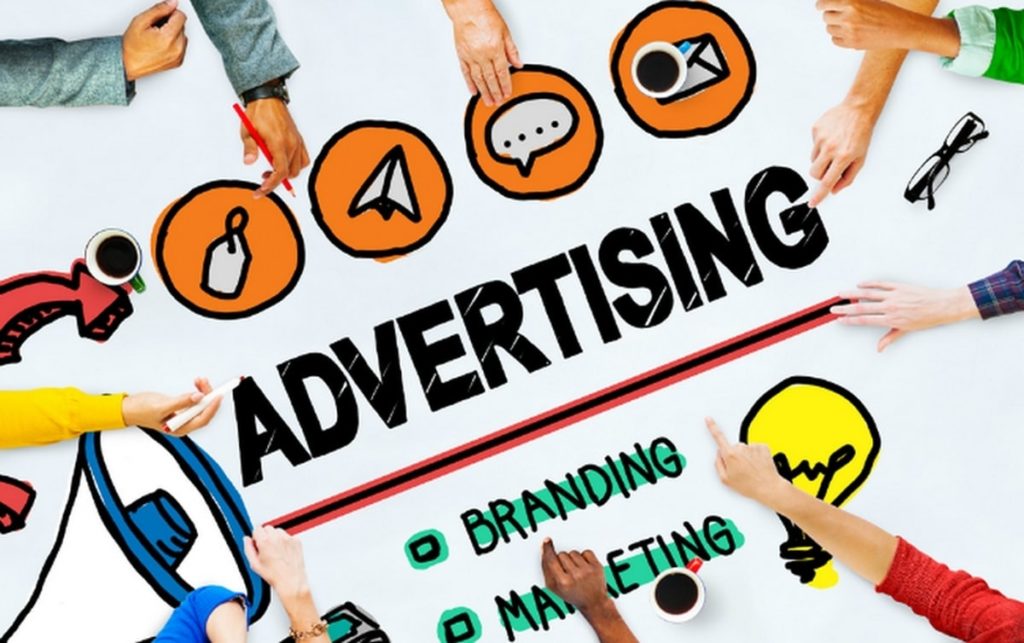 There's a bit of legwork involved in building your network of direct advertisers. But a little up-front effort can bring a big payoff.
To get started, you'll need to find brands within your niche or industry that may be interested in collaborating with you and promoting your direct ads. Researching competitor blogs in your industry area is a great way to scout out potential clients. 
Be aware that finding direct advertisers can be a full-time job. Plan to set aside time to identify leads, make cold calls, and send emails introducing yourself. Think about what sets your business apart, and bullet out what services you can offer brands in your communications. (Consider what issues or problems your services can solve for, and share those with prospective clients.)
A good way to shine the spotlight on your website is to offer specialized media kits to advertisers. Media kits feature website analytics, with info on page views, bounce rates, reach, and engagement metrics. This info helps advertisers understand whether the ad space you're offering is a good match for them. 
How Do I Choose a Good Ad Network Service?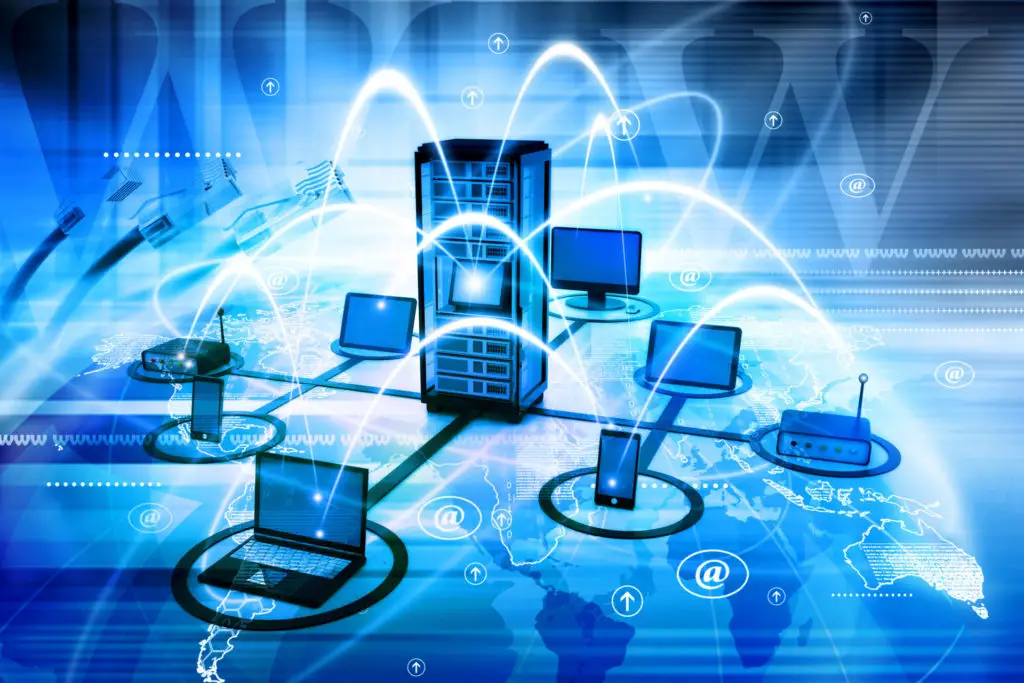 When it comes to finding an ad network service, you'll have a host of options to consider. To help whittle down your options, first look for an ad service that fits your needs and budget. 
With your needs and budget in mind, your next steps are to: 
Compare the size

of ad networks

Check the quality

of the ads

Explore all available formats

for ads being offered

Review the network's terms and conditions

and then check the fine print

Make sure the service works with your user interface

(you don't want to risk it clashing with your site)
What Affiliate Platforms Are Best?
There are countless affiliate platforms available today to consider, as you shop for the best fit for you and your website. All these choices have their own sets of pros and cons. But, hands-down, the most cutting-edge and up-to-date option is Ezoic. Ezoic will accpet smaller sites, with less traffic. It's a better alternative than lacing ads on your own, manually.  Not to mention, most people don't know how to optimize adds on thier own. Ezoic will do such a great job of optimizing them for you. 
Ezoic-Official Site – Start Free Trial
Ezoic is a valuable website tool that provides you full control over your website, while also serving-up a positive experience for your visitors.
A machine learning-based optimization platform, Ezoic helps you balance revenue and user experience. The platform is very simple to use and an all-in-one powerhouse that guarantees a boost in your website earnings. 
Ezoic also features the ability to host and monetize your video content to significantly increase your ad revenue earnings. Super versatile, Ezoic also supports different kinds of mobile devices, allowing you to create the perfect ad combinations for each potential device your visitors will be using.
We hope this guide helps you better understand how ads work and how you can get paid for conversions. To learn more about how to build your own website and start earning money quickly, be sure to check out our article on website monetization.