The internet offers a wealth of opportunities to create a free website and earn passive income, no matter if you're a content creator and blogger or an online business owner. 
Despite your background and goals, a website offers you an invaluable way to connect with potential customers and readers and market your products and services. It also can be an important tool for generating revenue—even if you operate a free website. Our guide can help you understand the basics, and get you on the right track for successfully branding your web presence, and making some money, too!
Some of the steps you'll need to follow, as you build and monetize your website include
Creating a website structure..

Registering for a .com domain.

Use a website builder or hosting platform to create your website.
Optimizing your website and content for search engines.
Launching and marketing your website.

Connecting your website to an Ad network.
Let's take a closer look at the website monetization process, common questions, and basic essentials you'll need to know to successfully earn revenue from your site.
Create a Website: Reasons to Build, Make Money & Attract Visitors With Ads, Products & More
With the enormous amount of time spent on the web worldwide, business proprietors have realized the importance of having an online presence and providing their services online. Your website is your identity, brand, and image on the web.  Without this online calling card, it is next to impossible for web users and potential clients to find you.
So, what are the benefits of having a website? A good website will help you: 
Generate revenue

Enhance growth

Build credibility

Create an effective marketing strategy

Generate leads and sales

Augment customer experience

Get valuable feedback

Gain important insight into the business
If a business does not own a website, it is missing out on several opportunities to appeal to a larger customer base and increase its growth. A website facilitates the appeal of a business or service online and helps build credibility. Online advertising can reach people all across the globe, and it is one of the best forms of marketing.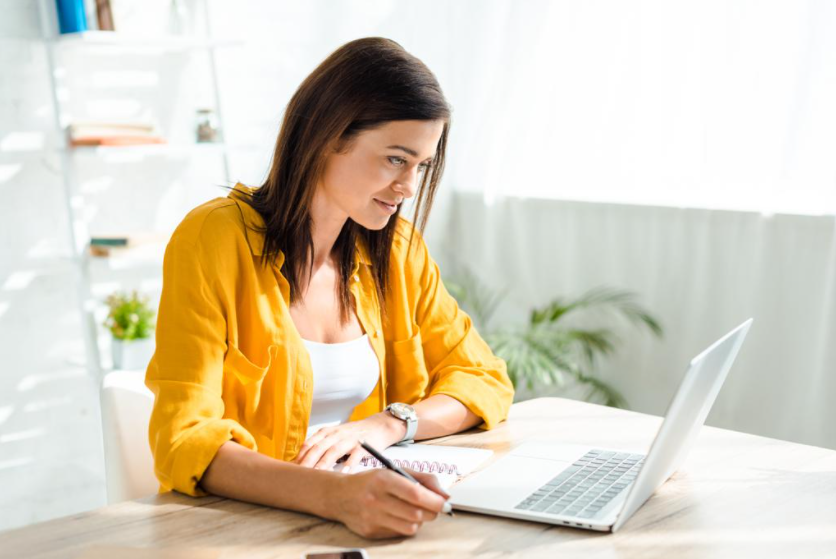 Build a Website & Share Your Ideas: How To Create & Make It Free With These Tips
You can indeed create a website or blog for free—but using a  free domain or hosting service comes with a few limitations. The biggest consideration is that a free site offers less flexibility and you'll have more limitations over how your website works, the web design, and how much you can track user metrics.  
Additionally, free web domains are often tagged with the name of the domain provider. For example, instead of "ABCBusiness.com", your URL may be "ABCBusiness.wordpress.com". 
Find out more about how to monetize a free website or blog.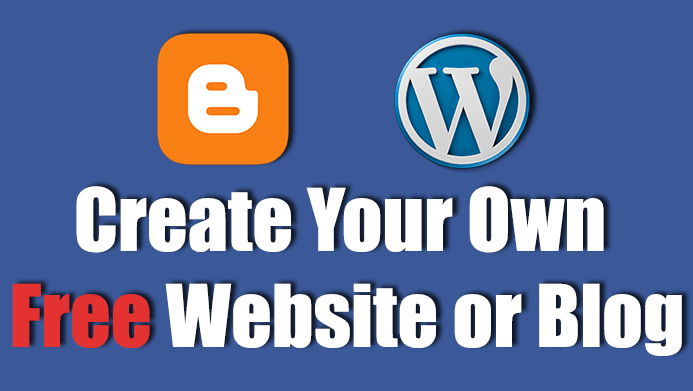 Is It Easy to Build a Free Website?
Depending on what type of website you're looking to build, the cost, effort, and time can vary dramatically. It is very easy to create a website using a website builder service like Wix.com. Free building platforms are generally pretty easy to use, and will save you time and money. But there are other site creation options, too. Here's an overview of the most popular options:
Website Builders.

Featuring a drag-

a

nd-drop interface to help you design your website or blog from an array of available templates. These are easy to learn, and cheaper than hiring a professional, but don't allow you to change every element of the website.

Web Development/Coding.

A coder or developer is a person who specializes in software development using programming languages. To develop your website you must learn HTML, CSS, and some basic web design which usually takes at least 6 months to grasp.

HTML and CSS.

You can either learn these valuable skills yourself or hire a professional to create a website for you. Web development allows you more freedom to mold your website to look exactly the way you want. Website customization can be achieved using features such as: 

Custom pop-ups

Complex layouts

Mobile-specific content

Custom CMS features 

Complex web forms (like step-based or logic-based)

Custom checkout page features

e-commerce features

Sliders and carousels

Image popup galleries

Non-basic animations

Widgets
Should I Hire a Pro to Build My Website?
Hiring a web developer to create an elegant website is a good investment in the long run. Sliders are an essential part of a website, which is loved by readers. However, trying to implement a slider with no prior experience is quite challenging.
How Much Time Will It Take to Make My Website? 
The time it takes for the website to be up and running depends upon the method you use to create a website. 
| | | | |
| --- | --- | --- | --- |
| Method  | Time to learn  | Time to develop | Total time |
| Website builders  |   2-5 days | 3-10 days | 5-15 days |
| DIY HTML + CSS | 4-6 months | 1 month  | 5-7 months |
| Agencies/ Software Houses (have professionals do it) | 0 days | 10-35 days | 10-35 days |

Start Making Money Now: Strategies for Making Money with Ads, Products, and Visitors
After you've built your website and added quality content to build your traffic, you can consider a variety of options that can help you earn passive income. To start earning revenue from your web traffic, you can add the following programs and tools to your site: 

Affiliate marketing

Selling ad space

Selling digital products

Receiving donations

Using sponsored posts

Generate leads for other businesses

Using email lists

eCommerce

Flipping websites for profit

Making use of monetization widgets

Feature RSS feed ads

Using content lockers to offer content for a small fee

Starting a private forum or workshop

Using pop-up ads

Playing audio ads

Hosting various polls on your website
In Conclusion: Build a Website & Start Earning Money
Overall, creating and monetizing a website can be an incredibly rewarding experience. Building a website requires hard work and dedication, but the rewards that come with it can be great. You have several options to make your website available to the public, whether it is free or you decide to hire a pro to build your website. Additionally, you also have various ways to monetize your online presence by offering products for sale, displaying ads and utilizing digital content. When making these decisions, remember to consider your goals and preferences in order to make the most out of your venture. Then you'll be able to enjoy the satisfaction of sharing your ideas with the world. Finally, when you're ready to get started, please get in touch for a free, personalized consultation – we would love to hear from you!
We hope this overview helps you understand your options and find the right website style and monetization options to grow your business. Be sure to read our blogs for more information on website monetization.