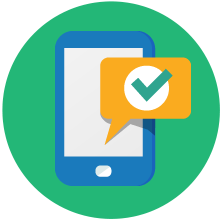 Social Media




Management

for
Small Business
Your own social media team—starting at just $599 per month.
We'll help you save time and do more!
We won't send you spam. Unsubscribe at any time.
Seamlessly Plan & Publish Content Across Networks
SOCIAL media management has never been easier for small businesses!
Your business' social media is often the pathway through which potential customers are introduced to your website. It's an important first impression.
The Branding Agency's social media management service creates and executes a specialized social media marketing plan that drives referral traffic and effectively increases brand awareness.
We draft, schedule, and post custom content to Twitter, Facebook, Instagram, and LinkedIn. Plus, we'll track and measure your social performance with profile and post-level data through Twitter, Facebook, and Instagram analytics. 
Key services include:
Dedicated campaign management

Customized post content

One-on-one writing services (and consultation throughout the publishing process

A fully planned social media content calendar

Monthly social media reporting and metrics tracking

Access to our own eClicher account 

Custom graphics 

Access to quality, high-resolution stock images
Plus, partnering with The Branding Agency means you'll receive in-depth and ongoing social media support and consulting:
SOCIAL MEDIA SCHEDULING & PUBLISHING
A winning publishing strategy on social media requires more than great content. Timing and execution also play a critical role. Without the right tools to effectively plan, organize and manage your social campaigns, even the most creative and engaging posts can fall flat. Luckily, our publishing suite can help.
SOCIAL MEDIA REPORTING & ANALYTICS
We provide a powerful suite of social media analytics tools and can tailor your reports in a way that makes sense to your business. We also give you an opportunity to take a high- or a low-level view across networks or specific profiles.
View aggregate or individual post stats for Twitter, Facebook, Instagram, and Google+ content all in one place—including clicks, reach, and engagement.
Powerful Instagram analytics tools measure follower growth, analyze engagement ratios, and dig deeper into trends in your hashtag usage and the resulting audience engagement.
GROWING YOUR SOCIAL NETWORK (highly targeted)
Social media clearly has an ROI on several key levels. And that's why aiming for thousands of social media followers isn't about vanity. It's about real business.
Social media has undeniably changed the way brands and customers communicate.
Any small business, no matter the size, can extract real value out of social engagement, publishing, and analytics.
We won't send you spam. Unsubscribe at any time.
Plan A
(The Content Builder)
Personal content writer, Custom content creation, shared on Google Doc

Custom image/grpahics creation

Client is responsible for Manual posting to social media accounts/profiles.
Plan B
(The Project Manger)
Personal project manager, eclinher visual content scheduler (we handle posting for you)

Hashtag research/strategy with our paid Flick account
Eclincher personal account access

Eclincher all in one visual calendar, Content & Approval collaboration

Instagram Feed – Drag & Drop: Drag & drop to re-arrange Instagram posts within

your Instagram live feed

Eclincher analytics & reporting
Plan C
(The Follower Builder)
*Everything in Plan B

IG Page & Profile Growth using The Dollar 80 Strategy

5 manual hours per month

Instagram Engagement, responses to targeted #hastag posts and accounts (The Dollar 80 Strategy)