The global appeal of Shopify's easy-to-use e-commerce toolkit makes it popular with businesses of all sizes—including several big-name companies, celebrities, and influencers. Recognized around the globe as one of the top e-commerce platforms, Shopify recently celebrated reaching a whopping 1.73 million users worldwide—with merchants spread across 175 different countries.
Shopify's biggest users include a host of successful conglomerates, business leaders, celebrities, and more. 
Some of the biggest companies currently using Shopify to market and sell their products include: 
Tesla

Heinz 

Fitbit

Red Bull

Penguin Books

Netflix

Nescafé

GymShark

Kylie Cosmetics 

KKW Beauty

Hyatt Hotels 

Whole Foods Market

Lindt

Anheuser Busch 

Eminem Store

Kanye West Store

Pepsi Co.

Sephora

Why Do Both Small Businesses and Big Companies Like Shopify?
It comes as no surprise that many global businesses choose Shopify over other platforms. With its extensive reach, Shopify provides a direct line to shoppers everywhere. Businesses big and small can benefit from Shopify's multiple plans, features, and features.
*Our blog post on How to Build A Custom Shopify Theme on Your Own (from Scratch!) is a must-read for anyone looking to take their e-commerce experience to the next level. With detailed instructions and helpful tips, it's the perfect guide for newbies and experienced developers alike.
Small businesses like using the platform, because its various plans offer simple solutions to manage business needs—freeing up small business owners to focus on making sales, rather than managing a sales platform.
Big businesses enjoy the same features—as well as an opportunity to further expand their reach through a diverse platform to reach an expanded audience. 
What's the Difference Between Amazon and Shopify?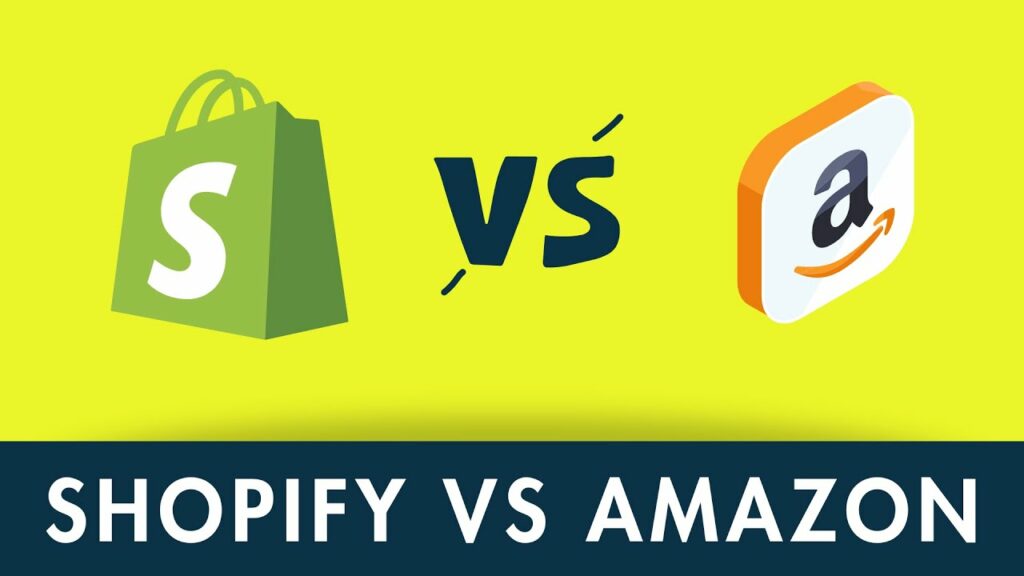 The biggest differentiator between Amazon and Shopify is in their structure: Shopify is an e-commerce platform, and Amazon is an online marketplace. 
Let's take a closer look at what this means for business owners:
Shopify: 
The more flexible option of the two, Shopify allows you to build your own online store—and even provides you with tools and resources to do so. 

Shopify lets you build a store from scratch and customize it to fit your specific product or service needs. 

Using software as a service (SAAS) subscription-based model, Shopify's costs vary according to which plan you choose (there are currently five plans and pricing options available). The services include a Shopify point-of-sales application that can also be used with local stores for physical sales.

Shopify can support all kinds of products (both physical and digital).
Amazon: 
Amazon holds the larger market share of the two platforms.

There are more restrictions to using Amazon's services.

The most significant business opportunity for Amazon users is having a shop on the branded marketplace. 
A big bonus for Shopify users: There are no development costs, and no web development experience is needed to set up your shop. And most Shopify stores can be built in just 40 minutes.
Test drive Shopify today! Sign up for a free, 14-day trial. 
Why Do Big Brands Choose Shopify?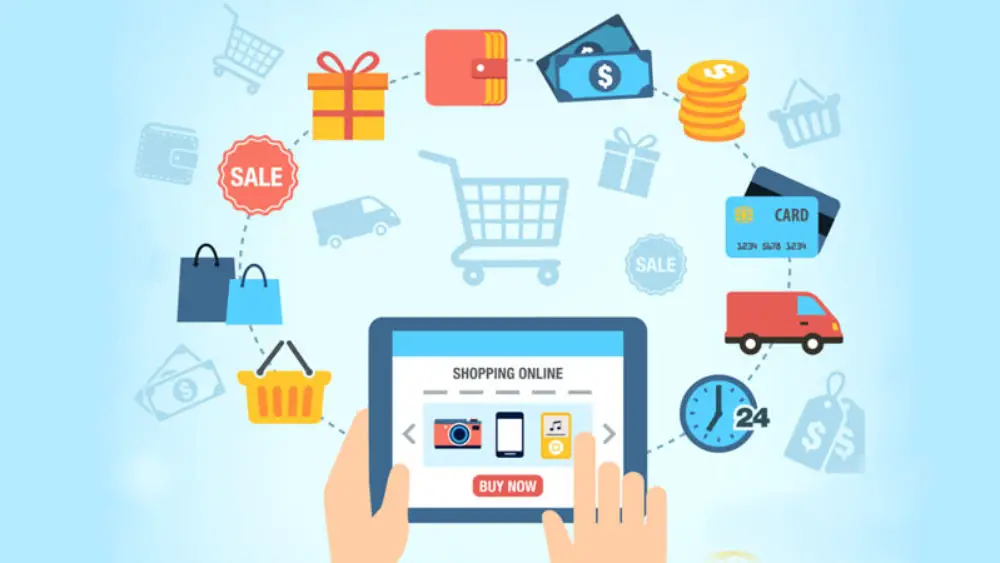 Celebrity entrepreneurs and large companies choose Shopify over other platforms because it offers a variety of easy-to-use, scalable website options. Shopify plans are geared towards different businesses—with specialized packages, like Shopify Plus, designed specifically to meet the needs of huge companies with high-sale volumes.
With the Shopify Plus plan, big companies can easily handle the tremendous scope of customers they see every day. Shopify's big-business tools—like modified checkouts, premium theme options, and an advanced suite of premium features—provide individualized support to bigger companies, too. This frees them up to focus less on the day-to-day management of their online sales, and more on big-picture strategies. 
Another benefit for big companies: There's an opportunity to fill in any gaps in Shopify's services, through third-party coverage. Shopify partners with a host of other service providers, to ensure large clients have 360-coverage of their business needs. For example, companies with established brands can use Shopify's tools and third-party plugins to enhance their traffic and sell more products across their social media platforms.
Brands like SMS Audio, Bohemian Guitars, and Leather Head Sports have all found great success with Shopify—and in return Shopify has observed significant stock sales increase in the last 12 months.
Thinking of starting a Shopify store? Our blog post on How Much Does an Average Shopify Store Make? can give you an idea of what to expect in terms of profitability and growth. With data from thousands of stores in different industries, it's the perfect guide for creating a successful e-commerce business.
The Top 5 List of Shopify's Biggest Users Who Generate the Most Salea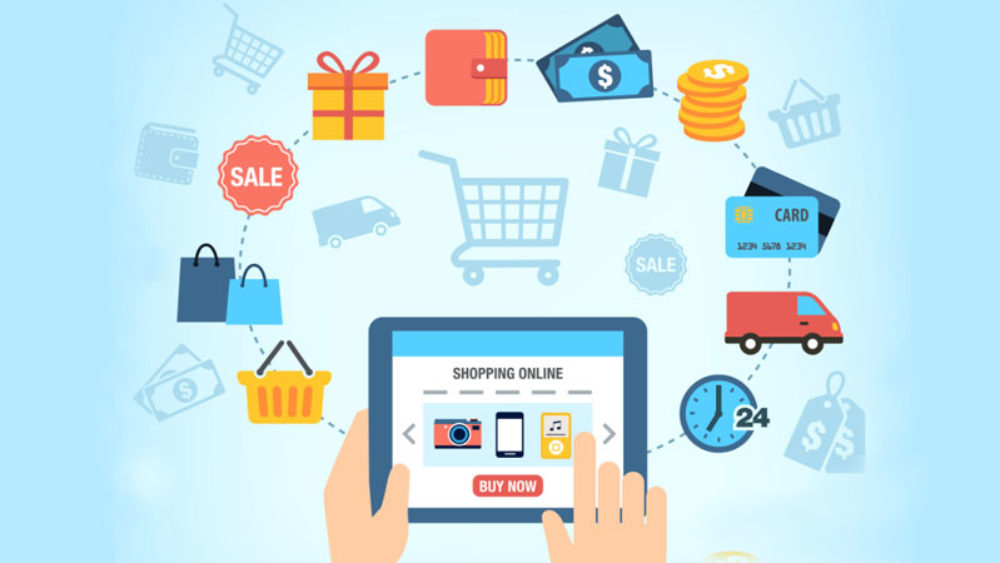 To gain some valuable insights into what businesses are currently finding strong success with Shopify, let's review today's top revenue earners.
The following five business giants use Shopify to their benefit: 
1. PepsiCo 
Total revenue: $81.86 billion (June 2022)
Pepsi is one of the biggest companies in the world, providing food and beverages to consumers all over the planet. It's also one of the leading American companies on Shopify today. 
During the pandemic, like many other conglomerates, Pepsi launched a direct-to-consumer (D2D) website. Selling PantryShop and Snacks, the breakout brand allowed consumers to purchase a slew of Pepsi products without needing to visit a physical store. 
Currently, a collection of Pepsi sub-brands (like Frito-Lay, Gatorade, Pepsi-Cola, Quaker, and Tropicana) sell their products through Shopify's e-commerce solutions. 
In the first half of 2022, PepsiCo shared its 12-month earnings report, which nets out at roughly $81.862 billion, a 9.76% increase from last year's revenue of $79.47 billion.
2. Anheuser-Busch 
Total revenue: $56.804 billion (June 2022 )
"The King of Beers," Anheuser-Busch is a well-recognized brand around the world, selling 600 brands of beer in over 150 countries worldwide. As the biggest alcohol manufacturer with a presence on Shopify, the Belgian beer company includes popular sub-brands, like Budweiser, Castle, and Corona. 
Known for its exceptional quality and smart marketing, Anheuser-Busch launched a D2C operation during the pandemic. In 2020, Anheuser-Busch revenue fell to a record low of $12.8 billion, but an updated D2C shift helped the company recover. The revenue for the first half of 2022, was around $56.804 billion, a 17.92% year-over-year increase. 
3. Louis Vuitton Sephora 
Total revenue: $35.831 billion (June 2022)
Fashion lovers around the world know the quality and prestige that comes with owning Louis Vuitton's luxury products. The beauty and self-care Louis Vuitton Sephora store is a subsidiary of the fashion icon and offers a large selection of beauty and self-care products through its Shopify store.
In 20220, this Paris-based company was offering over 78,000 beauty products in more than 2,600 retail stores worldwide. Louis Vuitton Sephora's total revenue hit $535.8 billion in the first half of 2022, up 28% compared to the same period in 2021 (and their stock has gained 80% in the last 12 months).
4. Tesla Inc. 
Total revenue: $16.9 billion  (Q2 2022)
One of the most successful U.S.-based companies of all time is Tesla Incorporated. With Elon Musk behind the wheel, Tesla has become the biggest maker of Electric Autonomous Vehicles in the world. Tesla is also well known for its role in launching SpaceX and inner space exploration. 
Musk and his company use Shopify to sell many Tesla accessory products. You can currently buy car chargers, vehicle accessories, apparel, signature Tesla Tequila, and quad bikes from the Tesla Shopify Store. 
Tesla reported $2.27 per share adjusted earnings on $16.93 billion in revenue in Q2 2022. 
5. Nescafé 
Total revenue: $12.1 billion (June 2022)
Nescafé developed its business-to-consumer (B2C) platform on a Shopify Plus Plan, and currently sells confectionery, cooking aids, pet care, food, and beverage products through its shop.
Based in Switzerland, Nescafé's revenue for North America was $12.1 billion in the first half of 2022, an increase from $11.4 billion in 2021.
You don't have to be a big-name business to make good money with Shopify. Check out our guide for businesses of all sizes.
What Other Big-Name Companies Use Shopify to Drive More Sales?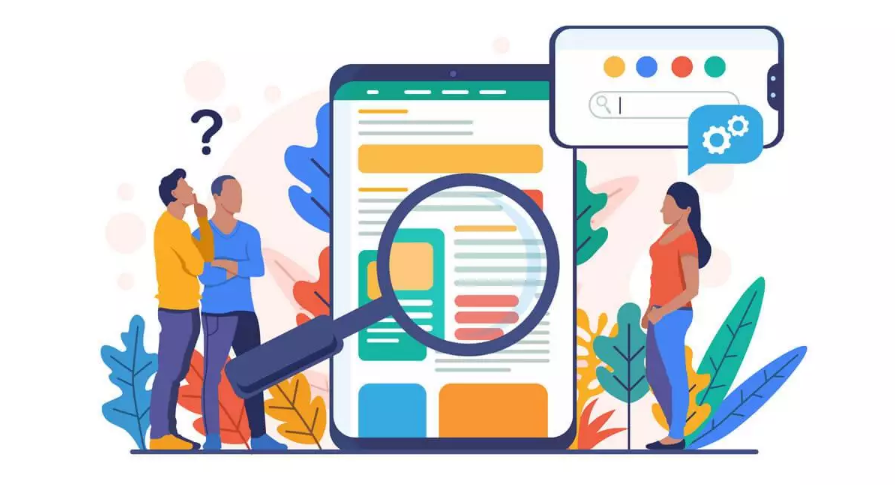 In addition to the top-five, market-share winners we mention above, there are other notable companies using Shopify that you're sure to recognize. 
 Some other notable companies that use Shopify include:
Kraft Heinz Co. 

Lindt 

Whole Foods Market

Red Bull

Hyatt Hotels

Penguin Books

Fitbit

GymShark

Kylie Cosmetics by Kylie Jenner

KKW Beauty by Kim Kardashian
How Can I Make Shopify Work For My Business?
Celebrities like Kanye West, Eminem, Drake, Cristiano Ronaldo, 50 Cent, Justin Timberlake, Logan Paul, PewDiePie, KSI, Beyonce, all the Kardashian sisters, and many others currently use Shopify in their e-commerce business strategies. If Shopify is good enough for big companies, brands, and celebrities it can definitely work out for you. 
Consider signing up for a 14-day free Shopify trial, to see why so many businesses enjoy using the platform for their marketing and sales. (Signing up is quick, easy, and costs nothing.)
If you're looking for a Shopify development agency that can help create the perfect e-commerce platform for your business, look no further. Our experienced team of developers is ready to help launch your store and show you how to make it stand out from the competition.
Be sure to check out our helpful library of Shopify articles and resources to learn more about how to build your own Shopify store, grow your customer base, and ensure long-term success. 
We're always here, if you have questions, too. Don't hesitate to contact us for a free consultation.