Shopify is an e-commerce platform for independent online stores and retail point-of-sale providers. It gives users the ability to run and establish their businesses online and is essentially a one-stop digital business hub. Shopify can help you develop a successful online store with healthy profit margins and reduce costs.
Shopify is a Level 1 PCI DSS-compliant platform—which means it ranks at the highest level of compliance and presents the lowest risk to the system. The COVID pandemic has necessitated that many businesses ramp up their online and virtual storefronts, as less in-person shopping grows in necessity and popularity. As a silver lining, many online merchants and business owners have benefited greatly. 
Today, e-commerce-based earning is one of the most popular ways to make a lot of money. But, how does Shopify work—and just how much can it grow your revenue? Let's take a look at several common questions and answers.
How Much Money Does an Average Shopify Store Make?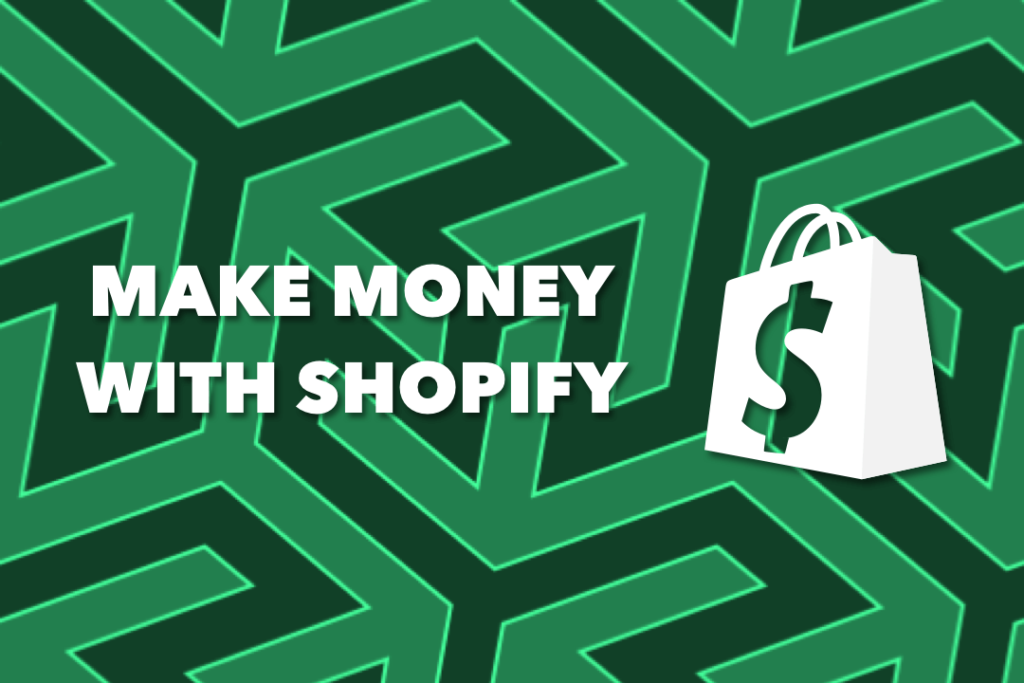 Shopify statistics showed that in 2020 stores on average made $72 per customer. Ten percent of the best performing stores across Shopify earn up to $226 per customer. Stores with the lowest earnings usually bring in $33 or less per customer. 
Get the inside scoop on who Shopify's biggest users are in our blog post, Who Are Shopify's Biggest Users? Learn about the unique and varied companies that have leveraged their Shopify stores to take their business to the next level.
How much does it cost to run a Shopify store?
It is natural to consider costs when you're running a small business. Shopify happens to be one of the best e-commerce options for small businesses due to its insanely low operational costs. As most successful business owners often say, low costs and good margins are what keep a business afloat. Shopify provides a value-packed basic or Shopify premium plan. Shopify can help you start and run an e-commerce business and is great for small businesses.
How much does Shopify cost?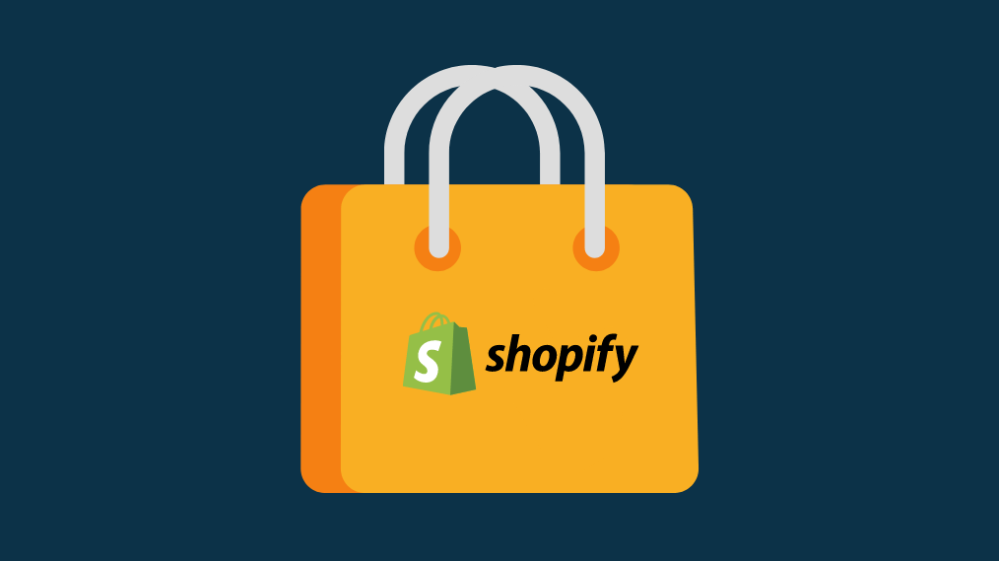 You can try Shopify free of charge for 14 days using this link (no payment or credit card details are needed). After your free trial is over, you can choose a plan that best fits your business needs. For example, there's a yearly plan with a 50% discount for the first year of using Shopify (available for stores in the U.S. and Canada). You can also save on costs if you sign up for a two or three-year plan.
Here's a closer look at how the costs break down with each available plan:
Plan
Basic
Shopify Premium

Per Month

$29/month

$14.44 /month, compared to $29 per month when billed monthly

$79 per month

$39.44  per month, compared to $79 per month when billed monthly

2 Year Plan

20% discount

20% discount

3 Year Plan

25% discount

25% discount
Ready to give it a try? Click here to kick-start your Shopify account (and get a discount, on us!).  
Can I change or cancel my Shopify plan later?
Shopify allows you total freedom over your upgrades or downgrades, so you can modify your plan as needed at any time. Shopify also operates in nearly every country around the world. And, if you ever are unsatisfied or feel like Shopify isn't working out for you, you can cancel your account anytime.
*Want to know more about the success rate of Shopify stores? Our blog post on What Percentage of Shopify Stores Are Successful? will show you the factors that can increase your chances of becoming a successful store owner. From market research to managing customer relationships, get tips from our experts for setting yourself up for success.
Is a license required to use Shopify? And, what are the transaction fees?
The answer to this question depends on what type of business you're running and your location. Some countries require a business license for tax or other purposes. But, good news: You don't need a business license to start using and selling on Shopify. 
Also, currently, there are no transaction fees for stores leveraging Shopify payments. Third-party payment options might require additional fees–usually up to 2% across Shopify's premium plans.
Why Should I Use Shopify?
While there are many e-commerce business solutions available today, Shopify ranks the highest. This is due to a few interesting reasons.
Shopify is an all-in-one software solution for launching, running, and managing a successful e-commerce shop. Many of Shopify's features are designed to specifically help small business owners. These are just a few of the helpful and beneficial factors that make Shopify so popular. With Shopify, you can:
Create and customize an online store quickly and simply.

Sell in multiple locations, including on the web, via mobile, and across all popular social media platforms.

Easily and effectively manage products, inventory, shipping, and payments.

Seamlessly execute online marketing campaigns,  allowing you to create and analyze different campaigns simultaneously.

Calculate gross profit margins using Shopify tools like

this

.

Track valuable insights with easy-to-use features, like this

CPM calculator

.

Discounts can be efficiently calculated using the Shopify

Discount Calculator

.

Choose from a variety of templates to create your store's 

theme

.

Create a unique brand name for your store using the

Business Name Generator

tool.

Use Shopify to

calculate fixed rate loans

for your business or other investments. 
How does Shopify add value to my business?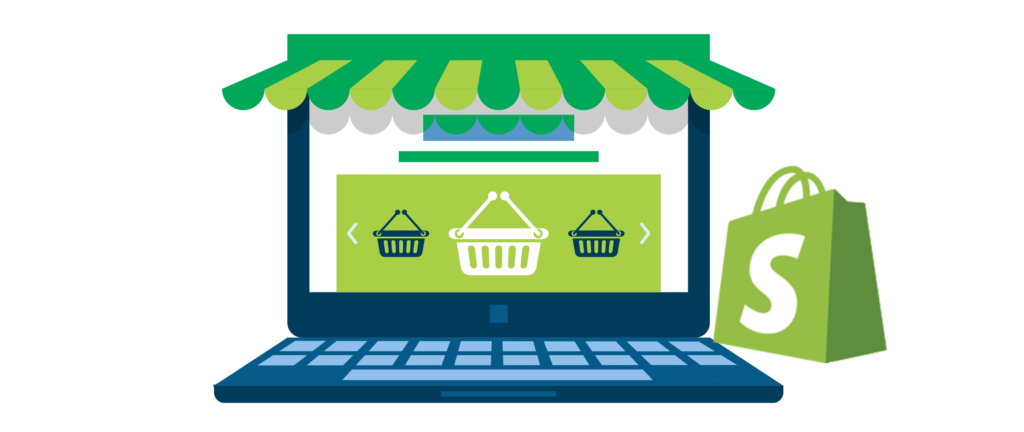 There are a variety of ways in which Shopify can benefit you and your business. But the following nine major advantages can prove to be true business boosters:
Hosting solutions
In case you're launching your online enterprise for the first time, web hosting can become a real undertaking. Hosting an e-commerce store demands a certain degree of technical help and plenty of spare time, that's something startups are especially short on. 
Shopify is a cloud-based setup and hosting solution that doesn't require you to buy your own servers or databases. Instead, you're able to access your shop from anywhere with your admin login information and an internet Wi-Fi connection—and without any complicated setup. A big bonus: Shopify helps you handle payment gateways, which makes your work clean and seamless.
Built-in advertising and marketing tools
Shopify includes a built-in advertising toolset that helps decrease the costs of securing traffic. It permits you to customize your store link, Meta titles, provide precise URLs, Meta descriptions, make pages viewable or invisible, and redirect pages every time it is required.
Shopify also assists you in optimizing the shop primarily based on your preferences with the ability to integrate Facebook, Twitter, Pinterest, Instagram, and all other famous social media networks. This can drastically enhance the product promotions for your business resulting in more profit.
Accessible and helpful technical support
Chances are at some point, you'll need technical assistance and help running your e-commerce store. Shopify has the best 24/7 technical support available, at no extra charge. You can request customer care any time you experience issues, crashes happen, or if you have troubles of any kind. The support team is available via live chat or phone and will walk you through solutions with detailed, personalized instructions.   
High-speed servers
Speed plays a crucial role in the success of any e-commerce business and can help stimulate and amplify your sales success. For example, pages that open quickly help to retain your potential customers and keep them on your site.  Shopify supports various payment methods and hosts one of the fastest and most secure servers. It also has a built-in speed checker, which helps optimize online store speed, improves the overall shopping experience, and makes your store rank higher in search (making it more discoverable).
Reduction of errors and duplicity
Data entry can be a hassle and there's always the chance of error. Typos, blunders, and data duplication are all common. Tracking down and fixing these minor errors across your site can be like trying to find a needle in a haystack, and ultimately can be rather time-consuming. Luckily,  Shopify comes with an automatic data entry option, which decreases the time it takes to tackle these small tasks—allowing you to focus on other things.
Enhanced functionality
Shopify provides its users with a utility extension and plugin platform which allows the users to download, install and customize their online website. Furthermore, It provides inventory management, accounting, and business reporting to boost sales and social media promotion. It also allows you to set up email autoresponder integrations, which can help you automate and operate your business hassle-free.
14-Day free trial
If you are just testing the waters, and want to check out everything Shopify has to offer,  you can secure a free 14-day trial here. 
All you need to do is provide a few contact details and answer a few questions about your business to set up your account. You can then access a 14-day free trial—and without needing to share private info or answer shady requests about your credit card.
The free trial is a great way to get to know Shopify and use almost all of the shop features (except publishing your domain live). You even get a Shopify primary domain name, like  [email protected], to get started.
Beautifully designed, custom online store
Shopify has a wide range of templates and themes. With several professional templates to choose from, you can create a unique and beautiful online store. The Shopify theme kit also lets you build your own designs, without needing to be a designer.  This provides you with the freedom to design your Shopify pages and run your only business exactly the way you want to.
Shopify payment gateway
Deploying an effective payment process is an essential step in keeping your e-commerce store running successfully. Shopify has a wide assortment of payment options that don't charge any transaction fees and offer minimal costs. You don't even need a merchant account to use this feature, a big bonus and added value for any e-commerce store.
Is Shopify Worth It for a Small Business?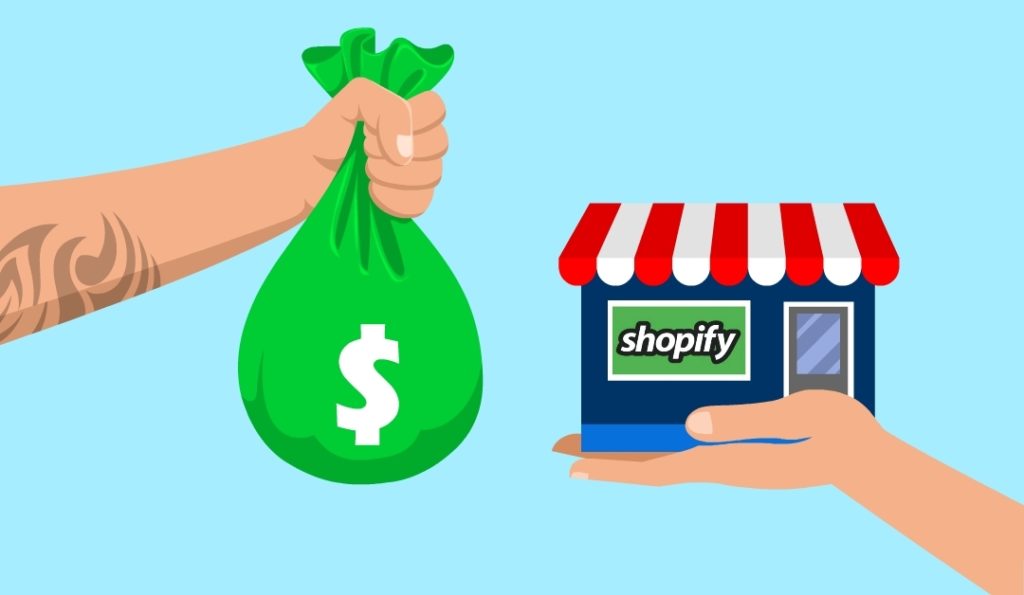 That depends on you and your personal business needs. But, the overall profitability of Shopify-based businesses can't be denied. There are a variety of notable factors that contribute to Shopify's success, including the products being sold, their pricing, marketing strategies, and your business strategy.
Recently published data from Shopify indicates that most shops see a good profit margin and positive sales results on the platform. According to Shopify statistics, every $100 of sales generates an average profit of $58— enough for businesses with a well-thought-out plan and marketing strategy to become profitable and successful.
For businesses looking to take their Shopify presence to the next level, our Shopify development agency provides powerful solutions tailored to your unique needs. From custom-made themes to comprehensive consultations, we provide clients with reliable, comprehensive services.