In today's pandemic-impacted society, e-commerce and online shopping have grown in popularity—and in some cases have become more successful than their brick-and-mortar counterparts. Shopify stores and e-commerce sites have allowed millions of small business owners to reach customers they otherwise wouldn't have had access to, allowing them to grow more than ever thought possible. 
Today, established Shopify stores can make good money through their online shops. To give you an idea of just how much money you can make on Shopify:
Small businesses average $1,000-$1,800 in monthly revenue.

Dropshipping services can make around $10,000-12,000 monthly (due to their low overhead costs). 

The average revenue per customer on Shopify is about $92.
Why Choose Shopify?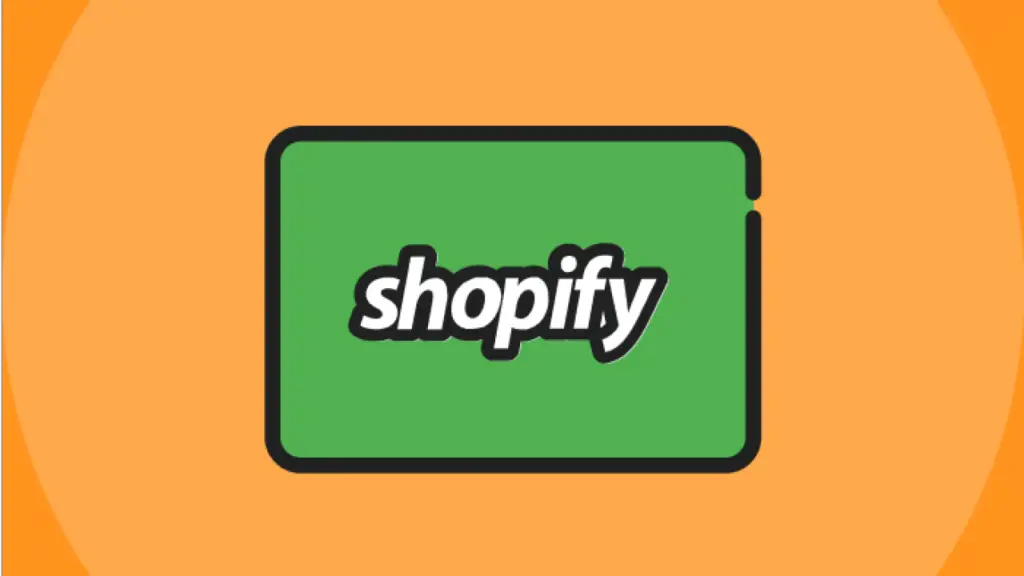 Platforms like Shopify have helped small and new business owners set up e-commerce shops that earn big bucks online. Perhaps the largest and most successful platform used by e-commerce sites today, Shopify has seen massive growth in recent years.

With so many easy-to-use features, anyone can manage their online business with Shopify and save both money and time. Shopify users don't need any development or IT experience. No servers are required. And there are no upkeep or maintenance costs. All of this allows you to focus your energies solely on making sales, growing profits, and gaining new customers.
Try Shopify for free! Click here to start your 14-day free trial.
Shopify's average revenue per customer was $72 in 2020 and grew an additional $20 per customer to reach $92 per customer in 2022. With a record 90% growth rate in just one year, Shopify now hosts over 1.73 million stores worldwide. This makes Shopify a great choice for starting your e-commerce business—and building your own online empire.
Like most things in life, there's no shortcut to success—even when using Shopify. But, with a little research, good resources, and some dedication and hard work, you can build strong Shopify success. If you're willing to put in a little up-front effort, Shopify is a great choice for you!
Which Is Better for Small Business Owners: Shopify or Amazon?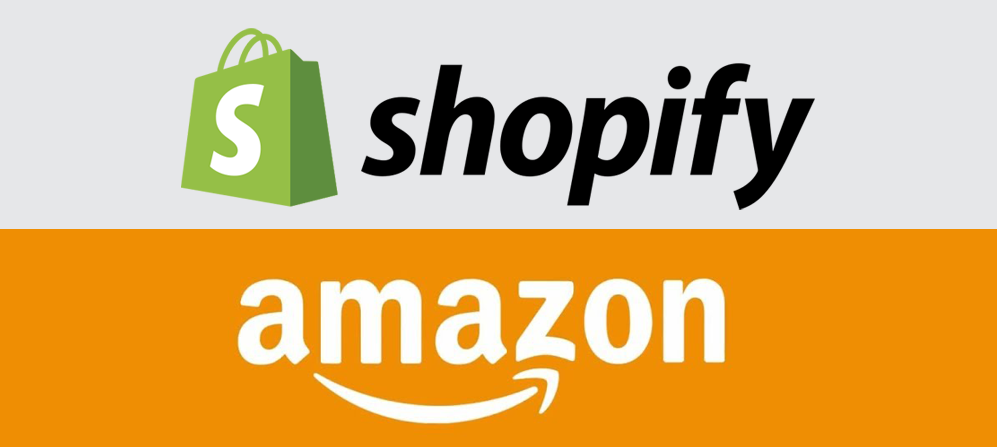 Shopify absolutely wins against Amazon. Even though Amazon's individual plan may be better suited for small business owners, Shopify's overall value can't be beaten. It is far cheaper than Amazon's professional plans and allows more control for store owners.
Shopify is easy-to-use and offers many modern features, like apps, plugins, and themes. You can automate several e-commerce actions and set up chatbots, dropshipping, order status tracking, and much more. Plus, the ability to design your own scalable storefront with better pricing transparency is an attractive option for many online entrepreneurs and further validates why Shopify is a better choice for so many business owners.
How Can I Make Money on Shopify?

There are a variety of ways you can make money using Shopify, including offering specific services and/or products, taking donations, or offering digital goods.
With Shopify, it often feels that just about anything is possible. There are no barriers to starting up your online shop, and the monthly plan costs are low. You can also become a Shopify expert and launch other businesses (for a nominal fee). Even charities are benefitting from Shopify's abundant features and powerful toolkits. 
Here are seven ways you can make money with Shopify: 
Start your own e-commerce store

Shopify provides a strong, versatile foundation and infrastructure for its clients. You can set up your own e-commerce store very quickly and easily. Shopify is simple to use, and you don't need any web development expertise. The platform doesn't require that you have a database, dedicated servers, or any sort of technical maintenance. Instead, Shopify manages everything for you, based on your selection of service plans.
Shopify offers a helpful e-commerce store builder, to guide you through the process. Click here to get a 14-day free trial. (No payment or credit card information is required.) After your free sign-up, you can use Shopify's premium features for 14 days; and if you decide that Shopify isn't right for you, simply cancel after your trial expires.
Click here to access the free trial!
Avoid prohibited items and services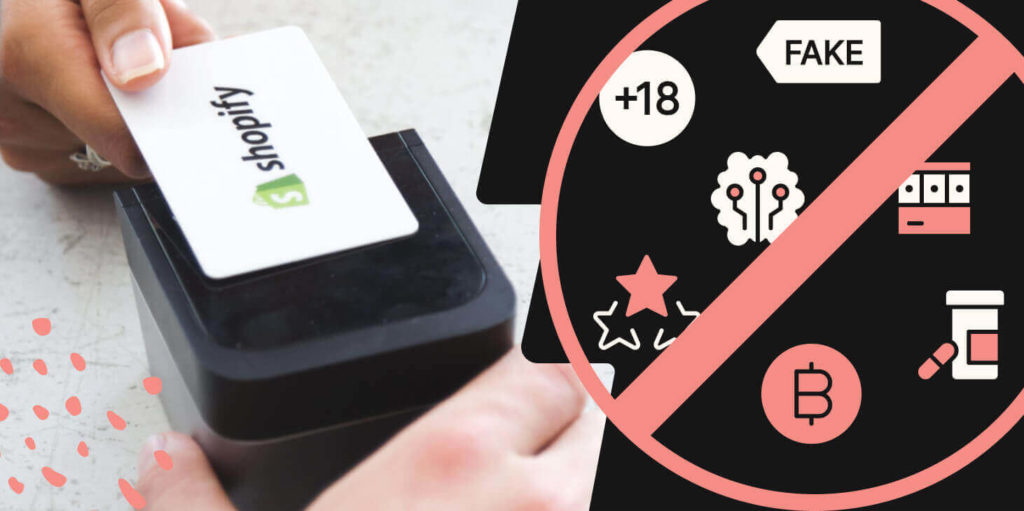 Shopify has a standard list of prohibited items that can't be sold online. Selling prohibited items will result in Shopify removing your products, or even closing your store for good.
To avoid any issues with your online shop, prior to set up, spend some time getting familiar with Shopify's policies regarding apps and store operations. It's also a good idea to use the free policy generator tool to create your business policies. 
Prohibited items you should be aware of include:
Cigarettes

Drugs

Prostitution

Underage pornography

Firearms

Alcohol

Explosives

Fireworks

Live animals

Waste

Poison

Flammable chemicals

Refurbished items sold as new

Hazardous medical equipment
Keep your shop updated with fresh products and services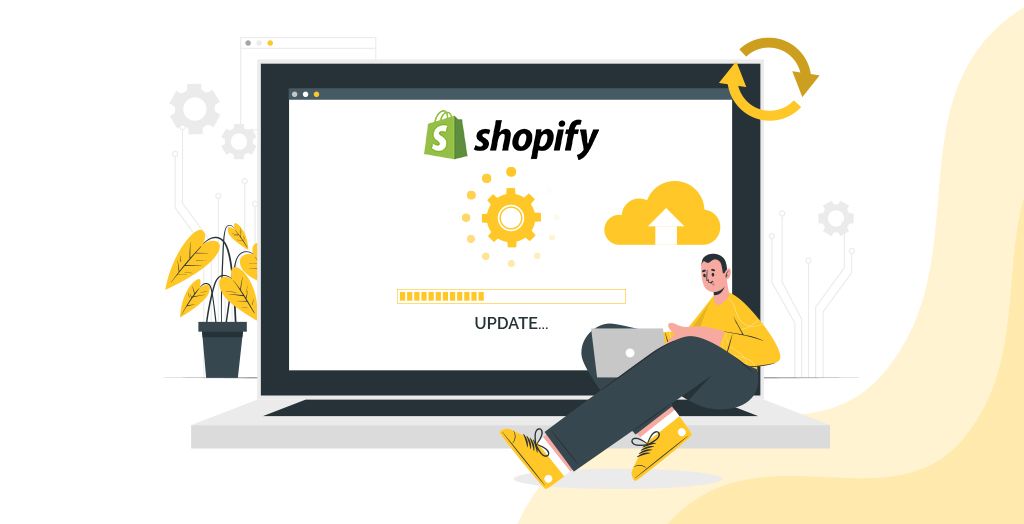 Adding or curating items and services on your Shopify store is surprisingly simple, and the interface for your customers can be fine-tuned to fit your needs. It takes a little effort and hard work to attract and retain customers, but once you do—many Shopify store owners are able to develop a robust and loyal client base.
Click here to learn more about how you can build Shopify success and boost your online sales.
The cost to maintain your shop or add new products and services is relatively cheap. If you're just getting started, consider a Shopify "Lite" subscription. This allows you to place "Buy" buttons for your customers on different social media platforms. It also lets your clients make purchases without leaving the app—one of the most innovative features you can get at a mere $1 a month. 
Offer dropshipping services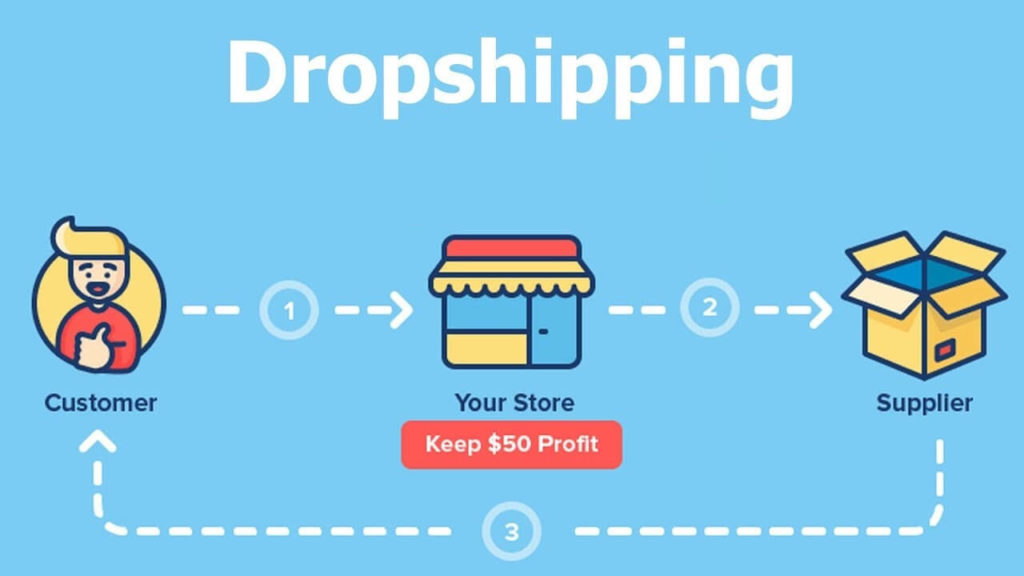 Dropshipping is a form of retail and delivery service in which the seller doesn't physically stock the store or house the products themselves. Instead, a drop shipping service manages the product and distribution. They take care of your inventory, keep track of restocking, control your storage, deliver products, and help with customer tracking.
How do dropshipping services work?
A store owner purchases and builds a backstock of their niche products from a third-party supplier. This supplier then arranges the delivery, tracking, and handling of all products—giving you, the seller, peace of mind. This also gives you time to focus your efforts on marketing, customer service, and strategizing the growth of your business.
Over recent years, the popularity of dropshipping has soared. Its cost-effectiveness and convenience help to alleviate a lot of stress for online retailers. Storage space concerns, dealing with unsold or defective products, and more are all managed by the dropshipping service. Plus, dropping services can handle customer service, online support chats, and other services through an array of available apps and plugins.
Not sure how to connect with a drop shipper? Good news: Shopify facilitates drop shipping. You can sign up to request a drop shipper from Shopify or another company, or offer to deploy dropship solutions yourself, too. If you opt to use Shopify for your dropshipping service, you can set up a catalog of your products, pricing, and orders directly with your dropship partner organization. Shopify also offers to dropship in partnership with Oberlo; through this service, you'll gain access to Oberlo's store owners and clients, too.
Leverage affiliate business models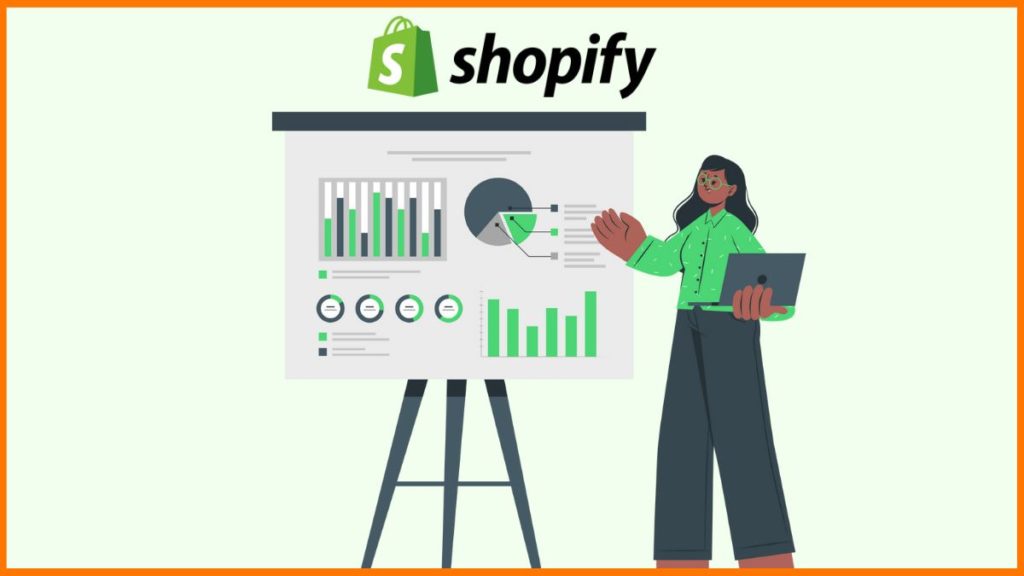 Affiliate marketing is one of the oldest business models and forms of commission-based advertising. You can read our recent article How Do Websites Make Money: What Is Website Monetization? and start earning passive income within a few months. More compatible and easier to use than any other platform, Shopify affiliates can earn a lot of money. 
With Shopify, you can create your own affiliate marketing program and advertise your products on social media platforms or through popular personalities. There are several different types of affiliate terms and agreements you can sign up for, but most require payment or commissions for the marketing and sales they make on your behalf. 
Affiliate marketing can also help you substantially increase your business domains and sales. You can also sell affiliate products on your Shopify store—this is a great option for YouTubers and online streamers. 
Click here to learn more about affiliate marketing, Shopify and website monetization.
The Shopify Affiliate Program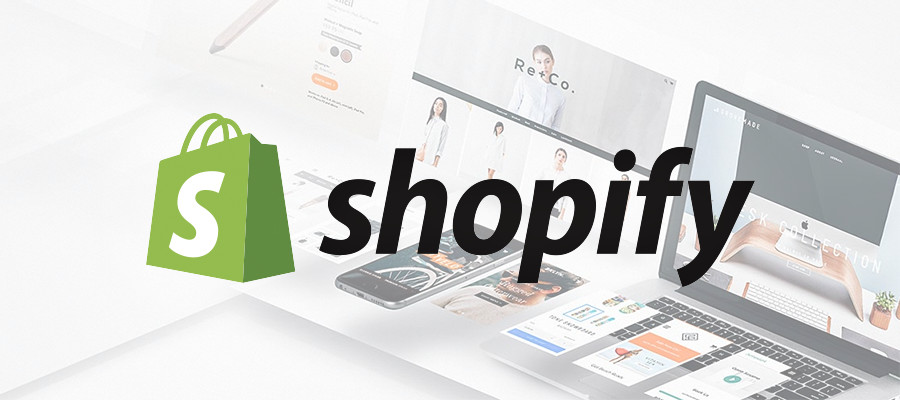 Shopify's affiliate program is a great way to earn money without actually selling anything. You can offer your services to merchants or even suggest they join Shopify, and you'll be paid a commission.
As a Shopify affiliate, you'll be promoting Shopify across different platforms, through a variety of approaches. This can include hosting online seminars, classes, or tutorials. Or, writing blog posts. All of these are great ways to help boost your website's presence and help your revenues skyrocket. 
As you grow your audience base, clients, and connections—you may want to leverage your network and strive to become a Shopify expert. Shopify experts help mentor new store owners. Through this program, you can help less-experienced business owners avoid falling through the cracks by helping their stores get noticed. You can also start building and flipping Shopify stores with good performance ratings, or offer to optimize other storefronts as a service.
Create Shopify apps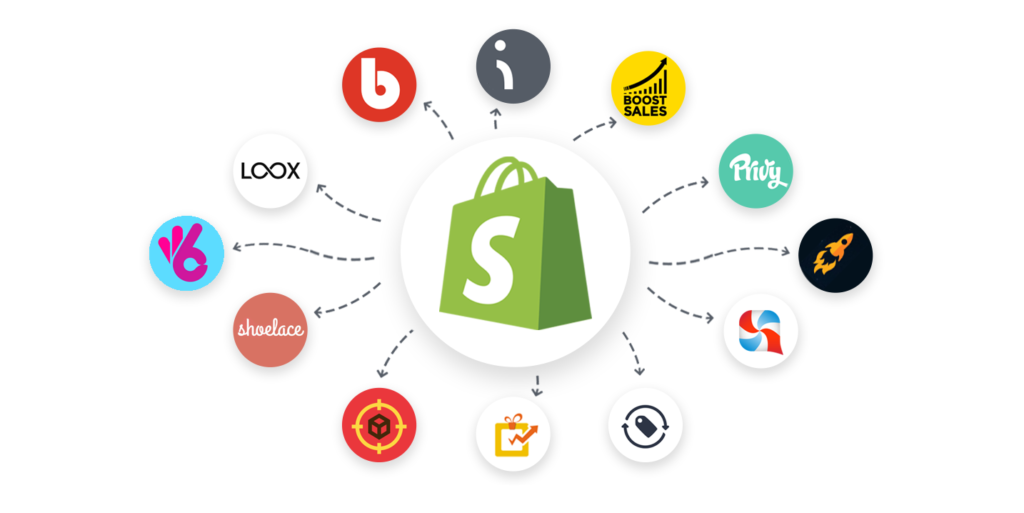 As you become more knowledgeable about Shopify's offerings and build a strong online presence, you can cash in on your Shopify skills in several ways. If you're a good developer, you can create apps for the Shopify app store. (App development earns regular revenue by helping Shopify merchants worldwide build their native apps.) 
Shopify developers often get paid more than any other e-commerce-related service. Your programming skills don't have to be at an expert level in order for you to make money. Intermediate knowledge is all that's needed to develop great apps; Shopify's interface and easy-to-use platform, simple designs, and beautiful themes do all the heavy lifting for you. 
To find out more about Shopify App Development SDK, please visit the Shopify Developers page.
Use Shopify to Build Your Social Media Brand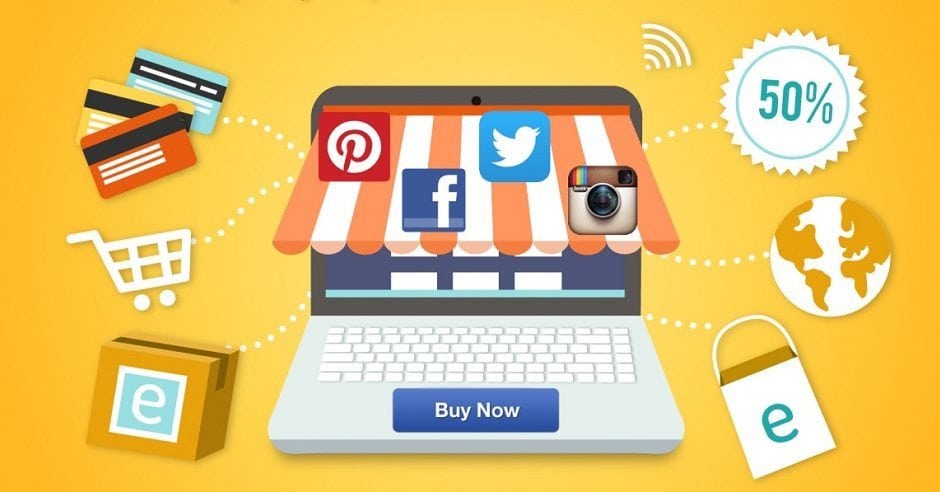 There are so many ways you can use Shopify to manage your online business and elevate your brand through social media channels to make money. Just a few fun ways you can earn big include: 
Start a brand

Sell physical or digital products

Offer online services

Flip thrift store finds

Receive donations for your nonprofit organization
Click here to start your free, 14-day trial. 
Ready to Make Money with Shopify?
Be sure to sign-up for Shopify's Lite plan, check out Shopify's features, and start selling your products and services across Shopify and its partnering social media platforms. Don't forget to use Shopify's "Buy" buttons for an optimized customer experience.
Click here to learn more about Shopify and how you can monetize your website.