Shopify has emerged as one of the best platforms for e-commerce business owners today,  showcasing nearly 1.75 million stores in over 175 countries worldwide. Although it isn't the largest online marketplace, like Amazon, eBay, or Etsy, it allows business owners many easy-to-use tools and options. It also offers flexibility regarding what you can sell—from physical products to digital downloads, freelance services, and more.
But you can't sell just anything on Shopify; there are some notable restrictions to be aware of regarding what you can and can't sell. 
It's important to understand Shopify's acceptable use policy. Noncompliant stores can be shut down and have their products removed.
People also ask Find out what Shopify is mainly used for.
What Can't I Sell Online on Shopify?
There are several items that you shouldn't include in your Shopify store. Most of these restricted goods and services won't come as a surprise. But it's still important to recognize what's allowed and prohibited for you to include in your shop. 
Items you can't sell on Shopify include:
Cigarettes

Drug paraphernalia

Toxic products

Radioactive products

Drugs

Prostitution

Underage pornography

Firearms, firearm parts, and firearm layouts for 3D printers

Alcohol and hard liquor

Explosives

Fireworks

Live animals

Waste

Poison

Products with CFCs (Chloro-Fluoro-Carbons)

Government uniforms, cards, badges, etc. 

Flammable chemicals

Highly reactive substances

Refurbished items sold as new

Hazardous medical equipment

An individual's sensitive information

Stolen or plagiarized content 
People also ask  How Much Does an Average Shopify Store Make?.
How Can I Make Money With a Shopify Online Store?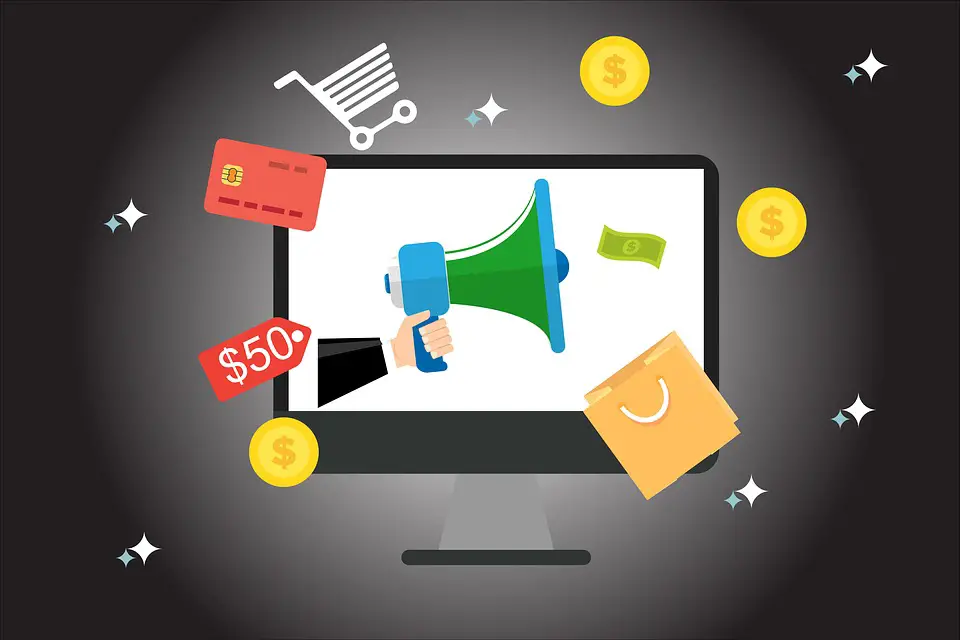 Even though Shopify's acceptable use policy restricts the sale of the above items, there are lots of products and services you can still offer your customers. 
Some of the most profitable items sold across Shopify stores today include:
Car and bike accessories

Digital products and downloads

Eco-friendly products

Health, cosmetics, beauty, and home spa items

Home and garden supplies

Jewelry and fashion accessories

Pet toys and accessories

Smartphone equipment and accessories

Sports and fitness equipment

Travel accessories

Vegan-made products
In addition to selling hot-ticket items on Shopify, there are several programs you can participate in and services you can offer to help boost your Shopify earnings.
Good revenue-driving opportunities to be aware of include:
Participating in the Shopify affiliate program

and earning extra money through this beneficial marketing option.

Offering physical products

or crafts you make or source. 

Selling digital products

by allowing customers to safely download products after you receive payment verification.

Working with a dropshipping business and or offering dropshipping services.

You can sign-up to be a dropshipping business and offer your services to other shop owners, or you can sign-up to use other drop shippers, too. 

Selling items sourced from other brands

that are also sold in retail stores (like clothes, electronics or accessories). 

Using Shopify point-of-Sale (POS) equipment

to help out with in-person sales using any smartphone.

Taking advantage of selling your Shopify products at multiple physical locations

via

Shopify Manual/Mobile Locations.

Selling online bookings, memberships, and services.
Setting up automatic payments for subscription services,

so customers can purchase store subscriptions and box memberships.

Offering digital courses, webinars, workshops, and tutorials

.

Selling event passes and tickets

for local events, attractions, or tours.

Featuring rental services

 with different return criteria for different items. (Policies on rentals like clothes or electronics may vary.)

Working with nonprofits t

o receive or help manage donations and charity-related payments.

Setting up a crowd-funded project

and offering an appreciation certificate for people interested in your new product's development.
People also ask What Percentage of Shopify Stores Are Successful?
What Is Shopify Good For?

Shopify allows you to run a variety of businesses using different plans. Some plans are tailored for bigger companies, like the Shopify Plus plan. While others focus on budget-friendly basics, like the Shopify Lite plan.
Features included in all five different Shopify plans are helpful for most businesses operating on online sales. This is especially true for businesses with repeat purchases or recurrent services being offered for a set time period. 
People also ask What Are Shopify's Unique Features?
What Kind of Business Is Prohibited by Shopify?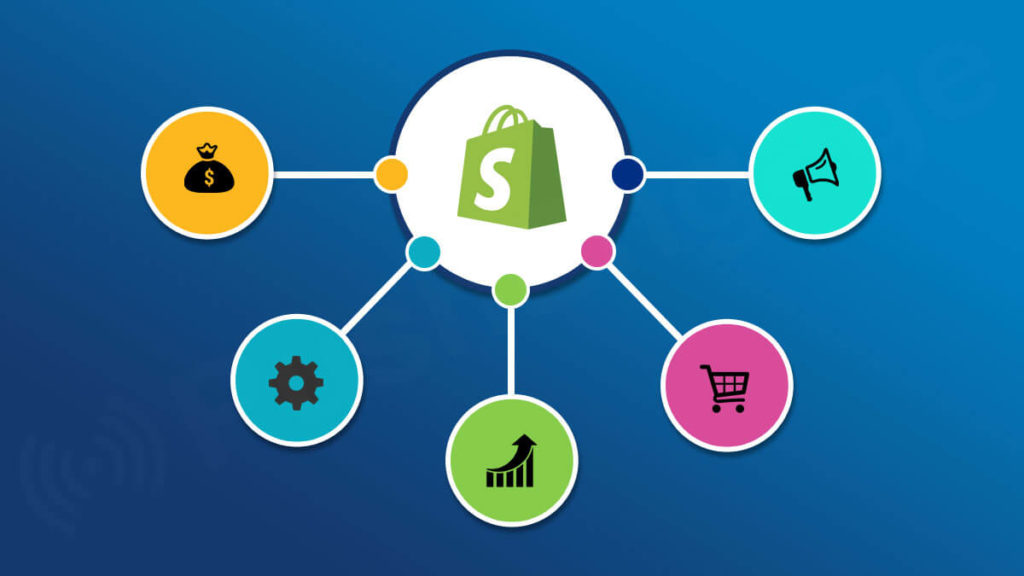 Shopify features add-ons to help streamline and simplify purchases, which can greatly impact your customer's brand loyalty. Just about anyone can set up a Shopify store. But, much like there are restrictions to what products you can sell–there are also some restrictions on the types of businesses you can sell, too.
Businesses not supported by Shopify include:  
Investment, credit, money lending, or legal services

Travel services

Virtual currency exchange and service

18+ adult content

Phone services, and discounts

Extended warranties

Gambling services

Psychic readings and fortune telling

Drug paraphernalia or manufacturing

Multi-level marketing schemes

Products not approved for use, or products with unverified health claims

Cannabis, tobacco, pods, e-cigarettes, vapes, and online pharmacies

Fireworks and other combustible items

Businesses that sell used parts, or stolen property
The best way to learn about Shopify is to give it a try. Access your free 14-day trial by clicking here (no payment necessary).
What Are the Best Products to Sell on Shopify?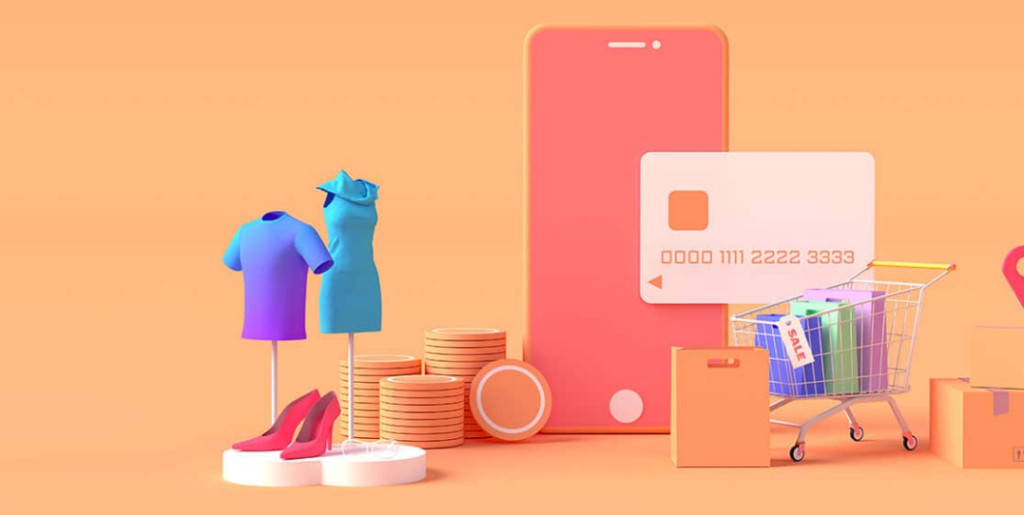 With countless products and services to sell, how do businesses decide which ones are best for them to offer? 
A little research and competitive analysis in areas you're interested in can help you identify what products are most in demand. Noting trends can help you make more sales and profits and ensure you don't miss opportunities to boost your brand and increase revenue. 
We've captured a few of Shopify's current product trends to help inspire you, including:
Furniture

Laptop skins

Smartphone accessories

Face masks

Car and bike accessories

Glocalized products (or modifying global products or services to align with the needs of specific locations)

Reusable and water bottles

E-sports accessories

Yoga mats

Vegan products
People also ask Is running a Shopify store really worth it?
How Can I Be More Successful with Shopify?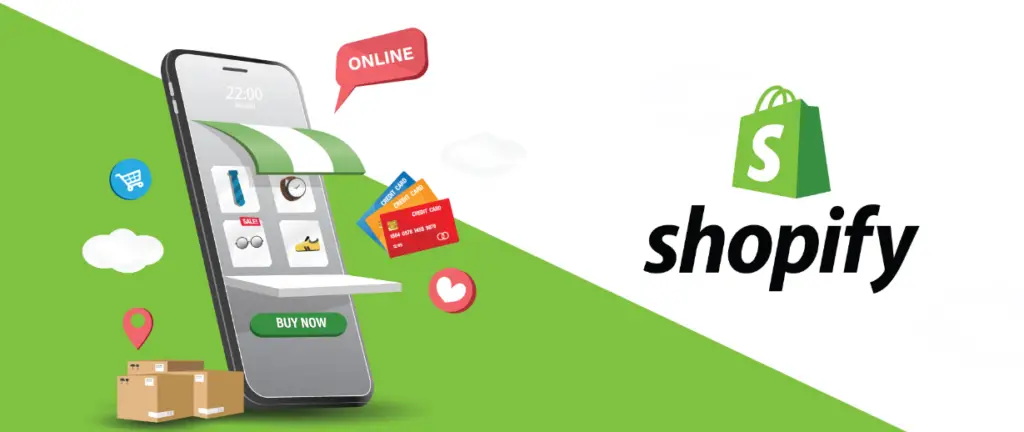 Running a successful Shopify store requires hard work, research, and good market analysis. These are required to gauge your product's demand, the market trends—and, most importantly, identify who your customers are.  
Establishing a good understanding of your niche market will help you better identify which products to sell in your Shopify store. Researching your niche can also help you pick the right products for your business and guide you to make smarter marketing decisions to shape the success of your store. 
To help you in your quest for Shopify success, try our helpful tips.
Research your audience and set smart goals.

Making a successful sale is highly reliant on how persuasive your strategy is. To make consistent and reliable sales, you need to have a clear image of who your customers are. Tapping into the buying habits of your target demographic can help you ascertain their interests and goals.

As you audit your audience, use this information to also inform your business goals. Take stock of your current business condition and set appropriate sales, marketing, SEO, and revenue goals monthly.

Create a marketing strategy. Just securing leads is not enough to make successful sales, you need a strong marketing strategy, too. For instance, aligning your products or services with your customer's goals is far more effective in converting leads to sales.
Establish client personas.

Your customer's needs must be met through your products. Understanding a person's needs is easier than understanding their wants, that is why you should build buyer personas. By targeting a persona, you can use lifestyle marketing to sell your products or services to accommodate a customer's needs. 

Stay in touch with your clients (and consider upselling related items or services). Periodically offer them discounts or even check up on them to build trust. It is easier to build your brand loyalty through good service and making your customers feel special, which will help you make more sales. Another way to boost sales as you make those key touchpoints with customers is to point them to related products and services. Upselling similar items that they're visiting your site to find can help you earn more revenue, retain your existing customers, and reach new ones, too.

Be transparent in your product descriptions.

While making a sale, it is always important that your product or service's features are discussed regarding how they will benefit the client. Explaining features and making your customers feel like they are getting good value can help you massively boost sales.

Leverage email newsletters.

Try to set up a monthly newsletter to showcase your new products or services, and offer limited-time discounts on abandoned carts to secure your sale. 

Provide trustworthy customer service.

Be as helpful as you can, and easily accessible to your customers. This is particularly important during the return/refund process. Ensure your customers have a positive experience, and they'll want to come back again and again.  

Use Shopify's business insight tools, and keep an eye out for hiccups.

You should always use Shopify's business insight tools to measure your progress and growth rate weekly. To avoid failure, keep an eye out for any issues and try to manage them early before they can grow into larger issues. 

Ready to Build Your Own Shopify Success?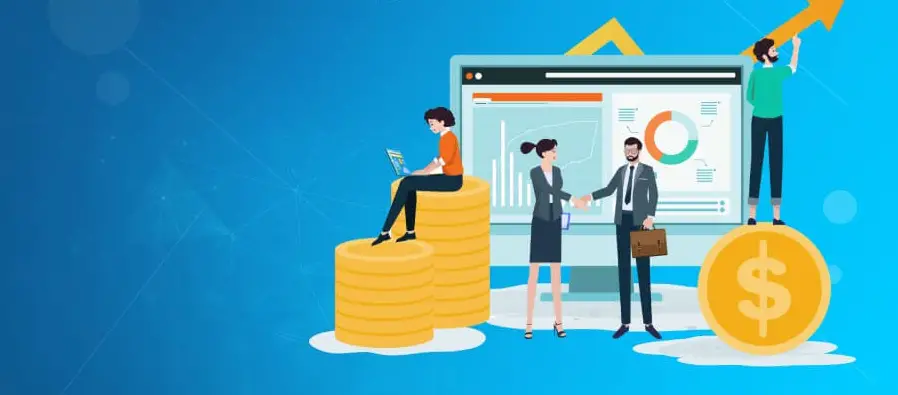 Shopify is a great omnichannel CMS service focused on building and hosting your e-commerce store efficiently and effectively.  Plus, Shopify offers a 24/7 support center to help you every step of the way, via email or phone. Be sure to take advantage of Shopify's 14-day free trial—it really is the best way to learn more about what the platform has to offer.
To find out more about Shopify and how to monetize your website, be sure to bookmark our blog archive. And don't hesitate to contact us any time for a free consultation.