Shopify's platform is designed to help online business owners build and launch e-commerce stores. Over recent years it has become popular in large part due to its simplicity and effectiveness over other platforms. Shopify is an all-in-one digital solution for starting an e-commerce business, and cost-effective as it handles all your development or server needs.
Why Is Shopify So Popular with Small Businesses?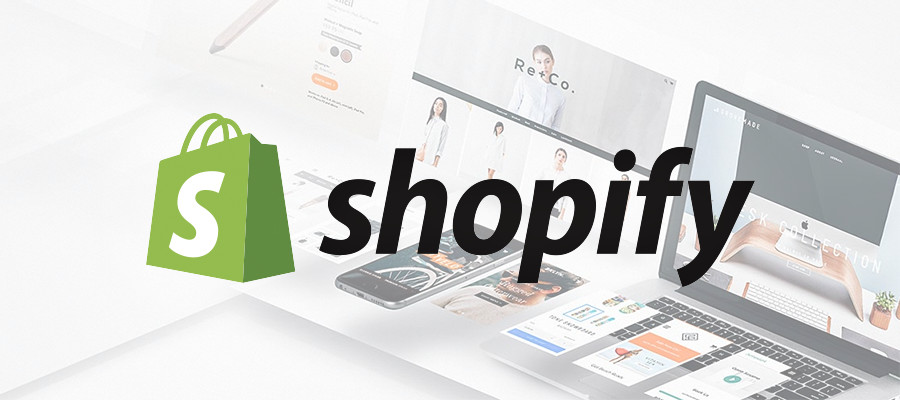 Shopify has revolutionized how small businesses approach e-commerce, in 2018 they added a bunch of value-packed features aimed toward small business owners. Shopify owns twenty-three percent of the total e-commerce market share and is one of the most cost-effective and easy-to-use platforms.
Shopify is quite intuitive and requires less effort to start a store than other self-hosted platforms like Magento. You also get to use their built-in themes, apps, and plugins store to modify your website to your needs.
It comes with a logically structured admin panel making it quite easy to manage your entire business through a few clicks. The entrance requirements are lower than other similar services, and the only real cost is a monthly plan. This makes Shopify a popular choice among small business owners. 
What Can You Do with Shopify?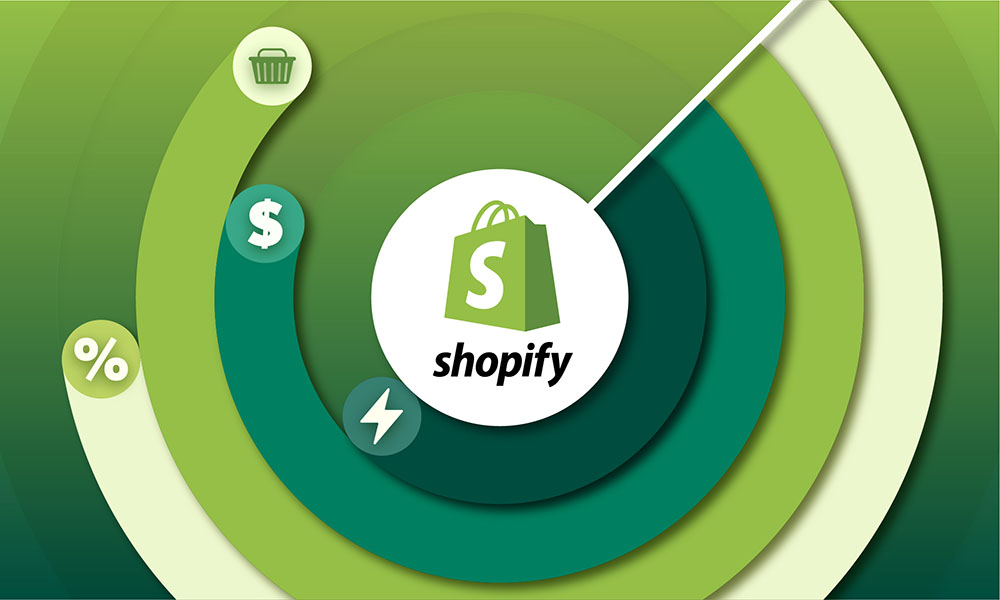 There are a host of things you can do with Shopify when partnering with their service to amplify your online business. Four of the biggest benefits include:

1. Creating a great-looking e-commerce store
Shopify is a subscription-based cloud software suite. It allows you to set up a functioning website with web hosting and a domain name of your choice. It also supports advanced tools to provide shipping, client records, and inventory management systems. You can choose a template of your choice, and use a graphical interface to design and customize your store.
The process is surprisingly simple, and you get to stock up your store with digital or physical products—all without the hassle of juggling product codes.
People also ask: What Types Of Websites Make The Most Money?
You can also add features like cold email marketing, customer support, and more through apps available on the Shopify store. With over 4,200 apps to choose from, you can pick out features that align with your personal needs. 
The process of making a Shopify store is fast and seamless. You can even launch your store in as little as 40 minutes. (That's with a fully operational storefront and interface!)  
2. Making online and in-person sales
Shopify comes with a POS (point of sales) application that allows store owners to sell their products in person locally and receive payment through Shopify. You can acquire dedicated Shopify POS hardware, or use your Android or Apple devices to use the POS mobile app.
The amazing part about this service is that having a store is not a requirement. The apps come coupled with all plans including Shopify Lite. 
3. Setting up a non-profit organization 
Shopify isn't only limited to businesses, you can even sign up a nonprofit organization with Shopify POS to receive donations online, at events, or in person. 
It is quite simple to set up a nonprofit store website, sync your POS app and receive donations to support your cause. Even nonprofits can greatly simplify things for themselves using tools to monitor their revenue and stock levels in real-time.
Absolute control over your website means you can choose from a variety of themes available for free or paid to design your website. This allows nonprofits to have beautiful websites without spending a ton on operational costs.
4. Sell products on social media platforms
Although some may believe that most products sold through social media aren't trustworthy and have a higher probability of being a scam, this isn't always the case. Quite contrary to that belief, selling products on social media platforms can be good business for your e-commerce store.
Social media helps you quickly expand your reach, so you can better market your products via your online store.
E-commerce is all about customer satisfaction and trust, thus if you are able to establish a good standing and brand image; social media can quadruple your sales. However, most social media platforms don't feature a POS terminal service, this is where Shopify comes in. You get a Shopify exclusive buy button next to your products.
You can create a Shopify buy button for all your social media integrations, allowing you to sell on a variety of platforms. This allows your customers to purchase a product without leaving the social media app they are on. This allows you to increase your sales, and profits significantly. You can use the buy buttons on: –
Facebook 

Instagram

TikTok

Twitter

Pinterest

WhatsApp

Facebook Messenger

Tumblr

Reddit
People also ask: How Long Do Shopify Stores Last?
What Can You Sell on Shopify?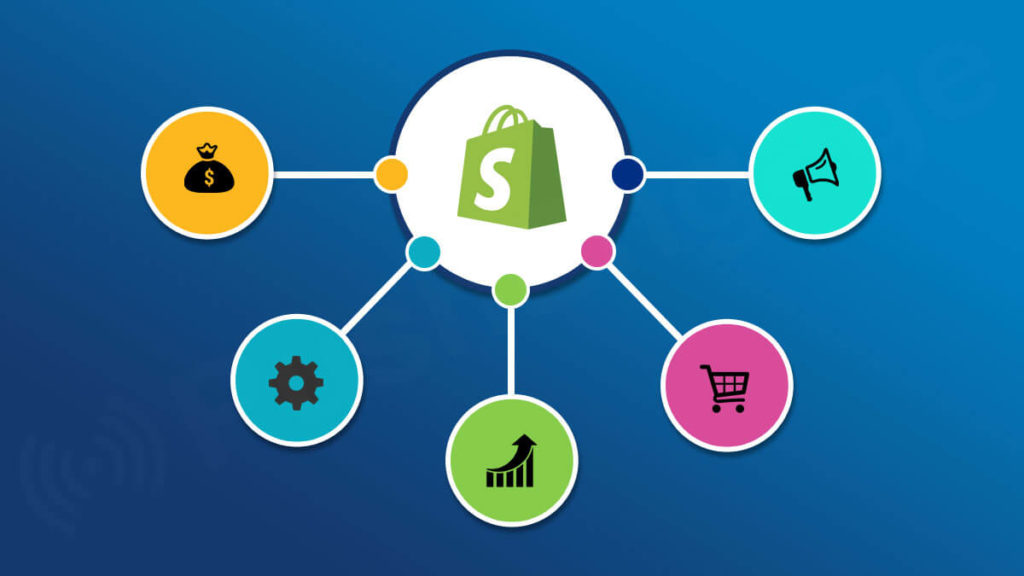 The requirement barrier for entry is one of the lowest on Shopify, and virtually all kinds of products and services can be sold. Here's a brief list of things you can do using Shopify:- 
You can ship your own physical products

Digital products can be sold by granting private downloads upon payment.

Dropshipping services can be used to ship to consumers directly from vendors.

In-person sales can also be made using

Shopify POS equipmen

t

, or a smartphone.

Services can be provided via Shopify mobile locations.

Online bookings and services sold through bookings are supported.

You can even set up a subscription box membership, and receive automatic recurring payments for it.

Digital courses, webinars, workshops, and tutorials can also be sold using Shopify. 

Event passes and tickets can be sold for local events or attractions.

Any sort of rental service is also supported, with different return criteria for different items.

Donations and Fund Cause payments are also receivable as a nonprofit organization.
Prohibited Items
Shopify has a standard list of prohibited items that can't be sold. Selling prohibited items will result in Shopify removing your products, or even closing your store for good. It is a good idea to stay clear of these prohibited items, which include:-
Cigarettes

Drugs

Prostitution

Underage Pornography

Firearms

Alcohol

Explosives

Fireworks

Live Animals

Waste

Poison

Flammable chemicals

Refurbished items sold as new.

Hazardous Medical Equipment
What Kind of Businesses is Shopify Good for?

Shopify has a variety of unique features and most of them are primarily relevant for businesses that rely on online sales. Shopify is great for businesses where customers make repeat purchases, or services are solicited. 
People also ask: How Much Does It Cost to Monetize My Website?
Shopify features add-ons to help simplify purchases for your customers, which would do wonders for your customer loyalty. However, there are a few types of businesses Shopify will refuse. These businesses include:
Investment, credit, money lending, or legal services

Travel services

Virtual currency exchange and service

18+ adult content

Phone services

Extended warranties

Gambling services

Psychic readings and fortune telling

Drug paraphernalia

Multi-level marketing schemes

Products not approved for use, or products with unverified health claims

Cannabis, tobacco, pods, e-cigarettes, vapes, and online pharmacies

Fireworks and other combustible items
How To Use Shopify's Tools To Build Your Shop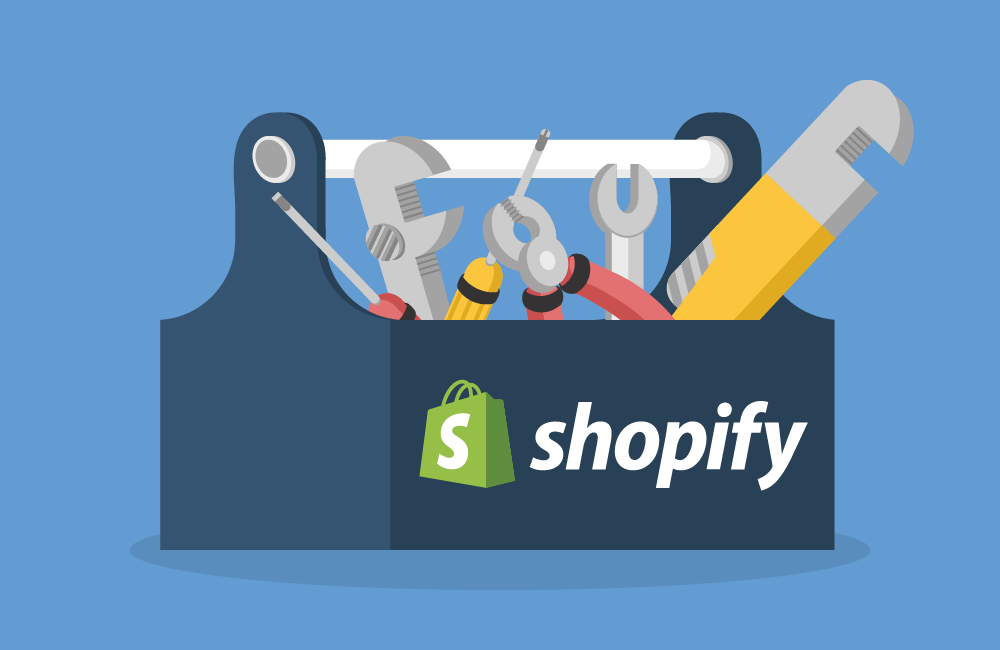 Creating a Shopify store is easy when you're using Shopify templates; but, you'll also need to maintain a strong online presence, once your site is up-and-running. The following key factors can help you get your Shopify store up-and-running, and help to grow your success:
Marketing:

While building a store, it is important to remember that there are multiple ways to approach marketing. Using different methods, like social media, email, and short mobile texts (SMS) can help you grow your customer base quickly and effectively. The objective is to be able to follow your marketing strategy without spending a ton of money.

SEO:

SEO

, or

search engine optimization

, means ranking your website on search engines to garner a greater audience.

Your SEO goals

should also include website optimization of search results, simple navigation, and making your website as responsive as possible. Good keyword research and

on-page SEO

can help you achieve your targets faster and more efficiently. 

Conversion

: The biggest goal of any business running on sales is to secure good conversions. A conversion is when you convince someone looking at your products to make a purchase. Just featuring products on your e-commerce store isn't enough, it requires attractive offers like discounts, loyalty programs, and cold emails reminding shoppers that they may have an abandoned shopping cart. (An important note: You have a greater chance of converting to sales by approaching people who have an item in their cart, but haven't made a purchase through special discounts.)

Accounting:

It's imperative to keep track of your earnings and expenditures to augment your selling strategy. Your accounting should be easy to manage and store all the relevant data you may require.

Customer Service:

Keeping your customers in the loop is quite helpful in building trust and brand loyalty. Consider setting up automatic response chatbots, having a return policy in place, and allowing order tracking to create a better shopping experience.

Shipping:

Choosing a good shipping service, or using a good drop shipper that will be able to handle your needs is a must if you want to become successful. You can use Shopify and compare different carriers, and dropshipping services, purchase shipping labels and even get discounts on many major shipping platforms.
Shopify has the tools you need to make great sales and manage your online store strategy. But be careful with your app selection. Some paid apps can get expensive and rack up a hefty bill if you're not careful.
Making Shopify Work for You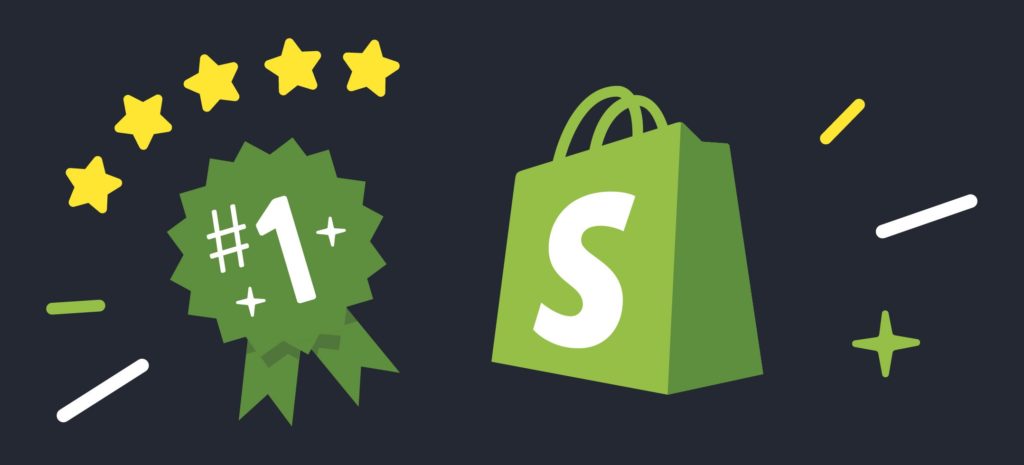 If you are considering using Shopify to run your e-commerce business you can sign up here for a free 14-day trial period. No credit card information is required, and you can launch a live store in under 30 minutes. 
Shopify is a great service to run your business, it is innovative, easy to use, and provides reasonable monthly plan options. It is one of our best-rated e-commerce solutions and is highly recommended for small businesses. Click here to read about why most Shopify stores fail, so you can avoid making the same mistakes and achieve your goals.
Be sure to do your research and use Shopify's 14-day free trial to see if Shopify is right for you. Test-driving the software is a great way to see how Shopify works and gain more insight than any advice you might find available on the web.