Innovative brands like Shopify constantly strive to improve their consumer experience. With its no-fuss, user-friendly interface, multiple plug-ins, flexible and easy-to-use templates, low cost, and much more—Shopify offers a distinct competitive advantage in today's e-commerce market.  
Add to the mix Shopify's minimal entry requirements, innovative offerings, and customer service support, and you can see why Shopify ranks so much higher than its competitors.
3 months of Shopify for $1/month
Why Is Shopify Great?
Shopify is an amazing platform for small business owners who want to get started with e-commerce. It provides simple, yet powerful functionality. With tools that allow you to build out your website with specialized apps and plugins, Shopify gives you complete freedom over how your website looks and performs.
Sign up for a free trial – Zoho One
Operating on a subscription-based software platform, Shopify's business service uses what's known as a SAAS (or software asa service) sales platform. Shopify most reasonable "Lite" plan starts at just $9 a month; other plan options include:  
The above plans can help you run a branded online store. Additionally, Shopify plans support all-in-one, point-of-sale (POS) systems, with inventory tracking, staff management, and additional features. With Shopify, you get all the essentials needed to sell on other websites or advertise through email lists.
All Shopify plans come with a full suite of business management tools, too, to help you efficiently sell and track your merchandise. You'll benefit from added support for product sourcing, sales, payment processing, shipping, marketing, reporting, customer account history, and analytics.
What Makes Shopify Innovative?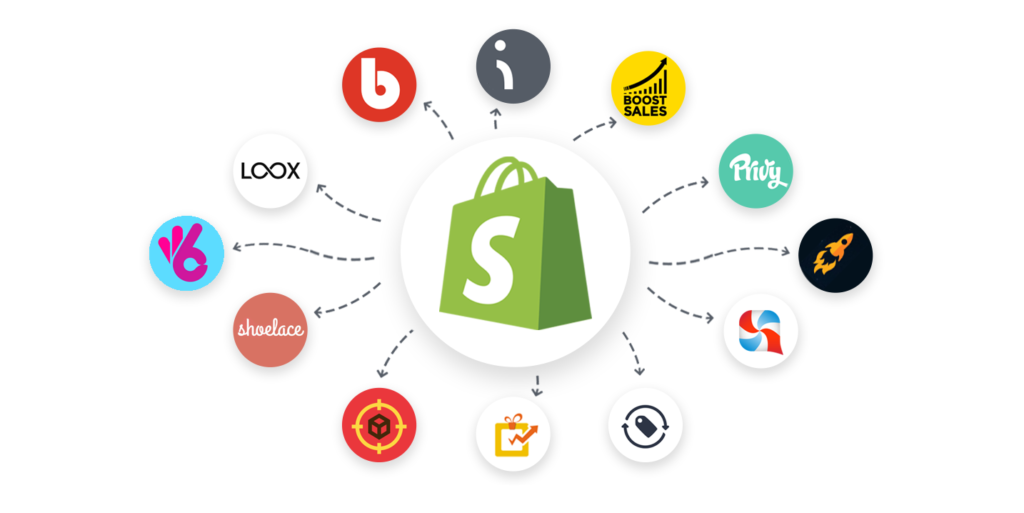 Shopify makes it simple for anybody to make their own online store by managing a wide variety of e-commerce needs, like marketing, sales, payments, shipping, and customer support. Shopify delivered a range of new tools that aid small- and medium-sized organizations and rival e-commerce giants like Alibaba and Amazon.
Shopify delivers effective, simple, and high-level functionality to its users. You can add value and expand your Shopify toolkit by employing Shopify apps. The Shopify apps store has thousands of apps to match a wide variety of needs. Luckily, most Shopify apps aren't very expensive, offer great value, and are vastly superior to other platforms' products.
Useful insights like your business' sales, client lists, and cost reports are all simple to access. The ability to easily monitor every aspect of your store allows you to make more informed decisions to positively impact the future of your business.
An informed decision is a profitable decision. Due to Shopify's low- and no-cost tools, Shopify holds the top spot in service and innovation, ahead of its competitors.
How Does Shopify's Processing, Shipping, and Tracking Orders Work?

You can manage your business, orders, and more through your Shopify Dashboard. Too many orders too fast can often overwhelm small businesses. But, Shopify's built-in tools grow with you, making it easy to manage your business—no matter where you are in your e-commerce journey. This also eliminates the need to pay a large staff do your processing, shipping, and order tracking. Shopify store owners can instead set up efficient workflows to manage and ship orders themselves, with options that support drop shipping products or virtual goods sales.
Shopify will process your orders and send email status updates to your customers, as well as automatically provide alerts and tracking information. These valuable efforts can help make your store more profitable and cut down on your operational costs.
Other innovative Shopify workflow options include features that drive sales and manage marketing strategies. With Shopify, you can run email marketing campaigns, target customers who've not yet made a purchase and offer great deals just with a few clicks. 
Blogs and affiliate partnerships can also be integrated into your Shopify marketing strategy at minimal costs. With Shopify's value ads for small business owners, subscribers are able to expand their businesses and grow their e-commerce footprint.
What Is Shopify's Pricing?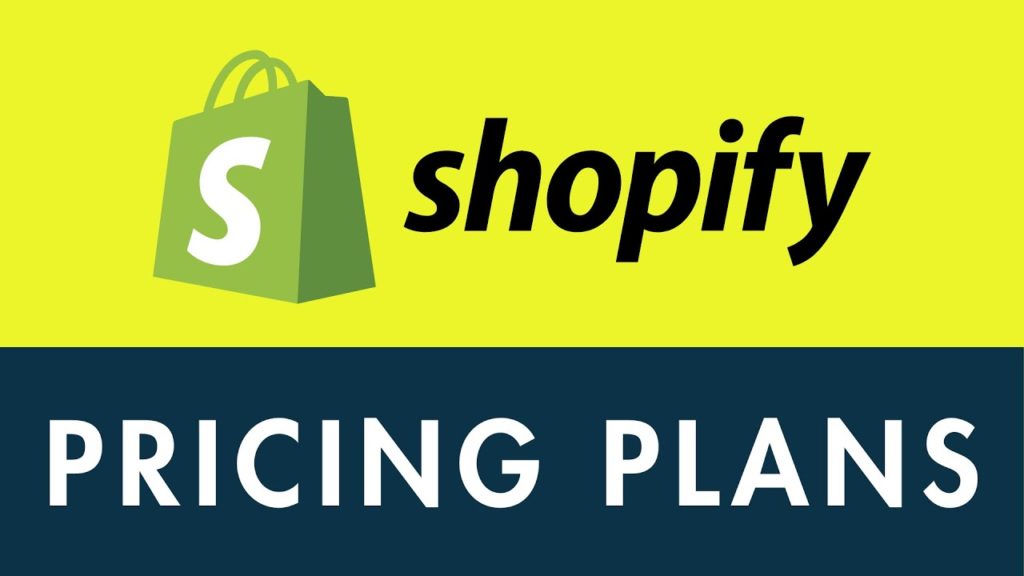 To better understand Shopify's plans, what's available within each one, and how the corresponding services stack-up, take a look at the following chart:
| | | | | | |
| --- | --- | --- | --- | --- | --- |
| Services | Shopify Lite | Basic Shopify | Shopify | Advanced Shopify | Shopify Plus |
| Price | $9 per month | $29 per month | $79 per month | $299 per month | From $2000 per month |
| Online Credit Card Rates | 2.9% + $0.30 | 2.9% + $0.30 | 2.6% + $0.30 | 2.4% + $0.30 | Negotiated |
| Online International & AMEX Credit Card Rates | 3.9% + $0.30 | 3.9% + $0.30 | 3.6% + $0.30 | 3.4% + $0.30 | Negotiated |
| In-person Credit Card Rates | 2.70% | 2.70% | 2.50% | 2.40% | Negotiated |
| Transaction Fee if Not Using Shopify Payments | 2.00% | 2.00% | 1.00% | 0.50% | Negotiated |
| Shipping Discount | Up to 77% | Up to 77% | Up to 88% | Up to 88% | Negotiated |
| POS Lite Mobile App | Free | Free | Free | Free | Free |
| POS Pro for Retail Stores | $89 per month, per location | $89 per month, per location | $89 per month, per location | $89 per month, per location | Negotiated |
Shopify pricing includes recurrent monthly fees, depending upon your subscription plan, plus added fees for payment processing, shipping tags, and tracking.
Shopify Subscription Costs
Each of Shopify's online store plans supports infinite products, orders, and clients. They provide data security, Payment Card Industry (PCI) compliance, 24/7 support, and a full range of sales and business administration features. Shopify also offers discounts if you pay in advance. For example, you can save $10 if you pay annually and $20 if you pay biennially.
Shopify Lite ($9 per month)
This starter Shopify plan supports in-person POS transactions and an online "Buy Button" tool for non-Shopify websites, blogs, and cold email sales. But Shopify Lite doesn't offer the online store, social media, and vendor marketplace channels offered in the other plans.
Basic, Shopify, and Advanced Plans ($29, $79, and $299 per month)
Each of Shopify's online store plans delivers multi-channel, sell-anywhere features and a full suite of order details and client and business operation elements. As you move up the plan ranks, you get lower payment processing charges, larger shipping reductions, and access to advanced marketing, operation, and reporting utilities.
Shopify Plus (from $2,000 per month)
This higher-level Shopify plan offers enterprise-level features and is geared towards high-volume, multi-location, and multimillion-dollar vendors. Plan pricing, terms, and features are negotiated primarily based on current sales volume and business requirements.
Shopify Shipping Costs
If your e-commerce manages mail orders, you can use Shopify's built-in shipping label printing. You'll enjoy competitive discounted rates on USPS, UPS, DHL, and other popular carriers (and your discounts increase with the higher-level Shopify plans).
Shipping fees apply each time you process an order and issue a shipping label. These costs are charged to your card when charges reach a threshold level predicated on your average shipping volume.
However, if you're a small business owner and ship a limited number of orders each month, shipping charges are added to your monthly Shopify bill.
Other Shopify Plans, Pricing, and Costs
Shopify's POS enables in-person deals for mobile pop-up shops. This includes request selling and services, all at multiple retail store sites. POS-based transactions connect seamlessly with online sales, inventory, client data, and business reporting, too.
Use Shopify's free, basic POS (included with every Shopify plan) or add full retail checkout functionality (for a yearly price).
Shopify POS Lite (free on all plans)
This $9 monthly plan includes POS in-person selling (built into all Shopify plans). Shopify POS Lite allows vendors to record in-person sales via the mobile app. Users can also process payments manually, using a card reader connected to their mobile device. (Note: POS Lite requires using Shopify Payments as your payment processor and mobile card readers have a one-time purchase cost of $449 each.)
Shopify POS Pro ($89 per month, per location)
This full-retail checkout system delivers robust inventory tagging, staffing tools, and analytics to any Shopify plan. Shopify POS Pro checkouts are iPad-based, and you can purchase iPad checkout stands, cash drawers, card readers, and other checkout accessories to meet your personal needs.  
Premium Shopify themes
Shopify gives sellers nine free store themes. But many sellers gravitate to Shopify's premium selection of specialty designs, added features, and customizable options. (Shopify's theme store has more than 75 decoration themes starting at$ 180, and Theme Forest offers further than 1500 premium Shopify themes starting as low as $17.)
The Major Difference Between Shopify and Amazon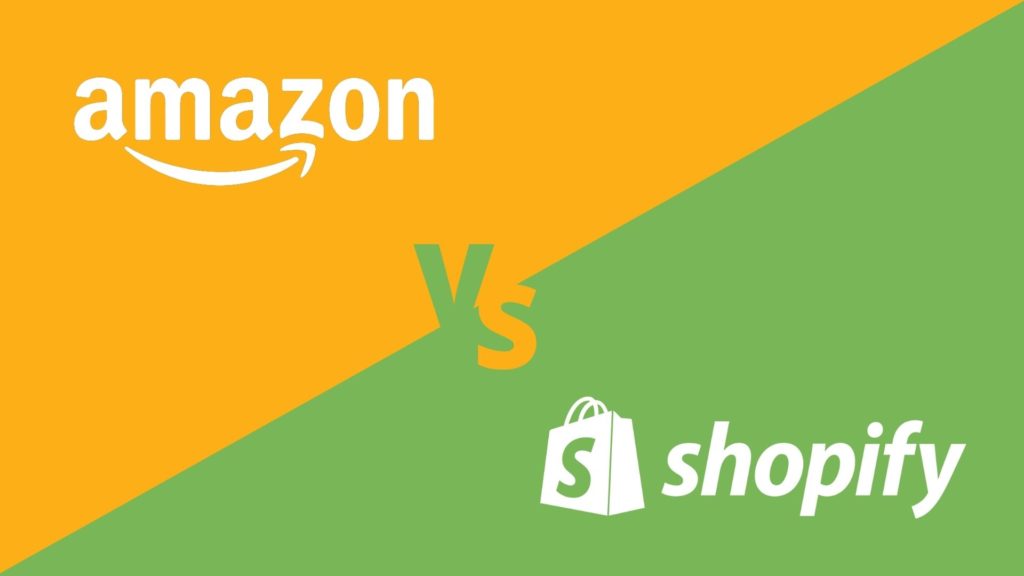 The key thing to remember is that Shopify is a specialized e-commerce platform and Amazon is an online marketplace. Shopify gives you the tools to build your very own online store, while Amazon lets you sell through its marketplace alongside other online sellers.
Some of Shopify's Direct Competitors
Although we like Shopify best for most e-commerce needs, it's helpful to understand what competition is available–and the key features of each one. Here is several worth noting:
Woocommerce:

Fee options are available

Squarespace

: Stunning storefront designs (starting at $23/month)

Square Online:

Fee options are available

BigCommerce:

Likely the most scalable eCommerce website builder;  good for growing businesses (starting at $29.95/month).

Wix:

Stylish solutions for small online stores (starting at $27/month)
Learn More
Want to read more about how much the average Shopify store makes, and how you can leverage the Shopify platform to boost your e-commerce business' success? Be sure to read How Much Does an Average Shopify Store Make? You can also learn more about what makes Shopify stores successful by clicking here.