As one of the most popular e-commerce platforms on the market today, you've likely heard of Shopify. But did you know that nearly 95% of all Shopify stores don't survive their first few years?
So, how long do Shopify stores last? About 70-80% of all new Shopify stores only last about a week. And, roughly 5% percent of the stores that do survive are still around a year later. 
Shopify is very competitive and one of the most important things you can do to solidify your long-term success is to take advantage of the free test-drive features—before you dive in and potentially make expensive mistakes. In addition to the free trial, there are a few things you can do to help boost your chances of success. Let's take a look at a few key considerations.
 

How Can I Make Sure My Shopify Store Is Built to Last? 
You can find Shopify's success and break through the competition with the right info. But, how long your store will ultimately last depends on several important factors.
Try these three tips to make sure you're building the strongest possible platform for your Shopify store:
Sign up for a free trial.

Shopify offers an attractive

14-day trial

period during which you can use most services (even a few included in Premium Plans). Learning the platform is intuitive, and the free trial is a great way to determine if Shopify is right for you and your business.

Read and try everything available to you during your free trial.

The great thing about Shopify's

free trial

is that you don't need to pay or provide any credit card information. If you choose not to use Shopify after your trial, you can simply quit. There are no penalties and no conditions. There are limited restrictions to what you can do and learn during your two-week test drive, but you'll have plenty of opportunities to learn about the systems and platform.
Don't quit mid-trial. Use your full 14 days!

The low success rate for Shopify stores is partly due to many people quitting mid-trial. But, it's a good idea to stick it out and use all the time allotted to you. Think of it like a two-week free marketing class! During your free test drive, you can build a store and see what managing the paid service is like. 
Does Shopify Remove Your Store After Your Free Trial Ends?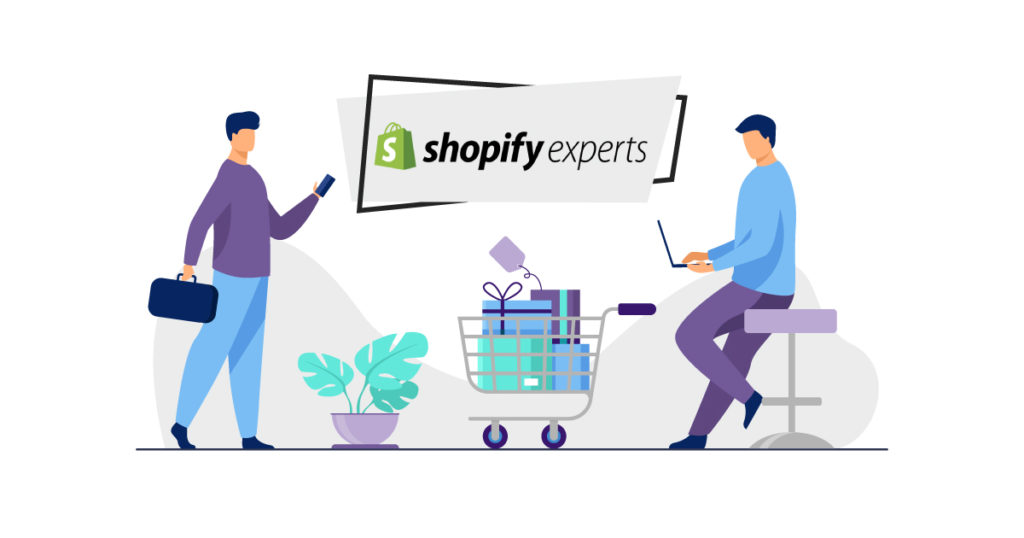 After your free 14-day trial ends, you'll have the opportunity to select a monthly plan. If you don't select a monthly plan, your store will "lock," and you won't be able to continue operations. You'll only be allowed to re-open your store after you've picked a plan.
This sounds a little scary—but selecting a plan is easy (see our helpful guide below), and the plans Shopify offers are compatible with just about any knowledge level and budget.
If, after your 14-day trial you don't want to use Shopify anymore, you don't need to do anything. Your Shopify account will automatically cancel and expire. But if you decide to continue, Shopify won't hold you back!
What Are Shopify's Monthly Plans?
Shopify offers five different plans geared towards various business needs. Shopify's subscription-based software platform, SAAS (Software as a Service) is the foundation for the company's e-commerce online stores. And plan costs and offerings vary from the most basic to options with extensive design choices and support offerings.
All plans include the features of Shopify's "Lite" economy plan. This basic plan costs just $9 a month, and you can upgrade from this level anytime. 
Shopify plans support all-in-one, point-of-sale (POS) systems, including inventory tracking, staff management, and additional features to help you run your store efficiently. Most plans allow you to sell on other websites or advertise through email lists.
Many Shopify plans also come with a full suite of business management tools to aid in tracking and selling your products or services. 
Click here to better understand Shopify's many services.
What Does Each of the Shopify Plans Offer?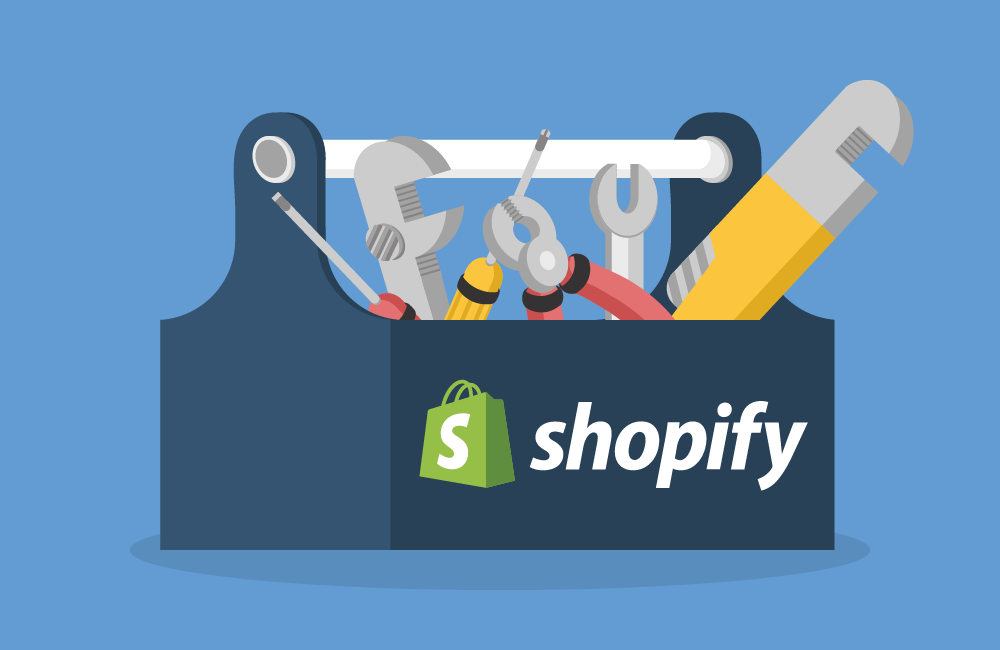 The table below outlines each of Shopify's plan offerings and compares options and pricing so you can find the right plan to fit your own unique business needs.
| | | | | | |
| --- | --- | --- | --- | --- | --- |
| Services | Shopify Lite | Basic Shopify | Shopify | Advanced Shopify | Shopify Plus |
| Price | $9 per month | $29 per month | $79 per month | $299 per month | From $2000 per month |
| Online Credit Card Rates | 2.9% + $0.30 | 2.9% + $0.30 | 2.6% + $0.30 | 2.4% + $0.30 | Negotiated |
| Online International & AMEX Credit Card Rates | 3.9% + $0.30 | 3.9% + $0.30 | 3.6% + $0.30 | 3.4% + $0.30 | Negotiated |
| In-person Credit Card Rates | 2.70% | 2.70% | 2.50% | 2.40% | Negotiated |
| Transaction Fee if Not Using Shopify Payments | 2.00% | 2.00% | 1.00% | 0.50% | Negotiated |
| Shipping Discount | Up to 77% | Up to 77% | Up to 88% | Up to 88% | Negotiated |
| POS Lite Mobile App | Free | Free | Free | Free | Free |
| POS Pro for Retail Stores | $89 per month, per location | $89 per month, per location | $89 per month, per location | $89 per month, per location | Negotiated |
How Much Time Does It Take to Run a Shopify Store?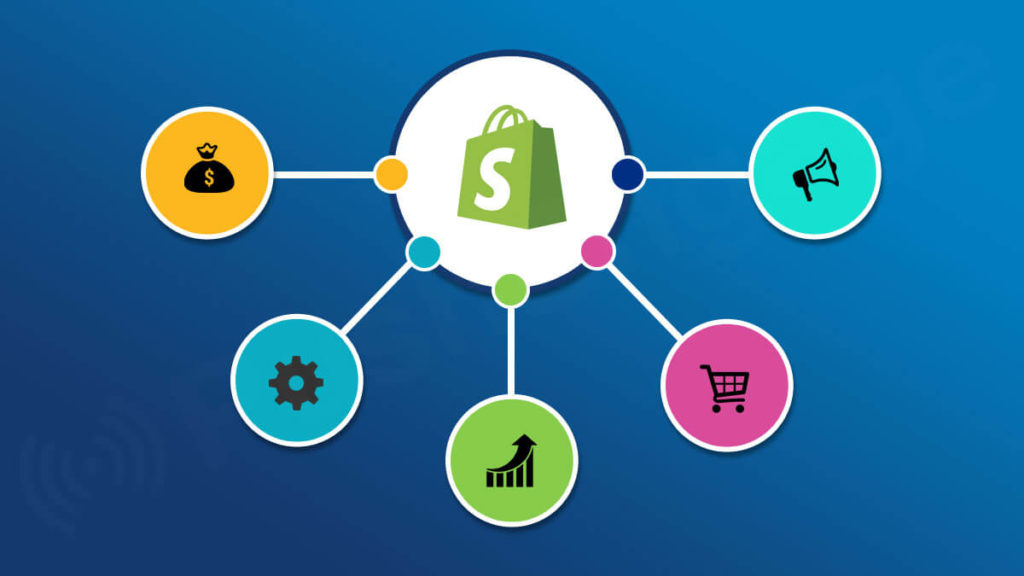 Shopify's premium plans are packed with options. With such an impressive selection, you might think it takes a lot of time to learn how to use the platform and maintain your store. 
But it doesn't necessarily take as much time as you think. Let's look at several important variables impacting how much time you'll need to dedicate to your store:
The time required to run a Shopify store depends on your business type

. If you're dealing with drop shipping or another asset-heavy niche, you may need to anticipate dedicating more time than you would with an average Shopify store.

Depending on your

marketing strategy

and

targeted audience,

you might need to spend more time on Shopify. For example, businesses that don't require much marketing may cost you less time.

Your

storefront

can easily take up a lot of time. A storefront is something potential customers will judge you. It is recommended that you spend the necessary time needed to build an authentic-looking storefront. Most stores fail in their infancy due to bad storefront quality.

Shopify offers great

theme options. You

get nine themes for free with any Shopify plan, and you can choose from various paid premium themes to change the look and feel of your website. Sometimes, it may take longer for store owners to decide on a theme that matches their business aesthetic, while others might settle for a basic theme.

As an innovative platform, Shopify uses

apps and plugins

to augment its business offerings (all are available through the Shopify apps store). Different apps and plugins offer different functionality and require varying levels of hands-on work. Some may require more time to figure out and set up. Which apps/plugins work best with your store requirements and budget may take some time to research. But it's worth it; Shopify apps offer great value-added options in sales, voice commerce, web chat, automation, marketing services, and more.

Research

is always an important part of any business. To be successful, you need a good understanding of your competition's offerings and how you might differentiate yourself with something unique. Market research is also incredibly helpful for new businesses as they determine which niches may be a good fit. Research can take a lot of time, but it always pays off. Keep in mind that Shopify's high failure rate is attributed to businesses that don't put in the time to do the research. 
The above factors can all influence how long it may take to run your Shopify store. After working through this list of tasks, you'll be ready to work and experiment with what garners the best results for you and your shop. 
A tip from the pros: If you can find a trusted mentor that knows the market, you can save yourself some time while simultaneously gaining helpful knowledge before launching your e-commerce store.

Can I Trust Shopify?
With 1.72 million Shopify stores currently online, there are many positive test cases out there.. About 10,000 major brands are currently operating on Shopify and Shopify Plus Plans. Reputable companies like Pepsi, Nestle, Rebecca Minkoff, and IKEA all use Shopify. Plus, famous entrepreneurs like Kanye West, Eminem, Kylie Jenner, and many others use Shopify to run their businesses, too. These users provide strong backing and credibility to just how trustworthy this platform can be.
According to recently published statistics, more than 80%t merchants trust and use third-party integrations with their Shopify stores. This allows more flexibility (built-in platform features don't have to be your only option). 
Over 71% of all Shopify websites are currently hosted in the U.S., which is growing quickly. This fast growth contributes to Shopify's $200 billion in sales, with 90% increase in revenue in recent years, according to Macrotrends.
We strongly believe you can not only trust Shopify, but if you take some time to research and set up shop the right way, Shopify far outperforms any other available platform. But, there's no shortcut. It will take some time, hard work, and dedication to build your Shopify store's success. 
Want to Learn More?
If you are interested in reading more about why 95% of Shopify stores fail, check out more Shopify resources in our blog library.
And, don't forget to sign up for Shopify's free 14-day trial!