Discover the Top Charlotte Web Design Agency
Welcome to The Branding Agency Charlotte, a leading web design agency in the bustling heart of Charlotte. We're not just another web design company; we are a versatile, full-service digital agency offering a wide range of digital marketing services. We cover everything from web development and graphic design to website development and digital marketing.
As a keen NC web design industry player, The Branding Agency design team is proud to deliver innovative designs representing the brand's identity. We're among the top Charlotte web design agencies that natively integrate the brand's voice into the web design, ensuring that your customers get a feel of your brand from the moment they land on your site.
Our experienced web design and development specialists understand the power of excellent design and its impact on businesses. Whether you're a small business or a corporation, we provide high-quality design services tailored to your needs. Our ultimate goal is to help our clients turn more browsers into customers.
As a trusted web design agency, we've had the pleasure of partnering with hundreds of businesses, both big and small, helping them create a strong brand presence online. Over the years, we've worked with several clients, and our design portfolio is a testament to our dedication, expertise, and the results we deliver.
Through our local web design services in Charlotte, our dedication lies in assisting businesses in expanding their online presence and reaching their customers locally and globally. From clean, responsive designs to fully customized Charlotte solutions and website design, we ensure you get a design that stands out and delivers results.
So, if you're looking for top Charlotte web design services, look no further. The Branding Agency Charlotte is your one-stop solution for everything digital, from web design and development to digital marketing and graphic design.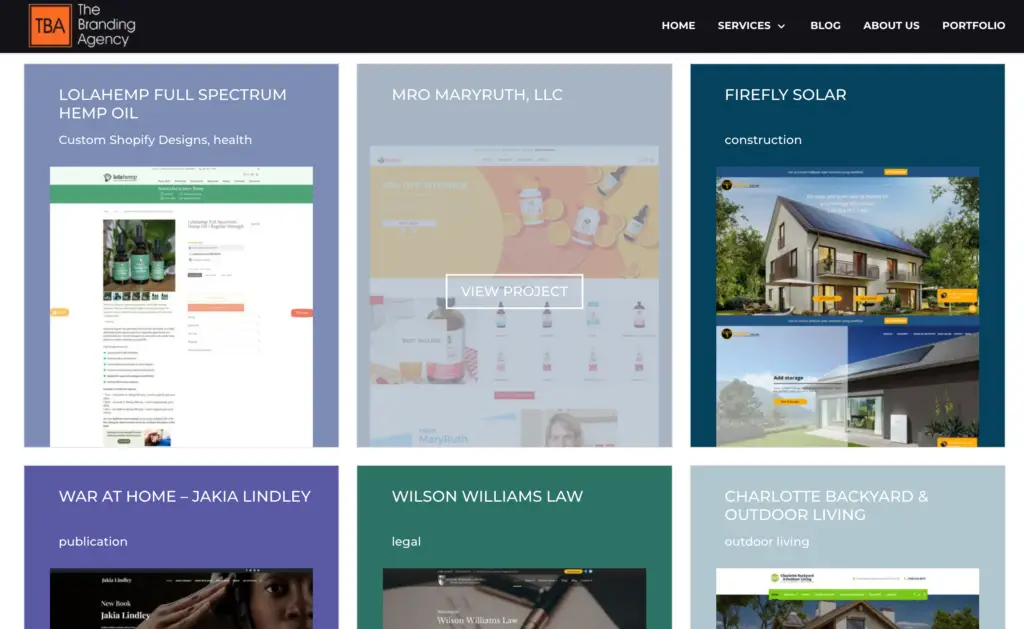 Award-Winning Approach to Web Design for North Carolina Businesses 
At The Branding Agency Charlotte, we tailor our award-winning approach to web design to meet the unique needs of your business. Our Charlotte-based team, focused on NC development, delivers phenomenal WordPress and website development services to propel your online presence into the future, not just in Charlotte, NC, but all over North Carolina. 
Your Website is more than just a site; it's the digital face of your company. We understand that, so our Charlotte service crafts a website that echoes your brand's style and values. We're the best site designers in Charlotte, utilizing our development expertise in the WordPress platform.
The service we offer goes beyond the site creation. In Charlotte, NC, we provide all-encompassing support, from concept creation to site functionality and maintenance. We aim to create websites that are useful and appealing, a cornerstone for all businesses in the NC area.
Our expertise continues beyond WordPress. From site customization, e-commerce integration, SEO, and website optimization, we provide all the necessary services to ensure your Website thrives in the digital landscape. A well-designed website, guided by seasoned web development professionals, acts as a silent salesperson for your business.
Our approach to websites also involves maximizing reach. That's why, here in Charlotte, we also excel at driving usable traffic to your site. Whether your potential customers are in Charlotte or elsewhere in NC, our Charlotte-based agency ensures your Website reaches all corners.
We are known for our commitment, professional approach, and proven record in Charlotte's website development world. That's why many businesses in NC are turning to us for their website needs. Our commitment to delivering on schedule, within budget, and with expectation is second to none within the website development industry in Charlotte and across NC.
Creating a two-way communication channel with all our clients is essential for effective website service. So, whether you're new to site development or revisiting it, our Charlotte agency is eager to hear from you and move towards launching your distinguished online identity together.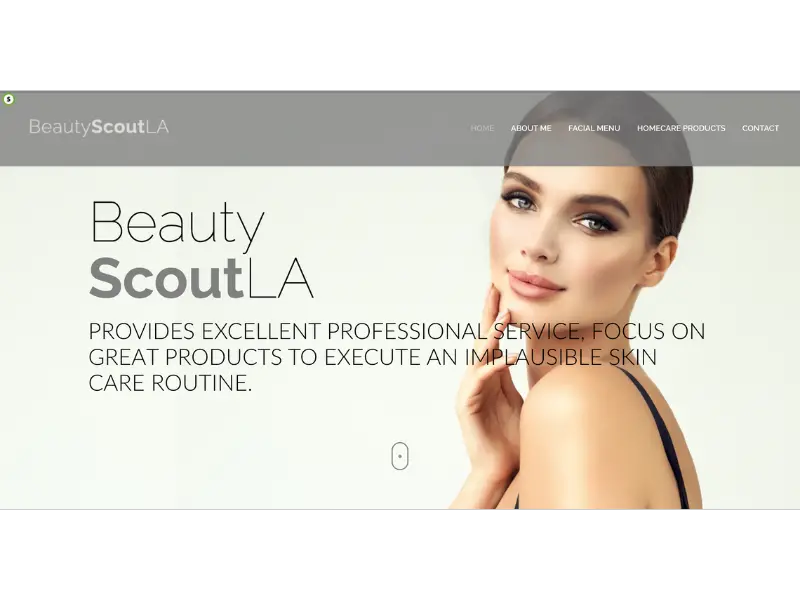 Sophisticated Web Development: The Charlotte NC Website Design Difference 
Welcome to The Branding Agency Charlotte, where we redefine web design with our sophisticated and superior craft to build unique digital experiences. Our team of web designers and developers, SEO specialists, and digital marketing strategists dedicate their expertise to transforming your business page into a top-notch home on the web. We aren't your average website design agency; we offer more. We bring creativity, excellence, and passion to the Charlotte, NC business market.
We create innovative solutions to attract eyeballs and produce noticeable results for your business. Having an impressive home page is only part of your digital strategy. Our team also incorporates effective SEO techniques and intelligent marketing strategies into each design. We aim to provide a holistic approach to assist your company in gaining a competitive advantage in the digital landscape.  
From your home page to your Contact Us page, each team member works to ensure readability, accessibility, and smooth navigation, providing a top-class user experience for every visitor. Beyond the facade of aesthetics, functionality is of utmost importance. Our passion for business marketing motivates us to set new website design standards in Charlotte, NC, and beyond.
Within digital marketing, we leverage the power of SEO to increase your Website's visibility on search engine result pages (SERPs). We take pride in that our designs look good and perform well. 
If you think marketing is just about sending messages, think again. The drive to create authentic connections between your brand and its audience is at the core of our outbound marketing strategy. Our creative team shines when crafting an outbound marketing strategy that enables genuine connections between your brand and its audience. After understanding your unique business needs, we prepare a tailored approach to connect with your customers on a deeper level.
Be it a small business in Charlotte, NC, or a multinational corporation, our approach to web design and digital marketing is all-encompassing, offering unrivaled solutions regardless of business size or type.
Collaborate with us and let your business reap the benefits of holistic and strategically driven website design. The Branding Agency Charlotte is not just a team of web designers and marketers; we are your partners in driving business success.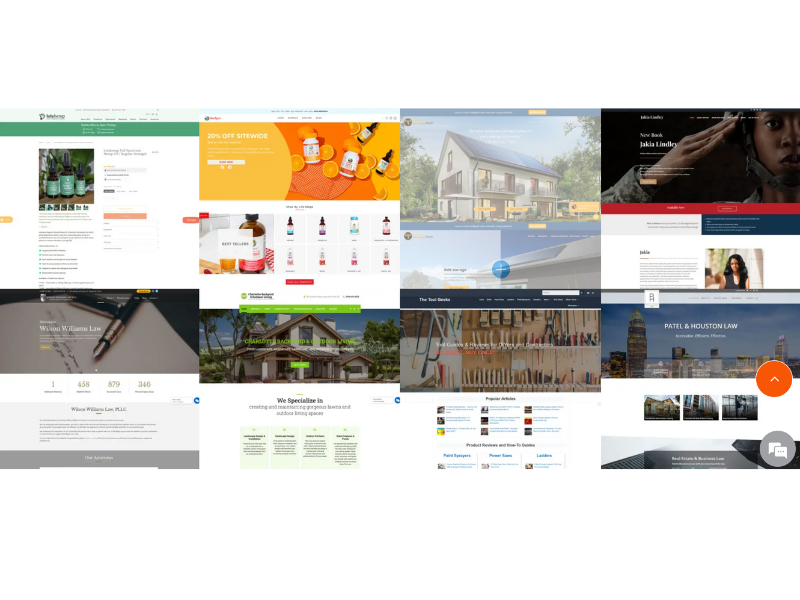 Navigating Web Design in Charlotte: Results for Your Business
The digital landscape is complex; to navigate it effectively, you'll need the services of a high-caliber agency such as The Branding Agency Charlotte. We create beautiful, functional, intuitive websites that help businesses click with their target audiences. We manage a complete suite of professional services, each tailored to enhance your online presence and augment your Website's performance. 
We believe in balance in web design—the harmonious integration of aesthetics and functionality. Our Charlotte portfolio brims with stunning visuals and advanced functionalities, expertly developed to deepen user engagement. Visuals aren't just about photography; they're intricately woven with other components to foster meaningful interactions. 
At the heart of our services is a commitment to deliver innovative solutions for your business needs. Whether revamping an existing website or crafting a new one from scratch, we align our services with your vision. As a trustworthy web design agency in Charlotte, we take pride in having a professional team with the latest industry know-how.
Every step in our design process takes into account your specific needs. We incorporate meticulous research before crafting a tailor-made strategy. Aided by sophisticated tools, we conduct in-depth search examinations. This data-driven approach enables us to deeply understand your business landscape and formulate strategies that resonate with your audience. 
We count on our expertise in crafting compelling narratives that encourage users to explore, engage, and convert. We write to evoke and provoke by framing concise, relevant, and powerful content. Our services encompass intricate aspects of creating a seamless user experience that strews the seeds for customer retention. 
Our mission is to build holistic digital experiences that cement your online reputation. Combining technical prowess with a flair for design, we recommend robust and easy-to-navigate solutions. We aim to improve your professional brand's reach with every project, fostering growth and scalability.
Taking a diversified approach, we offer services encompassing design, development, and search marketing. With The Branding Agency Charlotte, your Website is not just another page on the net—it's a potent vehicle transforming business possibilities into tangible results.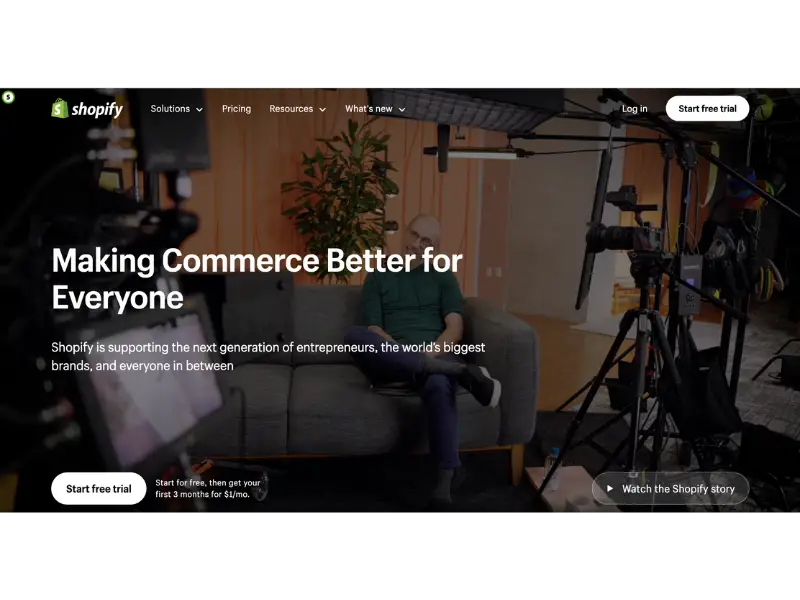 Why the Best Websites in Charlotte Opt For WordPress 
The world of web design is constantly evolving, and businesses in Charlotte must stay up-to-date with the latest trends and technologies. Why? A professional, effective website can significantly impact your digital marketing efforts, lead generation, and overall business results. That's where the team at The Branding Agency Charlotte comes in. With extensive expertise in web design, our creative team will take your digital presence to the next level.
Our web design agency in Charlotte is known for its innovative approach and commitment to staying ahead of the competition. Our team researches, learns, and adapts to the dynamic digital landscape. This dedication to innovation is why the best web design project in Charlotte – perhaps even in NC – opts for WordPress.
But why WordPress? There are numerous reasons. Firstly, it is a robust and flexible platform that can accommodate websites of all sizes, from small businesses to large corporations. Its user-friendly backend makes it easy for our team to design, build, and manage your Website efficiently, supporting your SEO and overall digital marketing goals.
One of the most significant advantages of WordPress is its impressive library of themes and plugins, which allows our creative team to build a website that looks beautiful and functions seamlessly. We use these tools to enhance your digital presence, optimize for search, and drive results. This capacity to engineer a website specific to your niche and needs is one of the many reasons businesses throughout Charlotte and NC trust The Branding Agency Charlotte with their web design needs.
Moreover, our professional web designers will work closely with you to understand your business, audience, and goals. We then tailor every aspect of your Website towards these factors, all while keeping in mind the importance of SEO. Our top priority? To design a website that effectively tells your brand's story, engages your audience, and encourages them to take action.
Looking at our portfolio, you'll see examples of how our web design services have helped numerous businesses in the Charlotte area realize their digital potential. We commit to professionalism and deliver excellent results in every project, from web design to SEO and everything digital. 
WordPress is the optimal choice for any business searching for top-tier web design in Charlotte, NC. If you're looking for a web design company in Charlotte, NC, that can help you create a website to achieve your business goals, Contact The Branding Agency Charlotte today. We offer a free consultation to learn more about your needs and how we can help.

Read about web design Charlotte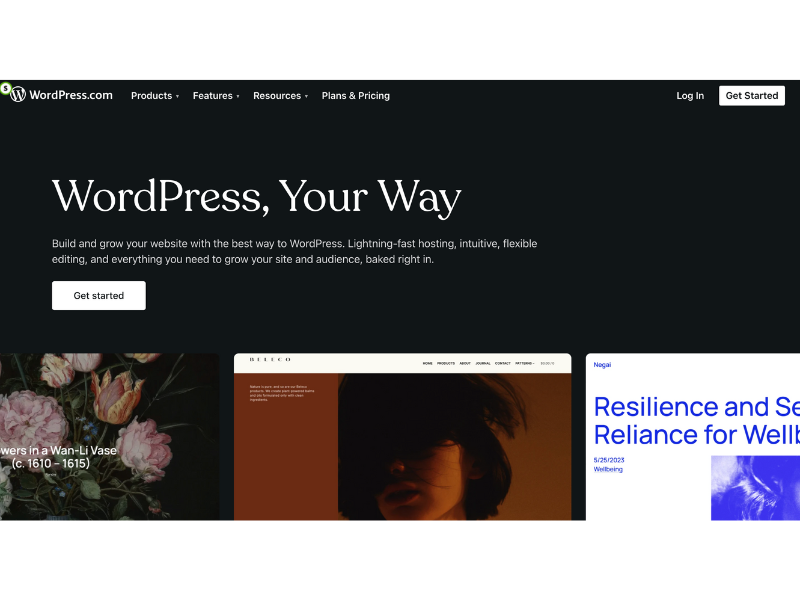 Q: How much does web design cost in Charlotte, NC?
A: The web design cost can vary vastly, depending on each client's needs. At The Branding Agency Charlotte, we first prioritize understanding your brand's needs, objectives, and budget. We designed our service packages to be scalable and adaptable to accommodate a wide range of budgets. We recommend contacting our team directly to provide you with a customized quote tailored to your web design requirements.
Q: What is included in website design?
A: At The Branding Agency Charlotte, our comprehensive website design services cater to all facets of creating a solid online presence. The package includes an initial consultation to understand your business objectives, designing the website layout, creating engaging content, ensuring SEO optimization, mobile responsiveness, integration with social media platforms, e-commerce functionalities if needed, and ongoing website maintenance.
Q: What support does The Branding Agency Charlotte provide post-launch of the website?
A: We believe in fostering long-term relationships with our clients. Therefore, our job continues beyond the launch of your Website. The Branding Agency Charlotte provides ongoing support post-launch, which includes regular website updates, troubleshooting, website analytics, and much more to ensure your Website remains practical and functional in attracting and retaining customers.
Q: How long does it take to design a website?
A: The time to design a website can vary depending on each project's complexity and individual needs. A basic website can take a few weeks to a couple of months. However, more intricate projects may take longer. Rest assured, our team at The Branding Agency Charlotte works diligently to ensure your Website is launched promptly without compromising quality. We will also keep you updated on the progress throughout the process.