North Carolina is home to a thriving web design and development industry, with over 10,000 web designers and developers employed in the state. But what are the key factors that are driving growth in this sector?
Facts and statistics:
North Carolina ranks 10th in the nation for web design and development jobs.

The average salary for a web designer in North Carolina is $55,000, and the average salary for a web developer is $60,000.

Over the next five years, experts anticipate a 20% growth in North Carolina's web design and development industry.
Boosting North Carolina's Web Design and Development Growth
North Carolina's web design landscape is growing rapidly, fueled by the increasing demand for custom web services. Successful websites are more than just aesthetically pleasing; they must also be functional, aligned with the brand's voice, and provide an optimal user experience. Adhering to these requirements ultimately boosts web design and development growth.
Our Approach
At The Branding Agency, we understand these requirements. Our team of experienced web designers in Charlotte, NC, takes a collaborative approach to web design. Our collaborative approach to web design involves working closely with our clients to understand their business goals and target audience. With this in mind, we can create custom websites that are effective, visually appealing, and tailored to meet their needs. Our designed projects look good and rank well on search engine result pages, thanks to our responsible and tactical application of search engine optimization. 
Our Services
We offer a wide range of web design and development services, including:
Custom website design

E-commerce website design

Website Redesign

Search engine optimization (SEO)

Digital Marketing
We also offer various other services, such as graphic design, content creation, and social media marketing.
Our Results
We have a proven track record of success in helping businesses of all sizes achieve their online goals. Our clients have seen significant increases in website traffic, leads, and sales due to our work.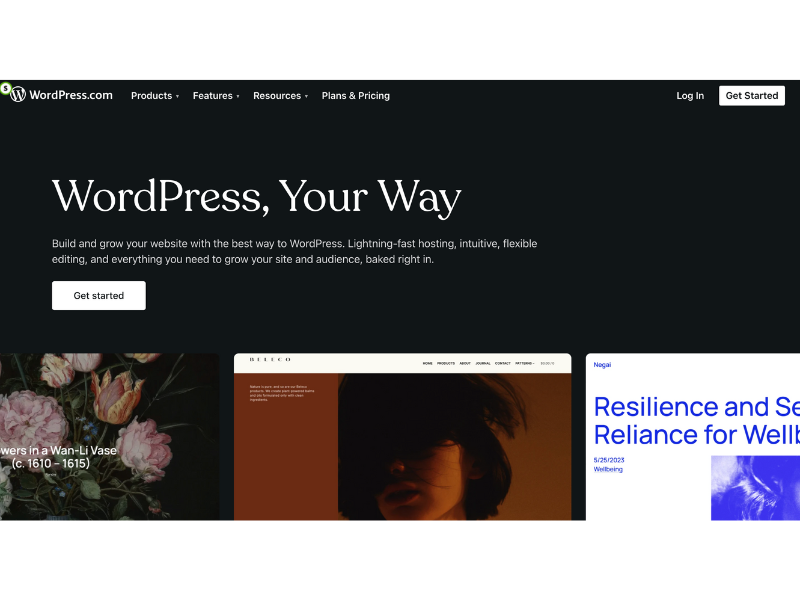 The Impact of Carolina Web Design and Brand Recognition
The impact of web design on North Carolina's business landscape goes far beyond aesthetic appeal. Primarily, it paves the way for brand recognition. At The Branding Agency, our approach to website design and web development is committed to enhancing your brand's visibility. With a team of expert web designers and graphic design professionals, we create unique web designs that align with your company's identity and values. The ultimate goal of our website development is not merely a visually appealing site but a platform that significantly aids in brand recognition.
Our clients appreciate our intricate approach to website design, as it allows their brand to resonate with their target audience. We understand the multiple facets of website development and strive to build user-friendly and responsive sites. Moreover, our focus is not confined to the aesthetic aspect only; we also consider the technical side of the process. Our web development team meticulously crafts each site to ensure smooth performance and excellent user experience, which amplifies your brand's credibility and establishes trust with your audience.
However, more than a well-developed site is needed to cut it in today's competitive market. Thus, we offer various marketing services, including digital marketing strategies tailored to enhance brand visibility further. We utilize SEO and other relevant digital marketing tactics to help our clients' sites achieve higher rankings on search engines, ultimately increasing online presence and potential customer reach.
In this digital age, a brand without a strong online presence might be invisible. With The Branding Agency's comprehensive and innovative web design and website development services, we can empower your brand to stand out and make its mark in the digital world.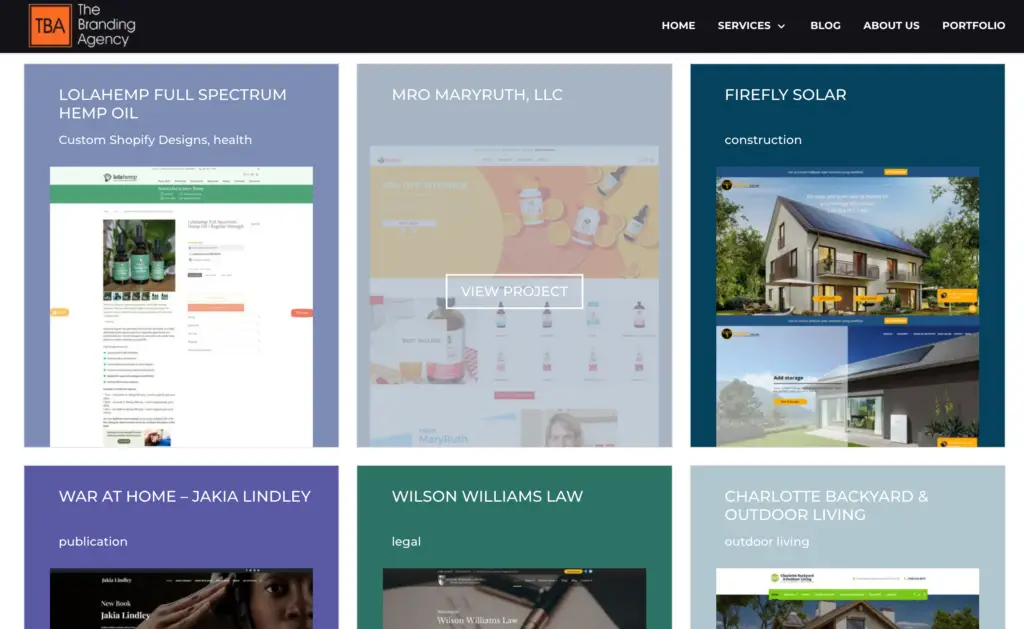 Web Development Process in North Carolina: Advancements and Trends 
The web development process in North Carolina has experienced many advancements and trends recently. These advancements yield substantial results for companies looking to build a solid online presence. A well-designed website can draw in customers and generate leads, making it a valuable asset for any business. A professionally designed website is necessary for anyone seeking to grab their online market share.
The web development process has complexities but doesn't have to be complicated. It's about employing a strategic approach and taking the proper steps to generate the desired results. The initial stage involves understanding the business needs and then embarking on a journey to build a website that visually appeals to and performs exceptionally well in serving those needs. 
North Carolina houses some excellent web development companies that assist businesses throughout this process. These companies offer comprehensive web development services, from conceptualization to execution and maintenance. They specialize in building user-friendly, search engine-optimized websites and have the necessary skills to handle the rapidly growing digital landscape.
With the growing trend of consumers turning to online channels for goods and services, companies must prioritize their website and ensure it meets the needs and expectations of their target audience. A solid web presence is the cornerstone of digital success. It's not just about having a website; it's about having a website that delivers. While anyone can build an essential website, it takes expert knowledge and skill to create one that drives results. At The Branding Agency, we understand this difference. Our process ensures that we build websites that not just exist but succeed.
So, don't stay behind; leverage the advancements and trends in the web development process to boost the growth and success of your North Carolina business.
Success Stories: Notable Web Design Projects Achieved in Carolina 
As part of our team's contributions to the digital evolution of North Carolina, The Branding Agency has had an undeniable influence on remarkable web design projects. Many Charlotte businesses have flourished in the competitive e-commerce marketplace thanks to this digital revolution driven by our team. Esteemed Charlotte institutions in the commercial and non-profit sectors have depended on our team's digital expertise to invigorate their online presence. 
Our SEO strategists have driven digital change in traditional Charlotte businesses, successfully transitioning them onto the digital marketplace. Recognizing the power of SEO, even home-based entities in Carolina have made the critical investment to set up an e-commerce platform. Our team leads this transformative journey for home businesses, implementing a comprehensive SEO strategy that drives traffic and bolsters customer conversion rates. 
The SEO outcomes from these digital projects have been nothing short of impressive. Our team's adeptness in creating digital solutions that resonate with unique brand identities has cemented The Branding Agency's indisputable status among SEO firms in Charlotte. The digital experiences we have crafted for our clients have raised the bar in the competitive Charlotte digital landscape. 
When you feel it's time to make that call to transform your brand's online presence, The Branding Agency is home to the digital expertise you need. Through SEO, we have propelled some of Carolina's most successful web design projects, made possible by our team's relentless commitment to delivering digital excellence. To gain a competitive edge in Charlotte's digital landscape, call us. Our team is waiting to transform your digital presence.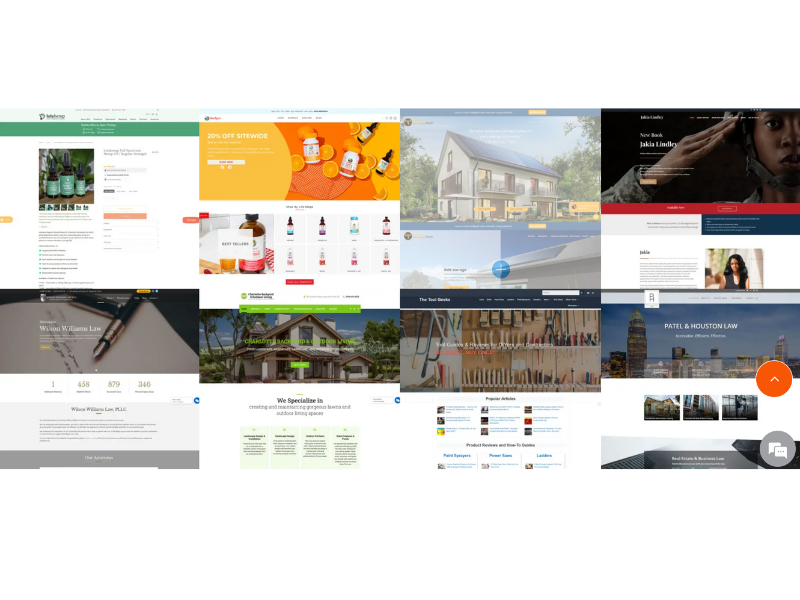 North Carolina Website Design and Development: Grow Your Brand with The Branding Agency
Whether you're looking to build a new website, redesign your existing site, or improve your SEO ranking, we can help you create a digital presence that is both visually appealing and highly effective. We understand the importance of a solid online presence in today's competitive marketplace and are committed to helping our clients succeed.
Contact The Branding Agency today if you're ready to take your business to the next level. We offer a free consultation to discuss your specific needs and how we can help you achieve your goals.
Visit our website at https://mybrandingagency.com/charlotte-nc-website-web-design-agency-seo-design-and-development-services/ to learn more about our web design and development services and to schedule a free consultation