Do you need help finding your Charlotte business online? With over 90% of consumers using search engines to find local businesses, search engine optimization (SEO) is essential for any business that wants to succeed in the digital age.
At The Branding Agency Charlotte, we offer a comprehensive suite of SEO services to help businesses of all sizes improve their search engine rankings and drive more website traffic. Our experienced SEO experts will work with you to develop a custom SEO strategy that targets your ideal customers and helps you achieve your business goals.
Whether you're looking to improve your website's visibility in local search results, increase your organic traffic, or generate more leads and sales, The Branding Agency Charlotte can help.
Contact us today for a free consultation and learn more about how our SEO services can help your business grow.
About Our Charlotte SEO Company and Marketing Services
If you're looking for a top-tier Charlotte SEO company, The Branding Agency is your answer. Our agency is more than just an SEO company. We are a full-service marketing company that specializes in advanced SEO services. We pride ourselves on being a leading Charlotte SEO services provider, delivering customized solutions to boost your online visibility. 
SEO, or Search Engine Optimization, is integral to any business's digital marketing strategy. At The Branding Agency, we offer comprehensive SEO services designed to get your company at the top of search engine rankings. We specifically tailor our local SEO services for businesses operating in this vibrant city because we understand the digital landscape in Charlotte.
We strive to be far more than just an SEO company. As a full-fledged marketing company, strong SEO and effective marketing strategies can take your business to new heights. Choose us as your go-to Charlotte SEO company, and let us help you dominate your market.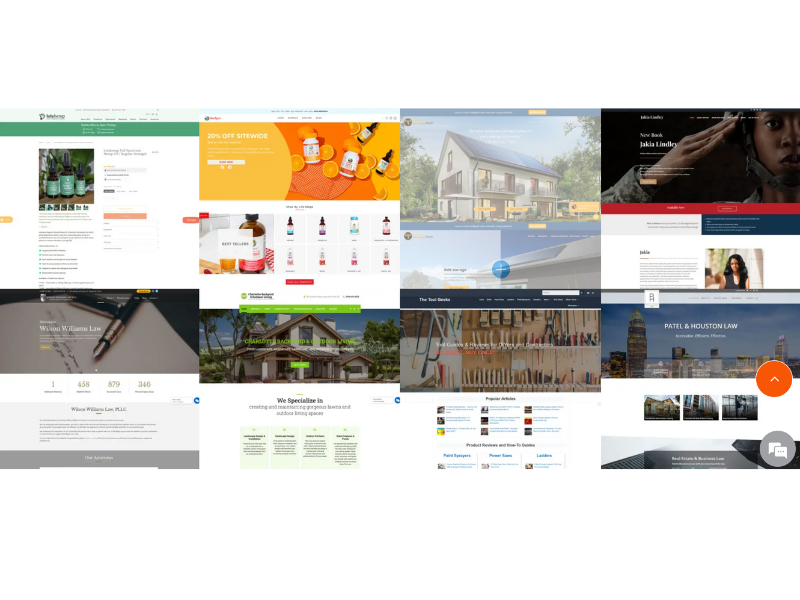 Meet the Team Behind Our SEO and Search Results
At The Branding Agency, our skilled team drives our SEO success and consistently delivers results. Our team is a collective blend of talented individuals, all focused on maximizing your SEO strategy. Our team is the backbone of our agency, an essential component in all we achieve. We strive to translate your business ambitions into tangible results. Our SEO strategies and implementations derive from the expertise and creativity of the team. With a thorough understanding of SEO mechanisms and trends, our team continues to drive innovative solutions tailored to your business needs. Their dedication to SEO-driven results is unmatched.
Regarding SEO, our promise is simple: To optimize your website to attract more traffic, ultimately leading to higher sales. That's why our SEO team works tirelessly, strategizes effectively, and delivers SEO solutions leading to exceptional results. Trust our team, trust our process, trust in SEO, and you'll start to see results that reflect in your bottom line – results that stem from an all-encompassing, holistic approach to SEO. Let our team at The Branding Agency be part of your journey to the top of the search engine results.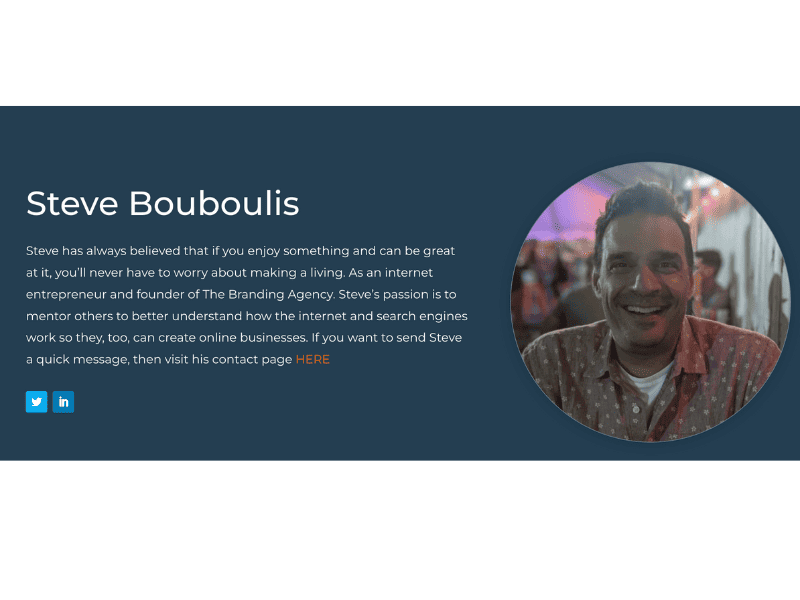 Understanding SEO: The Importance of Search Engine Optimization for Your Business
Understanding SEO (Search Engine Optimization) is crucial for any business in today's fast-paced digital era. When powerfully utilized, SEO boosts your internet visibility, driving traffic to your website. The Branding Agency, a leading name in Charlotte for SEO and marketing services, believes in the potency of effective SEO for business growth. Regardless of the size or the business domain, search engine optimization services offer a competitive edge, improving the brand's online presence. As a business, implementing search engine optimization helps you rank higher on the Search Engine Results Page (SERP), leading to higher visibility, increased credibility, and potential growth in customer base and revenue. Undoubtedly, SEO is a game-changer in digital marketing. At The Branding Agency, our SEO experts create personalized SEO strategies for each business. Our primary goal? Our primary goal is to enhance your search engine optimization, bringing your business to the forefront and leading to higher engagement and conversions.
The Approach Our Charlotte-based SEO Agency Takes to Improve Your Google Rankings
Your Google rankings matter: a fact primarily understood at our Charlotte SEO agency, The Branding Agency. Our meticulous and result-oriented approach to SEO has placed us among Charlotte's most trusted SEO agencies. How do we do it? Firstly, we believe in a solid understanding of SEO. Without overstating it, SEO is vital for your business. It's the difference between being seen and lost in the vast sea of online competition.
Our Charlotte SEO team is motivated and proficient, focused on increasing your search visibility and improving your website's Google rankings. Utilizing the latest SEO strategies, rigorous market research, and up-to-date Google's continuous updates, our team is dedicated to providing concrete outcomes for your business.
We focus on long-term SEO goals to ensure consistent growth and avoid confining our Charlotte SEO strategy to quick fixes. We focus on long-term SEO goals because improving your Google ranking is ongoing. In the crowded online marketplace, trust our Charlotte SEO team to elevate your brand's digital standing—a goal we achieve through strategic SEO implementation.
Read my recent article about SEO marketing agency Charlotte 
SEO Services Offered at Our Company: Moving Your Charlotte Business to the Top
Our Charlotte SEO company, The Branding Agency, provides premier SEO services to elevate your business's online presence. As an esteemed SEO firm, we're committed to boosting Charlotte business owners' site rankings through strategic SEO applications, ensuring optimal visibility on search engines. Our industry experts in Charlotte SEO meticulously tailor SEO strategies to align with your company's unique needs.
We believe in transparency and consistent communication when rendering our services, so you're continually in the loop about your company's SEO progress. But our SEO professionalism continues! Our Charlotte SEO team utilizes effective SEO strategies to ensure a steady climb to the top spot on Google for your business. We're not just another SEO company in Charlotte; we're a partner helping steer your business to the pinnacle of search engine excellence. Join us at The Branding Agency today and experience unparalleled SEO services.
The Process of Building Backlinks for Quality SEO
At The Branding Agency, we believe in the critical nature of SEO and its focal point: link building. Our dedicated approach to SEO, a proven game-changer for many Charlotte businesses, is a testament to our commitment. Natural SEO isn't a one-size-fits-all business; it requires understanding the nuances and the ability to tailor strategies for individual needs. Our SEO experts craft link-building partnerships that bolster your site's trust and credibility with Google, enhancing your visibility and ranking. Link building is not just about quantity but quality. The difference between effective SEO and simply ticking boxes is precisely that. Our Charlotte-based SEO agency is committed to quality link building, a crucial part of our SEO services, connecting your brand to high-traffic, authoritative sites that drive traffic to your business. Building backlinks has always been pivotal in our SEO strategies for Charlotte businesses. We're not just providing SEO; we're building futures. 
Optimizing Your Charlotte Business With a Local SEO Strategy
Your business needs a local SEO strategy to thrive in the competitive Charlotte market, and The Branding Agency is the Charlotte SEO firm you need. We are experts in SEO, trained to optimize and elevate your business to the top of search engine results. Investing in SEO is more than just a business decision – it's a strategic move for your sustained business growth. 
We designed our range of SEO services to meet the diverse demands of businesses in Charlotte. We employ SEO techniques to position your business favorably in digital spaces. Our team's expertise in local SEO is unmatched, and we are ready to push your visibility to new heights. 
Local SEO is crucial for businesses capitalizing on their geographical advantage in Charlotte. It's an SEO strategy that drives your company closer to the people and increases your opportunities. Our Charlotte SEO firm is committed to delivering quality SEO and improving your business's digital presence. 
Our Approach to Local SEO in Charlotte: Delivering Results for Our Clients
At The Branding Agency, we adore our beloved city, Charlotte. We are dedicated to enhancing the local SEO of our client's businesses, delivering robust results that stand out in the local Charlotte marketplace. What makes us unique is our approach to SEO. Our experienced SEO experts zealously pour their knowledge and expertise into creating tailored strategies for each business. SEO is not only about getting your Charlotte business' name out there – it's also aiming for sustainable growth and return on investment. Our results-driven approach ensures this. 
Our clients in Charlotte and beyond rely on us to meet their SEO needs. As a trusted local firm, we have delivered game-changing results to numerous businesses in Charlotte, constantly refining our SEO strategies to ensure the best possible outcome. Our purpose is to guide clients, providing them with the necessary tools to bolster their local presence and achieve their desired results. 
In a locality like Charlotte, understanding the nuances of local SEO is the key to success. We use a diverse palette of SEO techniques, including quality backlinks and local SEO strategies, to offer superior results that keep our clients ahead in the competitive Charlotte business scene. Partner with The Branding Agency, your local SEO firm in Charlotte, and be ready to attain unparalleled results. 
Why Choose Our SEO Company Over Other Charlotte SEO Companies?
Why choose The Branding Agency as your SEO company over other Charlotte SEO companies? The answer is simple – excellence in service, a results-driven approach, and a deep understanding of the ever-changing SEO industry. Unlike many companies offering SEO services in Charlotte, we not only talk the SEO talk but also walk the SEO walk. As a leading SEO company in Charlotte, we have assisted many businesses in enhancing their online presence. Whether you're a local business seeking to improve your local SEO impact, a national enterprise longing for broader SEO reach, or an e-commerce platform aiming for higher SEO performance, we've got you covered. Our professional team of SEO experts understands SEO from every angle, leveraging only the most effective and ethical SEO techniques to skyrocket your rankings. So why settle for less when you can partner with one of the best Charlotte SEO companies? Choose The Branding Agency, the SEO company you can trust.
Our SEO Firm's Commitment to Transparency: Questions to Ask When Vetting SEO Agencies
When selecting your Charlotte SEO firm, transparency is a crucial factor. At The Branding Agency, a top-notch SEO company, we pride ourselves on our unambiguous operations, distinguishing us from other SEO agencies. Questions are crucial when searching for the best SEO company for your business. Ask about their SEO strategy, its implementation, and results. Understand how your chosen SEO firm generates backlinks and how they deliver on local SEO. Our commitment to transparency extends beyond just answering these tough questions – we'll keep you informed every step of the way.
Unlike other Charlotte SEO companies, we don't treat SEO as a mystery inaccessible to non-experts. Our team breaks down SEO jargon into understandable language to show you the core elements of search engine optimization. Choosing our SEO firm guarantees a collaboration that builds your SEO knowledge while improving your Google rankings. At our company, we believe that quality SEO services mean more than just top rankings—it's about building long-term relationships grounded in trust, transparency, and mutual success. 
The Branding Agency: Your Local SEO Partner
The Branding Agency is the perfect choice if you're looking for a local SEO partner to help you achieve your business goals. We have a proven track record of success in assisting Charlotte businesses to improve their search engine rankings and drive more website traffic.
We offer a comprehensive range of SEO services, including:
Keyword research and analysis

On-page SEO optimization

Off-page SEO link-building

Local SEO optimization

SEO content marketing
We'll work with you to develop a custom SEO strategy that meets your specific needs and budget. And we'll keep you updated on our progress every step of the way.
Ready to get started? Contact The Branding Agency today for a free SEO consultation. Our expert SEO services will help you take your business to the next level.
Call us today at 707-800-7413