The WooCommerce plugin has become immensely popular in recent years, making it one of the most used e-commerce platforms on the market today. But there's a little confusion around exactly what it is—and what makes it different from e-commerce and WordPress.
The biggest differentiator for consumers and online business owners is that WooCommerce is a plugin for WordPress—and WordPress is an e-commerce platform.
As a WordPress e-commerce tool, WooCommerce can be valuable for building your e-commerce business, improving your blog posts, boosting search engine ratings, and helping you earn money for your online store. But, before you can tap into the benefits of WooCommerce to elevate your e-commerce game (with no website builder needed), you need to understand a few important basics:
WooCommerce

is a free plugin for WordPress that allows users near complete control, allowing them to create an online store and sell products or services.

E-commerce

refers to the buying and selling goods or services over the internet.
WordPress is a content management system (CMS) that allows users and online store owners to create and manage websites.
People also ask: What Types Of Websites Make The Most Money?
The main difference between the three is their purpose: WooCommerce is used to create online stores, E-commerce generally refers to the overall concept of online shopping and selling, and WordPress is a CMS that can be used for various website types, including a WooCommerce storefront.
What makes WooCommerce special? Its integration with WordPress allows for the easy creation and management of an online store within a website built on WordPress. WordPress, on the other hand, is known for its ease of use and customization, making it the best option to meet various specific needs and website types.
Understanding the Difference Between WooCommerce, E-Commerce, and WordPress
Let's take a closer look at several common questions about the WooCommerce open-source platform, review significant differences and basic features, and review important information regarding WooCommerce and WordPress. We'll help you better understand how both can be a better option for your e-commerce business and customer experiences
What Is WooCommerce? 
WordPress is one of the most well-liked e-commerce platforms, and WooCommerce is an equally popular plugin. Both are primarily free; WooCommerce is a good e-commerce website tool option, especially if you already run your website on WordPress and are looking for a platform that requires little to no technical expertise.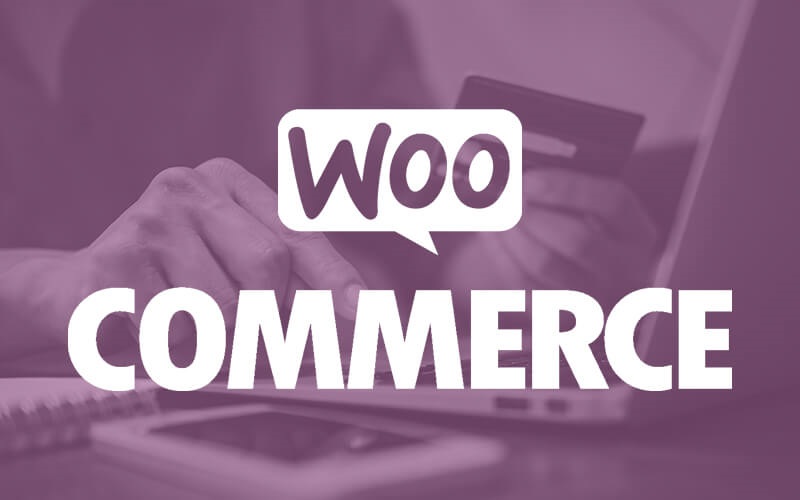 An open-source WordPress plugin, WooCommerce store users can openly audit the platform, log issues (or access existing issue logs), change or add features, build their extensions, share information with other developers, and create custom themes. This, coupled with its easy use with WordPress sites, makes it a great website option for small businesses.
When using WooCommerce on any WordPress site, you can quickly turn your website into a money-making e-commerce store. Plus, WooCommerce lets you access some features for free!

What Is WordPress?
A Content Management System or CMS-based website building and hosting solution, WordPress is considered a better choice when it comes to e-commerce platforms. It allows you to create beautiful-looking, personalized websites. In addition, it's a particularly sought-after blog platform due to its low cost and powerful functionality (and there's not a steep learning curve to use.)
WordPress e-commerce websites are set up to support traditional HTML and CSS code. You can also add advanced functionality with several plug-ins (like WooCommerce and a variety of WordPress themes).
People also ask: How Long Do Shopify Stores Last?
What Is E-Commerce?
TThe term e-commerce, short for "electronic commerce", refers to the buying and selling of goods or services online. 
WooCommerce is an excellent way to help strengthen your e-commerce websites and make them even more customizable and flexible.
Is WooCommerce Free? 
WooCommerce is free, open-source, and offers boundless customizable options for online business owners. It's an excellent option for several different industries and businesses. When used correctly, WooCommerce can be a helpful tool for webpage development and search engine optimization (and you don't need extensive technical skills to run it).
How Does WooCommerce Benefit e-Commerce Websites?
WooCommerce has a lot of advantages when compared to its competitors. Some of the biggest bonuses come from its ability to leverage the power of WordPress and its open-source status. These factors allow the plugin to constantly be reviewed, optimized, and updated by its vast developer community and digital marketing professionals.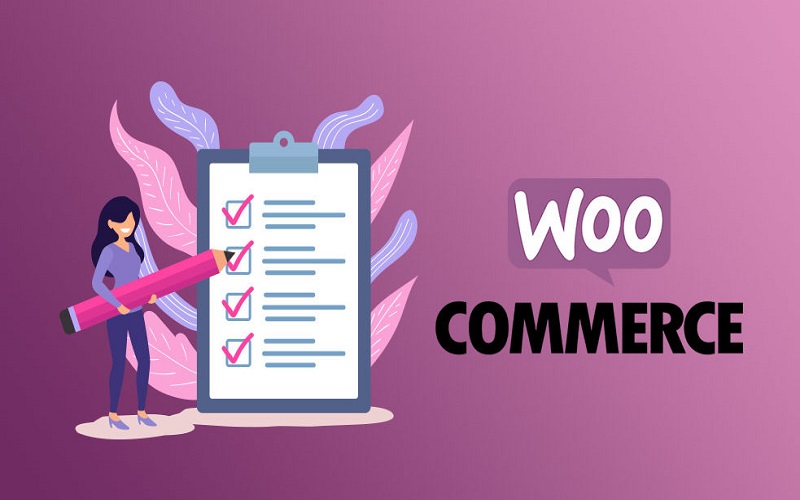 What Makes WooCommerce Unique?
Making improvements in real-time gives WooCommerce and WordPress users the best possible product every time they log into the platform or use the plugin. Opportunities like this are rare in today's market and give individual developers the freedom to access a wealth of information, set up and share app enhancements, tap into open-source knowledge, and create anything requested by WordPress's community of online users.
People also ask: How Much Does It Cost to Monetize My Website?
Why Do People Choose WooCommerce for an Online Store?
Integration with WordPress:

WooCommerce is a plugin for WordPress, so if you already have a website built on WordPress, it is easy to add an online store to it using WooCommerce.

Customization options:

WooCommerce offers a wide variety of customization options, allowing you to tailor the look and feel of your online store to match your brand.

Large community:

WooCommerce has a large community of users and developers, which means that many resources are available to help you with any issues you might encounter.

A large variety of plugins:

There are many third-party plugins available for WooCommerce that can add additional functionality to your online store, such as social media integration, shipping and tax calculators, and more.

Cost-effective:

WooCommerce is free to use. Many free and low-cost themes and plugins are available to help you create a professional-looking online store without a significant investment.

Scalability:

WooCommerce can handle small to the large volume of sales and can easily be integrated with other tools such as payment gateways, shipping providers, and more, allowing your business to grow.

SEO friendly:

WooCommerce is built with SEO, which can help your online store rank higher in search engine results and drive more traffic to your site.
WooCommerce offers WordPress website owners a significant difference from competitors through unrivaled customizability, adaptability, usability, and incredible reliability.
Should I Try WooCommerce? 
To help you decide if WooCommerce is a good fit for you and your business needs, consider the following nine key factors:
1. WooCommerce is free, allowing you to build out your store's services and products.
Whenever a retailer or business owner considers an e-commerce platform, the cost is a significant consideration in decision-making. Most e-commerce applications range in price from free to thousands of dollars annually. However, we should note that price doesn't necessarily correlate to the ability or capacity of an e-commerce website.
Because WooCommerce is so popular—and free—it's understandable that competitors would be fighting to get ahead in this space. To stay relevant in this cutthroat atmosphere, some paid plugins might be required to offer website enhancements that can be updated and iterated, even after installation.
Key takeaways: To use WooCommerce, each customer must have a WordPress website. Building a WordPress site is relatively easy, but if you don't want to do it on your own, a wealth of WordPress-savvy developers can help. Another consideration for WooCommerce users is using third-party payment applications rather than default POS.  
2. WooCommerce has many easy-to-use platform-specific features, plugins, and more.
To truly comprehend WooCommerce, we need to inspect the platform powering this system: WordPress. 
WooCommerce incorporates a rich arrangement of customizability that can be augmented with time. It also can add new functionality through software expansion modules called plugins.
Retailers who use WooCommerce benefit significantly from easy access to millions of WordPress modules and WordPress themes and many e-commerce-explicit augmentations explicitly created for WooCommerce.
Key takeaways: The Woocommerce platform lets you build your website through a framework of local or remote web developers. This allows you to create plugins that add specific WooCommerce and WordPress features to help you save time and money.
This flexibility, customization, and scalability aren't available on Shopify. WooCommerce can manage shipping, payments, and more. With WooCommerce, you can use plugins to manage shipping, payments, and more. Due to its massive open-source plugin support, you can add unique store designs and functionality options. 
3. WooCommerce can transform your website into an attractive online shop with unique WordPress themes and more.
Earlier, we discussed some of WordPress's benefits and how WooCommerce extensively utilizes these advantages for the web stores you create. 
There are a few cons to using WordPress, too. WooCommerce is a plugin closely tied to its parent platform, it can't stand alone. Instead, it can only operate as a service for e-commerce functionality. Some platforms offer advanced innovations and features that WooCommerce doesn't have.
This is only a slight disadvantage compared to how much great WooCommerce can do for WordPress owners. 
Key takeaways: WooCommerce has multiple benefits for e-commerce site owners, but these benefits are only available if you're using WordPress.  Because WordPress is adaptable, flexible, has loads of themes, and valuable add-ons, many organizations enjoy using it. Plus, it's quick, secure, and simple to run (especially if you're already familiar with WordPress). 
WooCommerce's strength and functionality depend heavily on its relationship with WordPress, and the pair work together to create a top-notch e-commerce experience for retailers and clients alike.
4. You can use WooCommerce to sell about anything on your website.
WooCommerce is unbelievably versatile, allowing you to expand store offerings and supply various products or services. So no matter if you're dropshipping or selling digital downloads, there are endless items you can provide from your online shop. In addition to services and inventory, you can also offer memberships, enrollments, subscriptions, and more. 
A bonus for WooCommerce users: You can sometimes offer items that other platforms, like Shopify, don't allow. For example, you can sell vaping, smoking, and tobacco-related items on WooCommerce (not all things are allowed on Shopify).
Key takeaways: WooCommerce is the figurative "Swiss Army Knife" of e-commerce platforms, allowing you to modify and add updates easily to your site.
5. WooCommerce has an active developer community working to find solutions and expand services.
Both WooCommerce and WordPress are open source, allowing users to change or add new elements, create their own plugins, and make custom themes. For other lesser-known e-commerce platforms, it may be hard to find developers who can do the same—and not charge you an arm and leg in development costs.
Key takeaways: The main advantage of WooCommerce is that everyone benefits from an enormous pool of designers, developers, and WooCommerce experts. As a result, any changes you want in your website can be easily integrated by any savvy web developer—and it doesn't cost as much due to the platform's simplicity.
6. WooCommerce develops with your business and can help expand your services.
When just getting your online business started, choosing an e-commerce platform that will have the ability to grow with you is essential. In addition, you'll want to look for options that can boost sale conversion. Luckily, WooCommerce is equipped to support a growing number of customers and site traffic—without stalling or shutting down on you. 
Key takeaways: WooCommerce can scale with you, allowing you to make daily updates and accommodate high traffic numbers. 
7. WooCommerce has a great content management system and includes several plugins.
As you would anticipate from WooCommerce, being built on top of one of the best CMS e-commerce platforms means it comes with excellent content administration options.
Content is a significant part of e-commerce; WordPress and WooCommerce offer a wide assortment of content administration choices, including blogging, landing pages, emails, and item reviews.
Key takeaways: WooCommerce can be an advantageous content management tool. And plugins like Yoast WooCommerce SEO plugin makes it even easier for users to improve their SEO game.
8. WooCommerce is fast and easy to use.
WordPress and WooCommerce can provide a quick and responsive e-commerce experience for online stores. WooCommerce supports standard web hosting and allows you to use PHP, MySQL, servers, and a host of other development techniques to enable your site to be more responsive and fluid.
Key takeaways: WooCommerce offers fast and responsive web hosting options.
9. WooCommerce is made for selling and supporting your online store.
Another upside to using WooCommerce is that it's intended for selling and incorporates everything a new e-commerce retailer needs to start making sales. 
WooCommerce offers over 100 payment gateways that can be effortlessly incorporated into your store. Different WooCommerce shipping strategies with configurable shipping zones and shipping tariffs can also be easily set up and used, too.
Key takeaways: If your e-commerce site needs a sales tool that can help easily boost your capabilities, we have good news: WooCommerce is a solid choice. 
WooCommerce vs. E-Commerce: Final Words
WooCommerce is synonymous with e-commerce and is one of the most popular online store platforms. 
Must-Know Essentials
The main takeaways regarding the differences between WooCommerce, WordPress, and e-commerce are:
WooCommerce is a free plugin for WordPress that allows users to create an online store and sell products or services.

E-commerce refers to the buying and selling of goods or services over the internet in general.

WordPress is a content management system (CMS) that allows users to create and manage websites, including online stores built with WooCommerce.

WooCommerce is unique because of its integration with WordPress, which allows for the easy creation and management of an online store within a website built on WordPress.

WordPress is known for its ease of use and customization options, which allow for creating a wide variety of websites.
WooCommerce is a helpful plugin that allows users to create an online store within a website made with WordPress, while e-commerce is the concept of buying and selling over the internet. And as a reminder, WordPress is a CMS used for various website types—including online stores built with WooCommerce.
Overall, WooCommerce is an excellent choice for anyone looking to create an online store quickly and easily, with a wide range of customization options and a large community of users to support you.
To take advantage of WooCommerce as an e-commerce tool, browse the collection of free and premium WooCommerce themes—or construct a custom theme to give your store an exciting look. The possibilities are endless!
Check out our TBA blog archive to learn more about WooCommerce and e-commerce.