When it comes to setting up an online store, there are a lot of different options available. However, not all of these options are created equal. Shopify stands out above the rest and is one of the most popular eCommerce platforms on the market today. Powering over half a million online stores, Shopify offers users a robust and feature-rich platform for building their own eCommerce sites. 
With so many different content management system (CMS) platforms available, why you should choose Shopify over the others? There are several reasons.  Let's review the top benefits that make Shopify the best choice for powering your online store.
The benefits of Shopify over other CMS platforms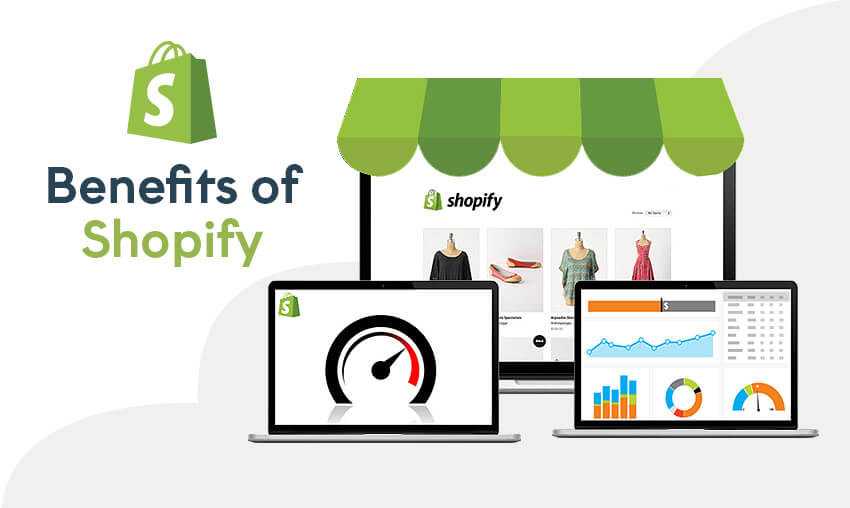 Ease of use
Shopify is very user-friendly, even for those without website development or design experience. The platform's intuitive drag-and-drop interface makes it simple to add products, images, and other content to your site with just a few clicks. And if you ever need help using any of Shopify's features, the company offers 24/7 customer support via phone, email, and live chat.
Flexibility
With over 100 different themes to choose from, Shopify is also one of the most flexible eCommerce design platforms available. You'll have no trouble finding a theme and layout that matches your personal brand identity. If you need more customization than the platform allows, Shopify's is completely open-source–so you can hire a developer to create and implement a custom theme for your store.
Scalability
As your business grows, Shopify grows with you. The platform can handle an unlimited number of products, so you'll never have to worry about outgrowing your eCommerce solution. Plus, Shopify offers a variety of features and apps to grow and scale your business. Built-in blogging platform,  support for third-party shipping, and payments providers are just a few examples.
Security
Shopify is second to none for offering quality website security. The platform uses SSL encryption to protect all data transmitted between your store and your customers' web browsers. Plus, Shopify is Level 1 PCI DSS compliant, meaning it meets the highest standards for online security. This ensures that your customers' personal and financial information are always safe when they make a purchase from your store.
Affordable
Shopify is one of the most affordable eCommerce platforms on the market. Its basic plan starts at just $29 per month, and more advanced plans are less than $300 per month.  Budget-friendly pricing makes Shopify an excellent option for small businesses and startups launching their first online store.
Mobile-friendly
In today's mobile-first world, it's important to have a website that looks great and works well on all devices. Shopify's themes are designed to be fully responsive and automatically adjust to look great on any screen size. Plus, Shopify offers a dedicated app for both iOS and Android, so you can manage your store on the go–no matter which mobile platform you use.
Support for multiple languages
A great option for businesses that cater to international customers, Shopify is available in over 20 different languages. This means you can create a store that displays product information, checkout forms, and more, all in your customers' native language. Plus, Shopify's platform is fully Unicode compliant, so you'll never have to worry about character encoding issues.
Rich feature set
Packed with tools that will help you run your business, Shopify includes an inventory management system, built-in blogging platform, support for third-party shipping and payments providers, and much more. A big bonus: If you ever need help using any of these features, Shopify offers 24/7 customer support via phone, email, and live chat.
Fast loading speed
This platform is built for speed! Shopify servers are optimized to deliver fast page load times with code that's clean and well-organized. This helps ensure that your store will load quickly, even if you have a large number of products or high-traffic levels.
Improved conversion rates
Because Shopify's platform is so user-friendly and reliable, it can help you improve your store's conversion rates. Customers are more likely to complete a purchase on a site that is easy to use and navigate—and they'll also be more likely to return to a site that they know they can trust.
SEO-friendly
All of Shopify's themes are designed to be SEO-friendly, meaning they'll help your store rank higher in search engine results. Plus, Shopify offers a variety of built-in SEO features, like automatic sitemaps and support for meta tags to further improve your store's online visibility.
Choice of payment options
Shopify accepts payments from all major credit cards and PayPal. The platform also has its own payment gateway option, Shopify Payments, which offers competitive rates and no setup fees.
There are a few Shopify drawbacks—but they're easily outweighed by its benefit.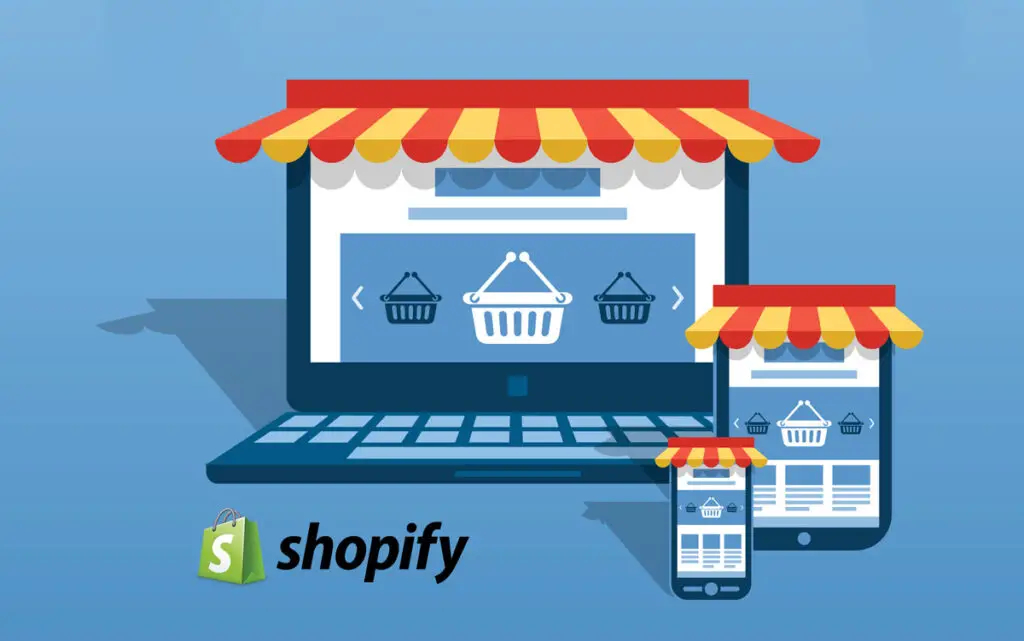 Because it's a hosted solution, Shopify's customization options can be limited. This could be an issue if you need to use specific plugins or integrations that aren't available on the Shopify platform.
Although it handles all of the hosting and security for your store, Shopify charges higher transaction fees compared to self-hosted platforms like WooCommerce. These fees range from 2% to 0.5%, depending on which Shopify plan you choose.
While it is easy to use, Shopify does require some time and effort to learn how to use all of its features and options. This learning curve may be a bit steep for those who are new to website development and design.
Overall, we believe Shopify is one of the best eCommerce platforms available. It's user-friendly, scalable, secure, and affordable. While it does have a few potential downsides, the benefits far outweigh any negatives. If you're looking for a platform to power your online store, Shopify should be at the top of your list.
Final words
Shopify is a great platform for your eCommerce business and offers a wide variety of features and benefits  not available on other CMS platforms. With Shopify, you can create a professional-looking website, manage your inventory and sales processes easily, and accept payments securely. Plus, with its growing user base and ever-expanding app store, you can be sure that Shopify will continue to provide valuable support for your online business.
So what are you waiting for? Start building your online store today with Shopify! 
Sign up for a free 14–day trial of Shopify to test out the platform.