Online shopping has exploded in popularity, with an anticipated 267 million digital buyers shopping online by the end of this year (according to recent Oberlo research). That can translate to rich revenue opportunities for e-commerce site owners. But, all e-commerce platforms are not equal. And although WooCommerce has a host of advantages, there are several pitfalls to know about before you consider using it. 
The biggest disadvantages of using WooCommerce are:
You have to have a WordPress site to use it (it is a plugin supported only by WordPress).

There are some added expenses to be aware of.

The more plugins you use, the bigger the load on your PC hardware. 

You can only use it in the U.S. 

There are no legal, or tax policies.

Updates tend to be slower. 

Market shares are smaller than Shopify and other key competitors.
What Is WooCommerce?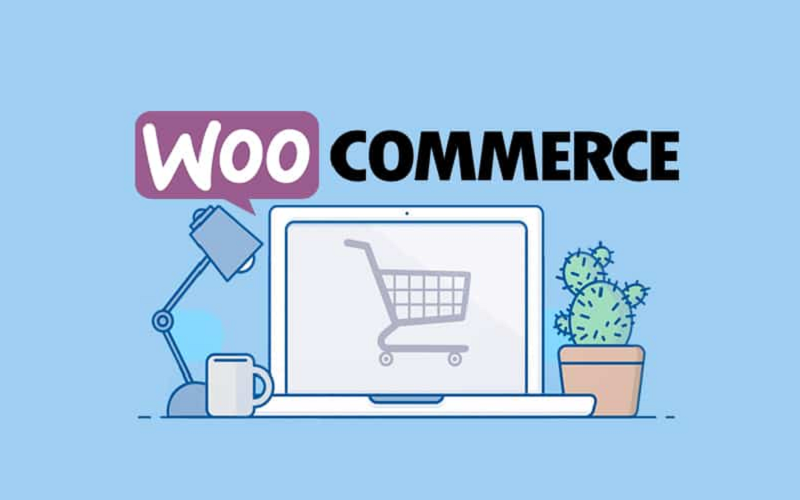 WooCommerce is a free e-commerce, open-source, add-on software plugin (a plugin is a third-party software add-on that boosts the functionality of an existing website). It works well with WordPress, a highly popular content management system (CMS) that allows you to build, maintain, and scale websites—including blogs, and online stores. 
WooCommerce can be integrated with any WordPress website as a separate module, is completely free to use, and is popular with many online shop owners. It features tools to help with product management, creating adjustable price points, and processing shopping carts at checkouts.
What Are Some Common Disadvantages of WooCommerce?
WooCommerce is the king of WordPress plugins. Although it's a great website-building platform, WordPress by itself isn't always the best option for some e-commerce sites. 
To help you understand if WooCommerce is a good fit for your online store needs, be sure to check out the following seven common disadvantages:
You have to be a WordPress user.
Contrary to popular belief, many e-commerce sites don't necessarily want to use WordPress to support their online stores. If you're one of these folks, WooCommerce isn't for you. The plugin only works with WordPress and isn't supported by non-WordPress sites.
There are some "hidden" added expenses.
WooCommerce is free, but it doesn't offer as many features as other platforms. As a stand-alone plugin, it lacks some important SEO tools found on other platforms. You may need to purchase additional plugins to help you compete with other stores. 
While it's true that you don't need to pay any start-up costs to use WooCommerce, adding extensions, inventory management tools and other business utilities can significantly help balance your workflow and save you time and effort. It's good to be aware of these "hidden" costs, so you can plan and budget accordingly. (For example, including a payment gateway other than PayPal requires an additional plugin—and added costs.)
Plugins aren't always easy-to-use. 
WooCommerce works well with over 1,000 plugins. But, since plugins are separate software modules, they require additional memory, processing power, and internet bandwidth to operate. 
Most inexperienced users tend to overload their websites with plugins and extensions, which can bog down memory resources. This can degrade the performance of your website. To avoid this, it's a good idea to implement the use of CSS, jQuery, or HTML to keep the website lightweight and responsive.
USA-focused optimization limits its use. 
WooCommerce was developed in the United States and isn't optimized for use in other markets. For example, sellers based in Germany might have a completely different experience using WooCommerce than their American counterparts.
There are no legal or tax policies.
WooCommerce doesn't have any legal documentation, like terms and conditions, data protection, declaration, or revocations. They also don't have shipping regulations, which could land people outside the U.S. in legal or tax-related issues (depending on where they live).
Poor update policies can make it hard to use.
Another key disadvantage of using WooCommerce is its subpar update policy and the codependence on the other plugins and themes. Updates are poor enough that it's suggested you wait on initiating any prompted WooCommerce updates you might receive.
First consider the compatibility of your other plugins, extensions, or themes before making updates. Try a closed-environment test, to ensure you're not running the risk of messing up important website functionality. (This all makes WooCommerce not quite the premium service offered by competitors like Shopify.) 
Market shares are smaller than other key competitors.
Thousands of different website hosting platforms exist today. But, because WooCommerce only works with WordPress, the market share is lower, and can't compete with platforms like Shopify, Amazon, and Alibaba.
What Are the Advantages of WooCommerce?
Even though there are some disadvantages to using WooCommerce, there are tons of advantages. And, for many online shop owners, the pros well outweigh the cons (especially for those needing simple e-commerce functionality).
Compared to other e-commerce systems, WooCommerce has a highly scalable and free website service. Many competitors charge a subscription for the same services.
Set-up is quick-and-easy, with the WooCommerce wizard, and information on hypertext mark-up language and CSS isn't always necessary. The ability to deploy a full-fledged content management system (CMS) and a nearly endless assortment of free and paid plugins and themes make WooCommerce an attractive choice for your e-commerce store, including:
E-Commerce shop owners choose WooCommerce for many reasons, but the seven most common motivators are: 
Plugins are completely free—and they're open source.
WooCommerce software plugins aren't just well-loved because they're free, they're open-source, too. Open-source software operates under a license that allows the users to modify and redistribute the software. This is great for software-savvy users because they can tweak the code to best fit their personal needs. 
If you're a WordPress user, you're already a step ahead.
Having previous experience with WordPress will pay off when using WooCommerce. The interface is the same—a great bonus for getting quickly up-to-speed with the plugin's functionality. Designing your storefront quickly helps you start selling faster, too. 
It's highly customizable.
WooCommerce features a lot of personalization opportunities and thousands of design and layout themes to choose from. You can also effectively customize all aspects of your store with specialized website headers and footers, plus product sheets, checkouts, and more.
WordPress is CSS (Cascading Style Sheets), hypertext markup language (HTML), and PHP (Hypertext Preprocessor) friendly. This opens a lot of options for skilled users and beginners alike. 
Flexibility, compatibility, and adaptability are the name of the game.
Another one of WooCommerce's greatest strengths is its flexibility—it's highly adaptable and compatible with all sorts of store formats, different market niches, and products.
WooCommerce can be used to sell physical, virtual, or downloadable merchandise. It can also use your custom-made affiliate systems and has massive support for alternative business models, like insurance (which is banned on platforms like Shopify).
WooCommerce has some of the best security features around, with checks-and-balance that keep your e-commerce store protected from fraud and vulnerabilities.
Although the platform is frequently updated with cybersecurity packages, it doesn't feature an SSL certificate (Secure Sockets Layer) or backup tools. But, WooCommerce's open access allows cyber security enthusiasts to implement ways to combat this, prevent potential attacks, and provide payment security. 
Tap into helpful resources and a large developer community to troubleshoot issues. 
Another outstanding aspect of WooCommerce is its rich community of users, developers, and contributors. You can tap into other WooCommerce users' experiences to help solve many issues. Plus, there are libraries of documentation, articles, and informative guides to using for free. 
Since the plugin is open-source, the feedback from the users is valued, and in some cases requested features have been implemented. For example, WooCommerce Support Forums were launched after the platform received requests from individual developers. 
With the community so integrated into the WooCommerce platform, it's well-loved and maintained by individual developers. This makes it highly unlikely that the platform is going anywhere anytime soon. 
Understanding technical requirements can help your shop run more smoothly.
You need to find the right web hosting for your e-commerce store before you start selling. Unlike Shopify, where all server needs are taken care of in the monthly plan, WooCommerce does require some resources and servers to operate. 
Technical requirements to be aware of include: 
Web server:

Nginx or Apache with the mod-rewrite module

Disk space:

At least 1 GB

PHP:

Version 7.4 or higher

Database:

MySQL 5.015 or higher (An alternative is MariaDB, version 10.1 or higher)

RAM (Random Access Memory):

At least 512 MB

CPU (Central Processing Unit):

At least 1.0 GHz

The WordPress memory limit of at least 128 MB or greater

SSL certificate

128 MB WordPress memory
Should You or Shouldn't You Use WooCommerce?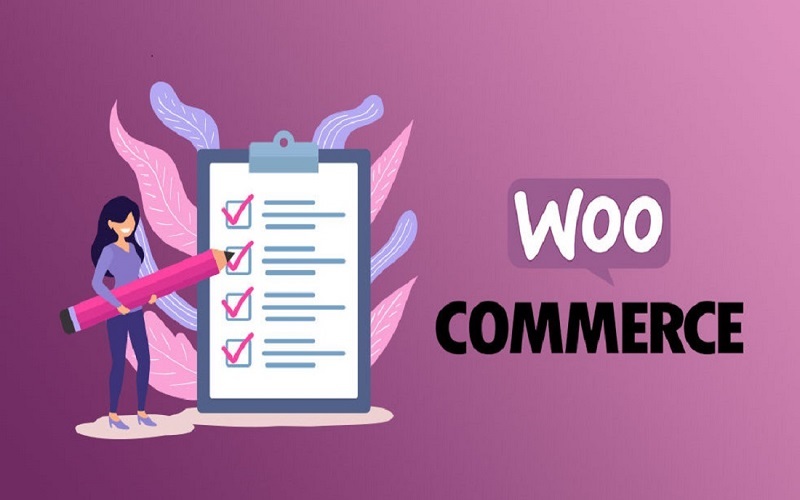 It's important to compare the pros and cons of any e-commerce solution, before investing too much time, effort, and money into it. We hope that by learning more about both the pros and cons of WooCommerce, you can make the best possible decision for your business. 
Learn more about why WooCommerce is so popular, and how its potential can boost your online store and revenue. With the support of software developers and various other e-commerce-related communities, there are a ton of ways WooCommerce can benefit your e-commerce site.
Access our full library and discover more ways to monetize your website.