There are several factors that influence how much money you can make from blogging. But, one of the biggest influences is the quality of your website content and your traffic ratio. If you're a blogger just getting started (with little traffic), you may need four to five months to make your first $100. 
But, bloggers with experience and good quality established traffic on their website can rather quickly and significantly increase their earnings by using a website improvement platform like Ezoic.
Ezoic is a tech platform that leverages artificial intelligence to help improve website usability, search ranking, and monetization by testing every page of your site to boost ad revenue. This tool coupled with good quality and quantity of content can expedite your goal of making $100 to as little as one month.
How can you make this happen with your own site? The following guide can help show you how!
Ways You Can Make Money from Your Blog. Earn your First $100
There are a host of avenues through which you can make your first $100 from your website or blog. But, ad networking is one of the easiest and most efficient ways of making money from a blog. 
Once you're able to meet an ad network's basic requirements, you can start showing ads on your website pages. Different ad networks support different monetization strategies. Options like CPC, CPM, and CPE each have their own pros and cons. Your site's web traffic is ultimately the most important factor in contributing to your earning potential. The following monetization approaches each have their own pros and cons. But each one can help you make money from your website or blog.
CPC (Cost Per Click).

With this website monetization approach, you receive a commission whenever a visitor clicks on an advert displayed on your website.

CPM (Cost Per Mille or Cost Per Thousand Impressions)

. This strategy pays you per every 1,000 impressions your site receives. It's important to note that your site visitors don't need to click on the ad placed on your site for you to make money with CPM. But, for this strategy to really make money, you'll need to have a high-traffic website. 

CPE (Cost Per Engagement).

The success of these types of ads is dependent on your site visitors interacting with the ads you're hosting. (Taking up a large portion of your browser window, visitors hover over the ad hosted on your website to engage.) 

Affiliate Marketing.

One of the most important forms of modern-day marketing, affiliate ad hosting is a simple way to refer your website visitors to a digital or physical product. Whenever someone makes a purchase using your affiliate link, you receive a paid commission. You can also sign up for an affiliate program to increase your blog earnings. 

Selling Digital Products and Offering Online Services. Another very easy method of generating income through your website or blog is to sell digital products and services online. A digital product can be an eBook, paid guide, premium template, or tool. This approach takes comparatively less effort than selling online services since you can sell a digital product an infinite number of times.
Developing Your Blog's Identity: A Guide to Earning Long-Term Success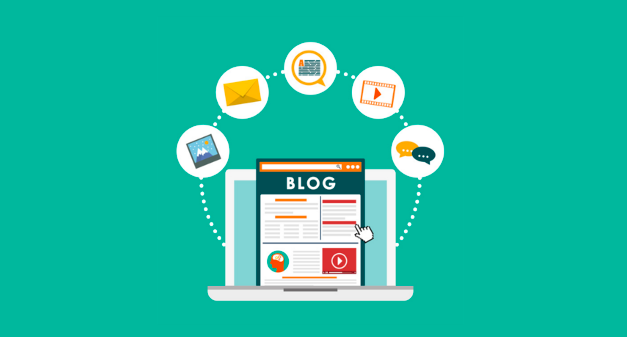 Before building your website's or blog's content, it's important to do a little research on the topic and themes you're interested in writing about. Tools like Google Trends or simple Google searches can help you see what type of content is currently online and aligns with your niche area. 
This type of research can also help you see what your competition is up to, and provide valuable insights into what you can do to differentiate yourself from peers in your industry.
Once you've identified your niche area, you should plan to produce original content on a weekly basis. If you can publish at least three posts per week, you will not only be putting in good work to develop and elevate your blog's brand–you can also boost your search ranking and ultimately score better affiliate ad deals (to even further increase your earning potential).
As you build your content library and strengthen your web presence, your traffic will likely also increase, making you even more appealing to affiliate advertisers. Writing reviews for affiliate products is a great way to achieve even better earnings. Sponsored posts and reviews can pay up to $70-300 per post.
One Way to Earn a Lot Early On in Blogging: How Long-form Posts Make All the Difference
Long-form posts are one of the best ways to earn a lot early on in blogging. Long-form content is content that is longer than 1,000 words and provides more detailed information about a topic than shorter blog posts. It can also be used to build authority and trust with your audience, as well as attract more organic traffic from search engines.
Long-form posts are great for earning money because they provide more opportunities for affiliate links, adsense earnings, or other monetization strategies. They also help you establish yourself as an expert in your field and give readers more comprehensive information about a topic. Plus, long-form content can help boost your blog traffic over time since it's more likely to rank higher in search engine results pages (SERPs).
When creating long-form content, make sure you reveal all of your cards early on in each post so that readers know what to expect from the rest of the article. You should also use keywords throughout the post so that search engines can easily find it when people search for related topics. Additionally, consider breaking up longer posts into series of shorter ones if there are too many subtopics within your niche to cover in one post. This will help keep readers engaged and coming back for more!
Overall, long-form posts are one of the best ways to earn a lot early on in blogging because they provide more opportunities for monetization strategies like affiliate marketing or AdSense earnings, help build authority and trust with your audience, and attract organic traffic from search engines over time. So if you're serious about making money from blogging, then investing some time into creating quality long-form content is definitely worth it!
Maximizing Your Blog Revenue: How to Make Long-Term Earnings From Blogging Early On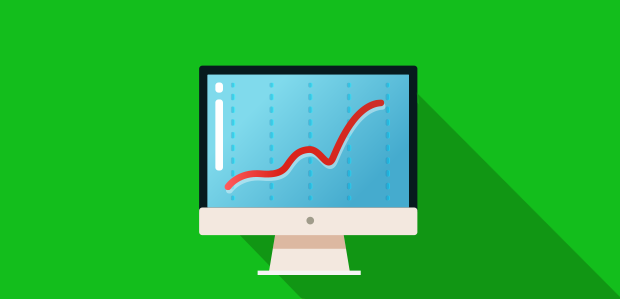 How much money you can make from ads varies from publisher to publisher. Additionally, CPC and CPM rates are also different, based on the industry or niche you're targeting and the country in which your website is based.
Visitors with higher purchasing powers are considered highly valuable. With an established, well-designed site—and tools like Ezoic in place to help enhance your user experience—there's a very good chance that your visitors will spend more time on your site and keep coming back for more new content. This translates into better earnings for your blog.
Making Money From Blogging: Conclusion and Next Steps
In conclusion, making money from your blog doesn't happen overnight. It may be hard to believe, but it is achievable with the right strategy and dedication. You can start by earning your first $100 and go from there to increase long-term success. Long-form posts are a great way for you to maximize your blog revenue and make more money over time. Establishing a clear identity for your blog can also help you grow your income in the long run. If you're struggling with any of this, it may be beneficial to reach out to an expert at The Branding Agency who understands SEO needs as well as how to make long-term earnings from blogging early on. Don't forget that while writing captivating content and creating consistent value is essential, there is still so much more involved when it comes to making money through blogging — so don't be afraid to ask for help! Trust the SEO Experts at The Branding Agency when you are looking for support in generating sales through blogging!
We hope this article helps you better understand the basics needed to boost your website traffic and start earning more money. For even more tips and resources, be sure to read our ultimate website monetization guide.