Today, e-commerce is one of the biggest industries in the world, and Shopify holds the fourth-largest slice of the e-commerce, market share pie. But, setting up a strong online business can still be a challenge. In fact, 95% of Shopify stores end up failing. So, how do you tap into Shopify's growing success, and get your own slice of the pie?
You can get more Shopify customers and grow your online client base by leveraging some of these pro tips. Some of the most impactful tactics for growing Shopify customers include:  
Controlling your reach

Marketing your products on Instagram or Lookbook  

Leveraging referrals and affiliate marketing

.
6 Ways to Get More Shopify Sales & Website Store Traffic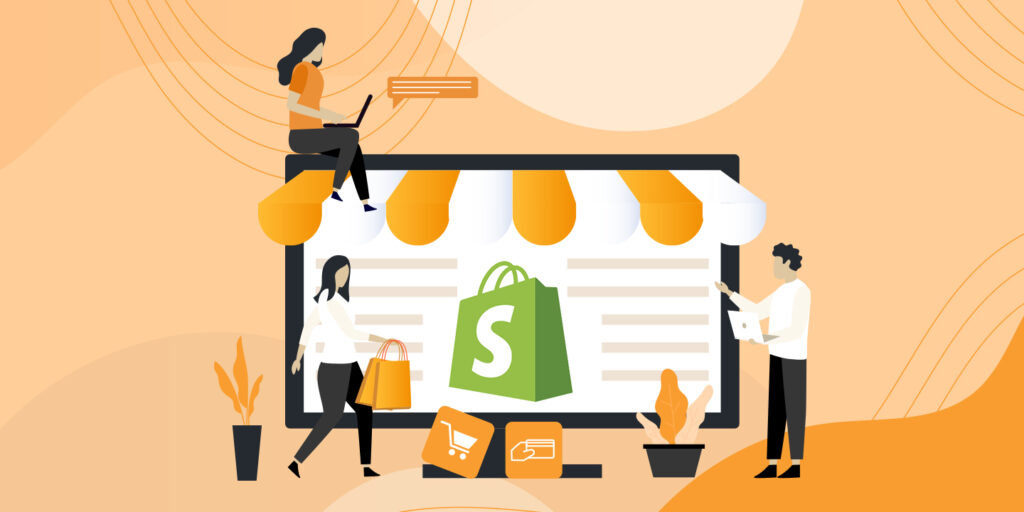 Building stronger relationships with customers and growing a base of buyers are goals for many businesses. But, the competition can be intense. And, if you aren't ultimately able to attract customers, you'll struggle to keep your Shopify business alive. 
 But don't worry! We can help. Let's take a look at six ways you can get more customers to your Shopify store, without needing to spend a ton of money on start-up costs. 
 Learn more about Shopify: Try a free, 14-day trial.
1. Boost Your Website Authority With Quality Content and Keywords (And Lots Of It!)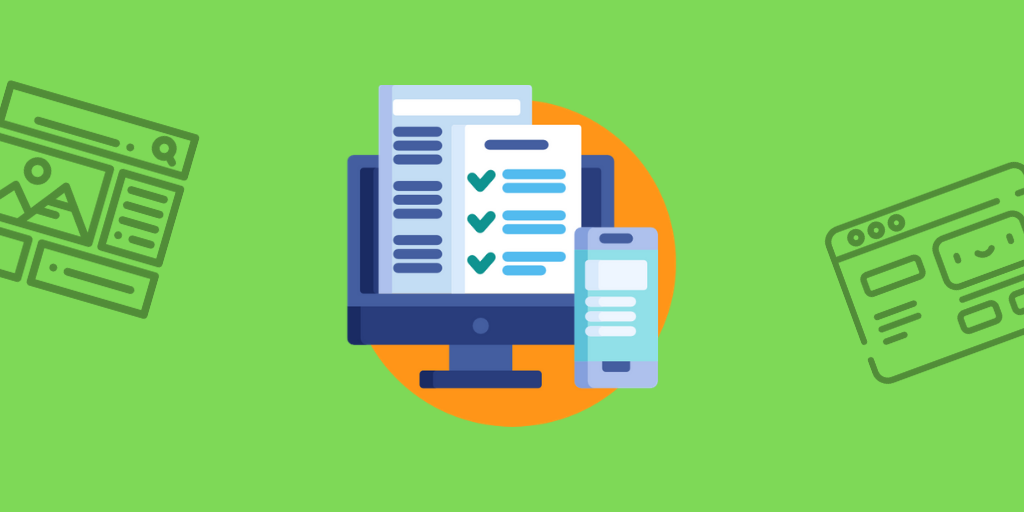 The visitors who come to your site are referred to as website traffic. And, that traffic can be a huge factor in how much revenue your site can earn. Just about any website that leverages good SEO practices and smart content strategies can generate high volumes of traffic.
Keywords play an important role in improving SEO rankings on both organic search engine results pages (SERPs) as well as Google Shopping listings. Keywords are also used by popular marketing tactics such as influencer marketing, Instagram posts, email campaigns, and even Google ads. Using optimized keywords within these strategies drives more traffic to the store's product pages resulting in increased sales and revenue from returning customers.
One way is to focus on using relevant keywords in your content, blog posts and product pages. One of the best content strategies you can employ on your Shopify site is to publish a blog. This will help people find your store when they search certain terms. It will also give you a better chance of ranking higher in Google Shopping results.
However, using too many keywords can negatively impact your website's ranking so it's best not to "keyword stuff". Experts recommend using a combination of long-tail keywords instead so it looks natural in the content rather than just one keyword with several variations that appear spammy. Another tip for retailers looking to enhance their store traffic is to optimize all product pages with accurate descriptions filled with relevant phrases people use when searching for products similar to what your Shopify store offers. This tactic helps capture potential customers who may not have known about your Shopify store before they were presented with your listing on SERPs or social media sites like Instagram or Facebook.
Additionally, Instagram influencers can be hired to market your brand and spread awareness about it among people who follow them. Another tactic is to make use of content marketing efforts such as blogging or creating informative videos related to the products that you sell. Utilizing email marketing campaigns and Google Ads are two other effective methods for increasing store traffic.
 Just publishing content regularly to your website isn't enough. Instead, you need to provide high-quality, original content on a steady basis. With a strong long-term SEO strategy, you can map out a calendar of topics aligning with your content niche (or specialty), and optimize your site through every SEO-focused blog post.
 A little homework and market research will help you identify problems you can help solve for your readers. Ensuring you're providing the right resources, and adding hyperlinks to your content to maximize page viewership, all help build your editorial impact.  
 A good blog will not only help you secure traffic but also make powerful sales online through your marketing efforts.
*Our blog post on who are Shopify's biggest users offers fascinating insights into the companies taking advantage of this popular e-commerce platform – from well-known brands to small businesses. It's an interesting read for anyone looking to better understand the landscape of Shopify users.
2. How to Grow and Maintain Your Brand Reach with Shopify Stores.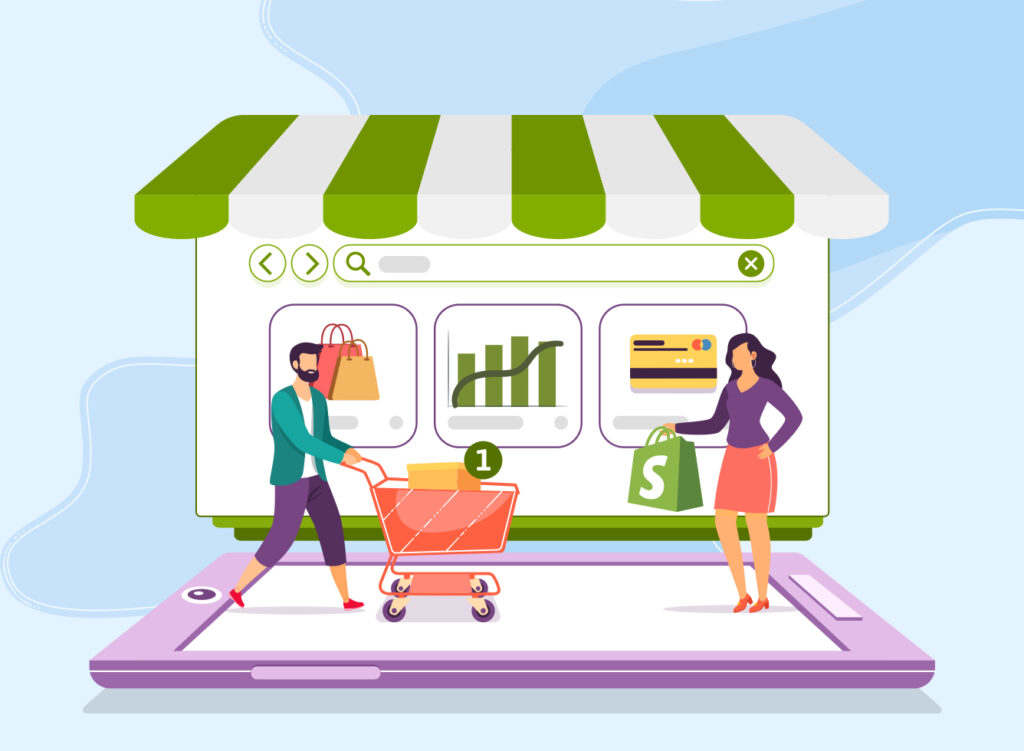 When we talk about gaining more customers and growing your reach, traffic is the most important factor that can affect business growth. The more traffic you have to your site, the more opportunities you have to convert a sale. 
 But all that traffic can also be a strong brand-building tool. Driving traffic, retaining your customers, and providing a good customer experience will all help you build your fan following online. 
 Your online presence also translates to stronger reach and connection with your target audience. You can become more discoverable online, with more content for potential clients to search—and with a strong brand presence.  
 Once you have your customers on-site, you'll want to keep them there for as long as you can, and make sure they come back. To maintain those connections, be sure you're providing the best possible customer experience and guiding visitors easily to the products and services matching their unique needs. 
3. Step Up Your Shopify Store's SEO Game & Increase Brand Visibility and Sales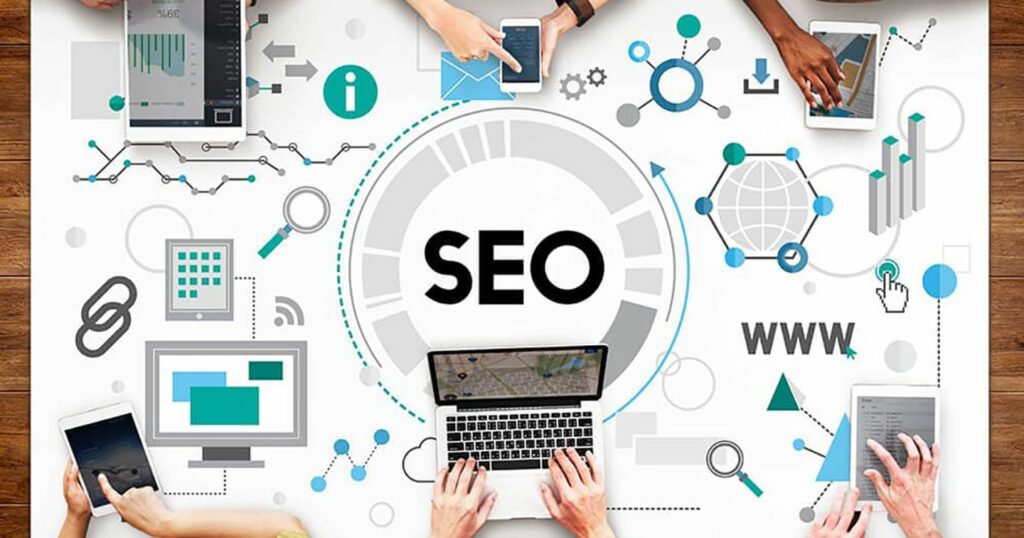 Most stores that fail in their first four months of using Shopify are due to weak search engine optimization (SEO) and storefront quality. You can greatly increase your website traffic by deploying a good SEO strategy.
 Even if you provide great customer service and have high-demand products, weak SEO can ruin your brand and destroy your business. Without strong SEO, folks just won't be able to search for and find you online. 
 Search engines like Google judge the quality of a website based on a few key metrics. Sometimes stores with good designs and easy-to-find information still fail, because they don't have the right markers search engines are looking for. Without those markers, Google may see your site negatively and keep it hidden or rank it much lower in search engine result pages (SERPs). 
 Deploying the right SEO strategies and staying up-to-date with the latest SEO trends can help maximize your online growth. A few common SEO optimization best practices can help you ensure your blog is helping bring visitors to your website and Shopify store:
Adding several long-tail keywords in your posts

Strategically use keywords throughout your blog posts

Optimizing your webpage for mobile devices

Optimize your web page meta descriptions

Using original images and including image alt text 

Limiting topic tags and keeping them relevant

Including user-friendly URL structures that are easy to remember

Linking to related blog posts and addressing different topics within your niche

Optimizing your content with the aim of

winning Google's Featured Snippets
Additionally, two big SEO optimization efforts that can help build your site's footprint include:
Growing your direct visitor traffic.

Direct visitors are people who already know your URL and reach your site by typing that URL into their browser. This typically occurs after they've visited your website online and the URL is bookmarked in their browser (or referenced by memory) to reach your site.

Exploring paid and organic traffic drivers.

Many shoppers head immediately to

search engines like Google to start their search for a product they need

. In this example, your products can show up in one of two approaches: Through an ad you pay for or the search provider's SEO algorithms. The latter is known as an organic search.
 The goal we're aiming for is to support your traffic using low-cost methods until you eventually start generating notable organic traffic.
 People also ask: How Long Do Shopify Stores Last?
4. Leverage Social Media Platforms to Promote Your Brand and Drive Sales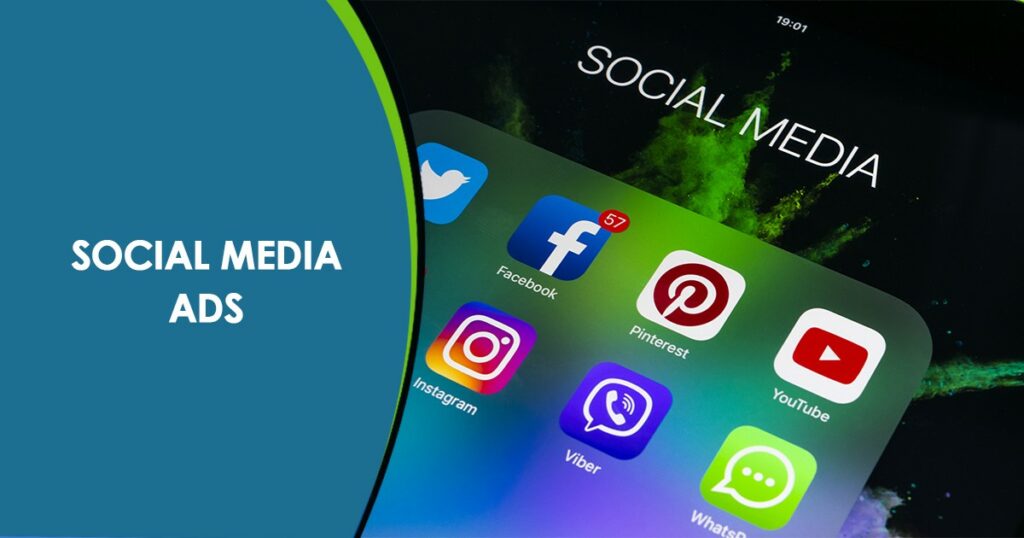 Shopify allows you to use a variety of tools to generate paid traffic. One of the most popular methods is to run ad campaigns on social media channels like Facebook, Instagram, and YouTube.
 By using these three major platforms, your ads reach a large audience of potential customers. Social media platforms are the gold mines of web traffic—and with Shopify, you can harness that power for more sales. 
 A note: Platforms like Facebook and YouTube can be expensive if you are not careful with how much you spend. We always recommend setting a fixed monthly budget for your ad campaigns (and sticking to it).  
With the right strategies, an ad campaign on Facebook, Instagram, or YouTube can reach a massive potential customer base. However, with great power comes great responsibility—it's important to carefully manage and monitor your ad campaigns so they don't blow through your budget.
Before you set up a campaign on any of these channels, it's essential to spend time researching and planning your target audience. You need to understand who you'll be targeting—their interests, location, demographic characteristics etc.—so that you can create content that resonates with them. Additionally, refine the messaging for each platform to make sure it's tailored for the specific user base on each one. For example, Instagram users tend to react well to visuals and videos, while YouTube viewers prefer instructional content such as tutorials and explainers.
It's also important to keep track of how successful each of your campaigns is in terms of clicks, impressions, cost per click (CPC), cost per lead (CPL), conversions etc. so that you can optimize them over time get more bang for your buck. This requires careful monitoring and continual refinement so that it's always running at peak efficiency. Finally, once you have set up your campaigns properly and are seeing positive results from them in terms of increased sales leads and conversions, don't forget to take some time to celebrate! After all of the hard work it took to get here, taking a step back every now and then will help keep you motivated as you continue working toward success with Shopify store marketing.
5. Market Your Products On Instagram and Lookbook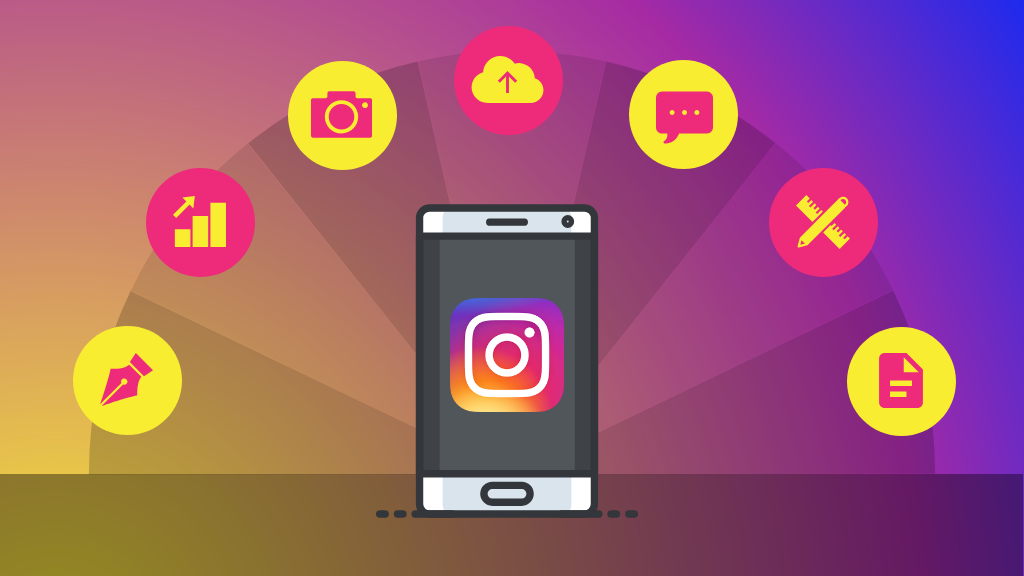 Shopify integrates beautifully with all major platforms, even allowing you to use "buy now" buttons to display your products on various apps. This can be a better method than other ads, because it gives potential customers a direct opportunity to purchase from your store without following external links. This can improve both your customer shopping experience and your sales numbers.
 Three popular and effective ways to market your products via social media channels include:
Send review samples to influencers

. Want to promote your brand identity and advertise your products to millions, for a small price? Try sending out review samples to influencers. Most influencers have a lot of viewers and followers, which is why most YouTube personalities and popular folk like

Kardashians prefer Shopify over other platforms

.

Send products out for reviews.

If you do not have a fan base it is never too late, you can send your products to be reviewed by various publications or other bloggers. This can help you make more sales, if the reviewer can share a positive review of your products. 

Paid reviews and sponsorships.

You can also pay influencers a small fee to check out your products, and in return highlight some of their great features. Additionally, you can arrange for sponsored posts promoting your products for fees or trades, too.
6. Leverage Referrals or Affiliate Marketing

Referral visitors are people that click through to your websites from a link they found via a third-party partner. This type of traffic comes to your site not through a basic search on Google, but through those referred links.
 This type of strategy is often referred to as affiliate marketing and usually involves a third-party taking over part of your marketing efforts, and doing the heavy lifting for you.
 Most affiliate partners are a business, organizations, or individuals that share a unique link to your website or online store with their website visitors, fans, or readers. This link helps to market your products. (For example Famous YouTube, TikTok, and Instagram personalities or influencers often review affiliate products for their audiences.) 
 If anyone makes a purchase using their unique affiliate link, you pay them a commission on each sale they help land. This is a good option for small businesses because you're not spending money without getting positive results. Additionally, affiliate marketing can be much cheaper than other marketing methods.
People also ask: How can I successfully monetize my website?
Conclusion: Unlock Your Shopify Store's Full Potential
We hope we have been able to highlight a few areas where you can make a few tweaks to allow you to get more customers. All in all, the success of your Shopify store starts with investing in the ability to create a killer website. Make sure you are investing and researching how you can improve the quality of content on your store, and focus heavily on reaching out and building up relationships. Invest time into making campaigns that target a wide range of demographics, or switch up when and where you post relevant info. Lastly, consider ranging out to potential influencers or affiliates that might be able to get your brand far with their following. All these steps will go a long way in ensuring your Shopify store gets more sales, traffic, and visibility for your small business!
And if you're ever feeling stuck or unsure about what more you can do for your Shopify store… don't forget: there is always help! Outsourcing your Shopify store to a Shopify development agency can be another great way to take your business to the next level. With their tailored solutions, personalized support, and expertise in Shopify-specific optimization, you are sure to get the competitive edge you need to grow your customer base.
At The Branding Agency, we offer premium Shopify development services – so feel free to contact us today and start working towards maximizing the potential of your business today!
 Be sure to also check out our library of helpful website monetization articles or reach out to us any time for a free consultation.