Over 800,000 vendors and merchants are running successful Shopify stores around the globe. But, not all of these e-commerce entrepreneurs find success. In fact, according to Shopify statistics, nine out of every 10 Shopify stores fail—with only 5-10% of business owners seeing success. This high failure rate tends to happen in the first five years of a business's inception.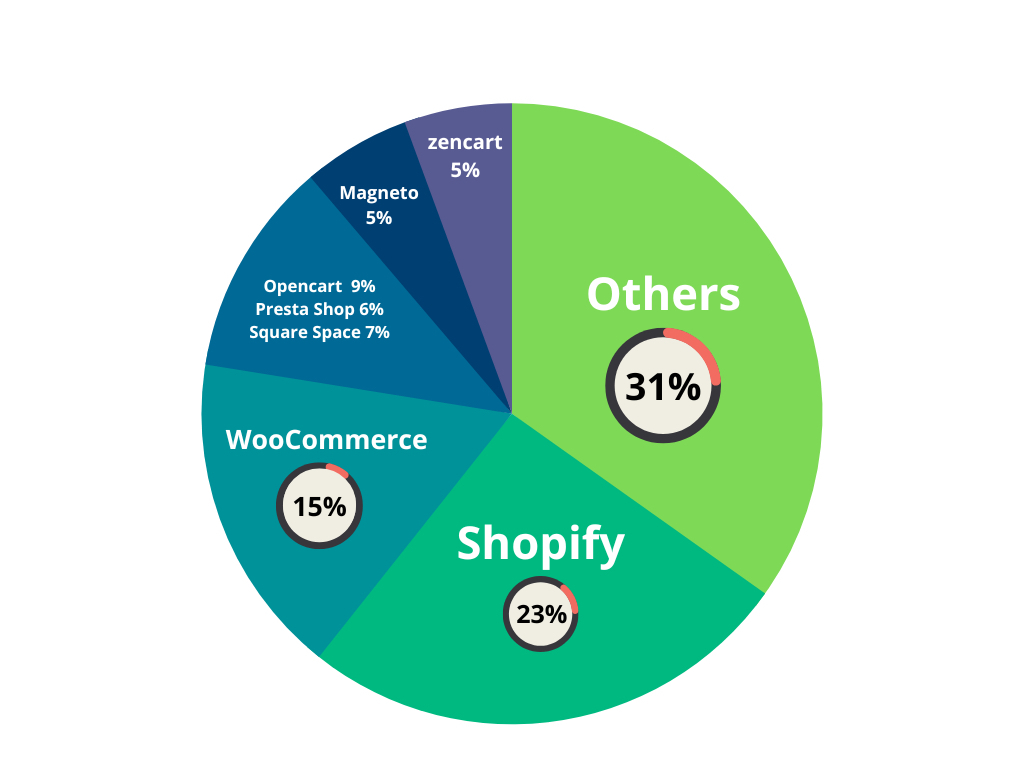 It's no surprise that Shopify store owners are battling to keep their e-commerce shops alive. In this highly competitive market, new Shopify store owners aren't competing just with other newbies—they're fighting against established, multimillion-dollar organizations, too.
Unveiling the Causes Behind Shopify Store Failures: Unraveling the How Often, Bad Customers, and Product Pitfalls
It's no secret that numerous Shopify store owners face significant challenges on their path to success. Those who emerge as triumphant sellers often possess the wisdom to steer clear of the same mistakes made by their competitors.
Shopify, boasting a remarkable 23% market share among all e-commerce stores, maintains a distinct position in the industry, surpassing its direct competitors like WooCommerce with relatively lower market shares. This unique status implies that while the failure rate may be high, the potential rewards are even higher.
As a fiercely competitive e-commerce platform, Shopify equips you with a robust toolkit and capabilities rival major e-commerce giants. Consistently outperforming other platforms, running a stable e-commerce store on Shopify offers unparalleled returns.
Considering the harsh reality that only one in 10 startups survive their initial ten years, exploring five key reasons behind the widespread failure of Shopify stores becomes crucial. By delving into these factors, we can gain insights into businesses' challenges in the Shopify ecosystem.
1. Insufficient Development and Planning: Many Shopify store failures can be attributed to inadequate development and planning. Launching a successful Shopify store requires careful attention to detail, from building a great store design to optimizing the store for mobile users and crafting a comprehensive content plan.
2. Inadequate Customer Service and Support: Failure to prioritize customer service and support can lead to poor customer experiences and, ultimately, the downfall of a Shopify store. Providing exceptional customer service, resolving issues promptly, and actively engaging with customers is crucial for success.
3. Flawed Marketing Strategies: Marketing plays a pivotal role in the success of any online store, and Shopify stores are no exception. Ineffective marketing approaches, such as neglecting social media channels or failing to optimize Google Shopping ads, can hinder the store's visibility, resulting in missed opportunities to attract potential customers.
4. Product and Supplier Selection: The choice of products and suppliers dramatically influences the success of a Shopify store. Failing to identify a profitable niche, sourcing reliable suppliers, or offering low-quality products can lead to dissatisfied customers and tarnish the store's reputation.
5. Inadequate Financial Management: Money can make or break a Shopify store. There needs to be more financial planning, mismanaged resources, or proper allocation of funds to ensure growth, grow marketing efforts, and ensure the business's overall success.
By understanding these common pitfalls and developing strategies to address them, aspiring entrepreneurs can increase their chances of building thriving Shopify stores. Learning from an industry expert like Steve Hutt, who has achieved remarkable success with Shopify, can provide valuable insights and guidance for aspiring entrepreneurs.
Bad customers, unappealing products, and poor user experience all contribute to the rate at which Shopify stores fail. Additionally, it's important to remember that despite careful planning, not all Shopify stores will succeed, and the percentage of those that fail may still be relatively high. However, understanding and addressing these common issues can help you avoid pitfalls and increase the likelihood of success for your Shopify store. As an entrepreneur looking to own a successful online store, take the time to evaluate and address these potential challenges before launching your store, as it could be the difference between your store's success or joining the ranks of Shopify store failure.
Why Shopify Stores Fail: The Importance of Selecting the Right Niche
Your choice of niche is one of the most important parts of running an e-commerce store. Every niche has a specific market share and requires unique customer needs. Understanding your niche can help you better identify and focus on the appropriate customer base. And, understanding your customers before you start selling is imperative to your Shopify store's success.
A major reason Shopify sellers fail is that they lack the patience and discipline to research their selected niche. Niche research is an important investment of time and money and essential to your Shopify store's long-term success. Choosing a trending niche and diving into it headfirst is not a smart decision, and will eventually lead to failure.
You should plan to spend time carefully selecting a niche that's right for you and one with a healthy audience. It is also important to consider a niche with low competition, so you have a good chance to grow and own a bigger piece. Most unsuccessful stores choose a highly competitive niche and get swept away by their bigger, more experienced competitors.
Zoho One – Sign up for a free trial
Examining the Frequency of Shopify Store Failures: Reason 2 – Poor Products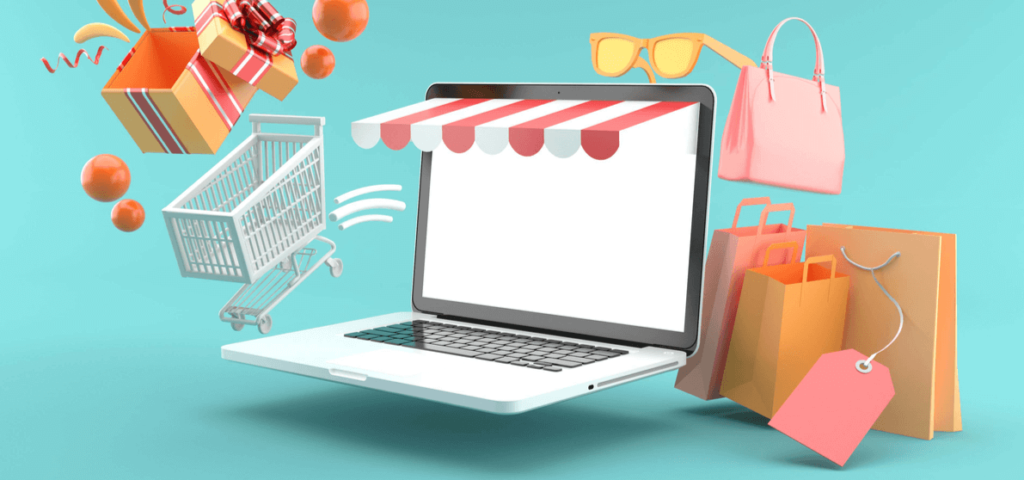 In the e-commerce world, survival of the fittest reigns supreme, and, if you sell products that no one wants to buy, you won't make it very far. Any customer making a purchase from your store is expecting to receive quality products delivered in a timely manner. If you're selling low-quality products or defective products, you'll no doubt lose customers and money. Take the time to research potential products thoroughly, ensuring that they meet a high standard of quality before making them available to your customers. As we previously mentioned, e-commerce is a highly competitive market. If you don't maintain quality standards, your business will ultimately fail.
Competition is another aspect that should be considered when examining the frequency of Shopify store failures. The e-commerce landscape is vast, and customers have a seemingly endless selection of businesses for their shopping needs. When faced with fierce competition, you need products that stand out and set your store apart. If your store offers poor-quality products that are easily found elsewhere, there needs to be more incentive for customers to support your business. This lack of differentiation puts you at a greater risk of failure.
With good products come good reviews. And, customer loyalty and word-of-mouth recommendations can be a big business booster for you, helping you to expand your reach and boost your growth rate. But you must earn those good reviews by supplying consistent, top-quality products and services.
Niche research and a customer-centric attitude can help you gauge the needs of your clients, so you can deliver relevant quality products and build those good reviews. With unique, top-shell products, you'll build stronger relationships with your customers, gain their trust, and keep them wanting more and more of your products.  
Analyzing Shopify Store Failures: The Impact of Low-Quality Shop Interfaces, Content, and Design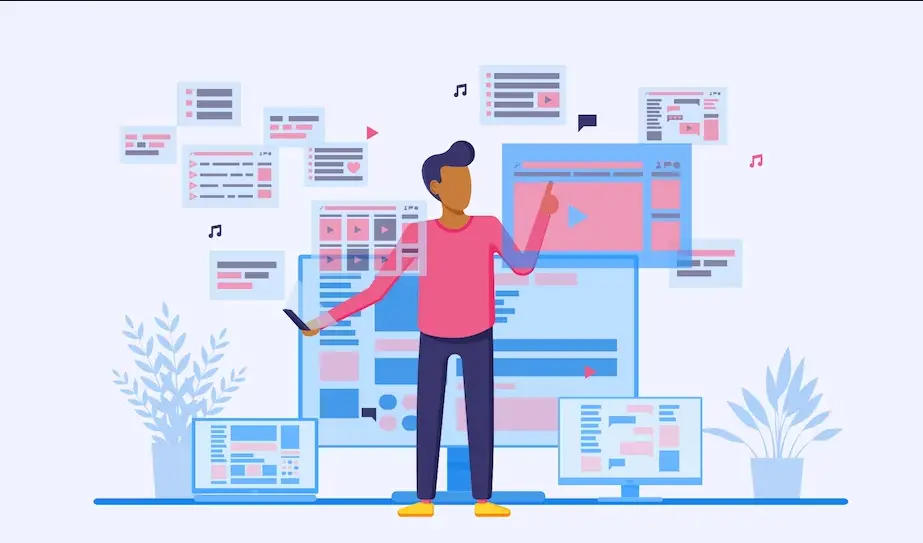 Successful e-commerce is all about good presentation, and a low-quality shop will often drag you down. UI/UX (User Interface and User Experience) design is a key part of putting your best face forward and ensuring your website and the online store look great and work well. Low-quality shop interfaces, content, and design are some of the leading factors contributing to the loss of these e-commerce businesses.
Whether lacking a clear brand identity or a poorly executed theme, a subpar design can make it difficult for customers to navigate a site and ultimately find what they want. This lack of user-friendliness can quickly lead to lost sales and abandoned carts as customers opt to shop elsewhere. Moreover, a poorly designed site can make it difficult for your e-commerce business to build trust with potential customers, meaning they might feel uncomfortable purchasing from your store.
Another factor contributing to many Shopify stores' failure is the low-quality content they often feature. Whether it's poorly written product descriptions that need to accurately convey the benefits of your products or a lack of engaging visuals that showcase your offerings, subpar content can significantly diminish the effectiveness of your e-commerce website. Mismatched fonts, spelling mistakes, low-quality images, and plagiarized or inaccurate item descriptions are prime culprits responsible for online business failure. Mistakes like these make your website look unprofessional and scare potential customers away. Lots of errors are often an indicator of an impostor site or fraudulent store, too, and can deeply impair your sales and marketing efforts.
With access to countless e-commerce options, online shoppers are becoming increasingly discerning in their browsing and purchasing habits, making it all the more important for your content to stand out. Furthermore, poor content can also negatively impact your e-commerce store's search engine optimization (SEO), making it more difficult for potential customers to discover your brand organically through search engines like Google.
For many new Shopify store owners, it's a common mistake to initially forgo improving customer experience. The rationale is that it's better to first achieve profitability and then invest in a better UI/UX. However, this backfires almost immediately—because you can't achieve profitability if users aren't able to effectively visit or use your site. 
Additionally, it's important to ensure your Shopify store is accessible on multiple digital devices and looks good on each screen. Investing in a Shopify mobile application, or making your website accessible on different screen sizes, will maximize your sale opportunities and give users a chance to shop whenever and wherever they like.
Shopify's nine free store themes ensure that no matter where customers are finding you, your site is attractive and easy to use. Many online business owners gravitate towards Shopify's premium selection of specialty designs, added features, and customizable options. (Shopify's theme store has more than 75 decoration themes starting at $180 and over 1,500 premium Shopify themes, starting as low as $17.)
Examining Shopify Store Failures: The Role of Bad Customer Service
 
With low customer loyalty, it's difficult for any Shopify store to survive for more than a few months. Building customer loyalty through solid customer service ensures your clients have a great experience every time they visit and shop at your store. Unsatisfied customers will leave bad reviews, and poor reviews are a leading cause of decreased sales and business failure.  
Good customer service attracts new customers, too. A good first step for establishing stellar customer service can be as simple as providing an FAQ page. This can help customers better understand your products. 
Deploying 24/7 customer support through apps can be another cost-effective way to gain more revenue. (Shopify offers a collection of apps to help you deal with just about any customer issue. Everything from managing and processing refunds to dedicated customer service.)
A key part of the customer experience is dealing with returns, refunds, and disputes. It's a good idea to offer customers a fair return policy, just in case the product is damaged prior to or during delivery. Stores like Amazon will send customers free replacement products when damages occur. This has drastically improved their customer loyalty, and as a result, Amazon clients feel secure making a purchase, knowing they have the protection of a solid return and refund policy.
Why Shopify Stores Fail: The Frequency of Failure Due to an Unclear Marketing Strategy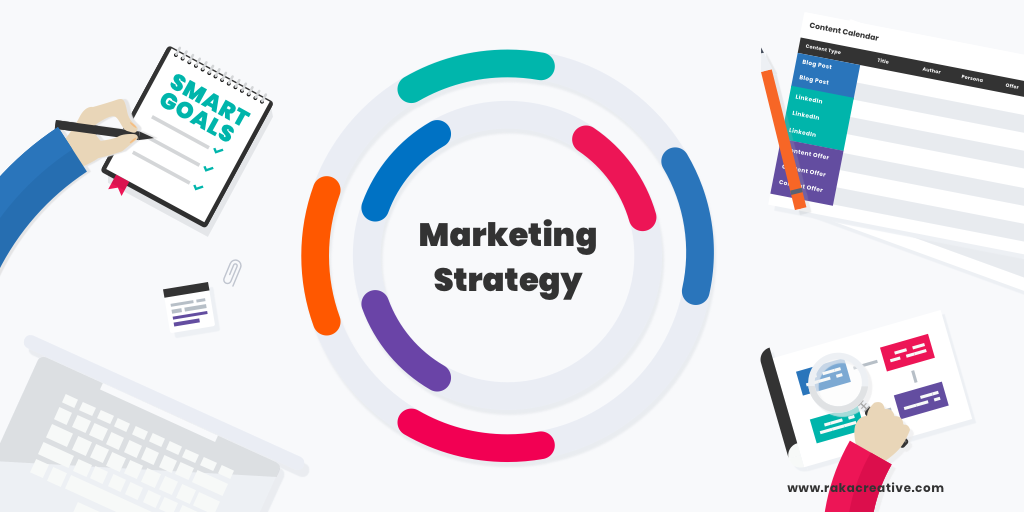 An effective marketing strategy is essential for driving sales and growth when running a successful Shopify store. However, many store owners need to pay more attention to the importance of marketing. As a result, many Shopify stores fail. In fact, according to some research, as much as 80% of e-commerce businesses fail within their first two years. One of the main reasons for this high failure rate is the need for a clear and well-implemented marketing strategy.
Marketing is the backbone of any successful e-commerce store, and Shopify is no exception. It encompasses various activities, from search engine optimization and social media marketing to email and content marketing. A comprehensive marketing strategy can help Shopify store owners attract the correct customer type and drive sales. However, many businesses make the mistake of skipping marketing and focusing entirely on their products and website design. A lackluster marketing strategy often results in a poorly performing online store needing help to generate sales and grow its customer base.
One of Shopify store owners' most common marketing mistakes is focusing on the wrong marketing channels. Many marketing channels are available for e-commerce businesses, and it can be tempting to choose the ones that deliver the most impressions or clicks. However, this can be a flawed strategy, as some channels may need to lead to conversions or sales. To succeed, Shopify store owners need to select the marketing channels that are most effective for their specific business and target audience.
Another critical aspect of marketing that needs to be more noticed or executed by Shopify store owners is content marketing. Creating high-quality, informative, and engaging content is essential for attracting customers and encouraging them to purchase. However, many Shopify stores must catch up, resulting in a weak online presence and a lack of consumer trust in their brand.
A poorly executed marketing strategy also harms customer acquisition. Marketing efforts that are not targeted or do not resonate with the intended audience can result in wasted resources and low conversion rates. This, in turn, can lead to financial instability and, ultimately, failure for the Shopify store in question.
The frequency of failure for Shopify stores is high due to the often-overlooked importance of a clear marketing strategy. By focusing on the proper marketing channels, creating informative and engaging content, and targeting the correct audience, store owners can significantly increase their chances of success on the platform. Those not investing time and resources into marketing are setting themselves up for failure in a highly competitive e-commerce landscape. By paying attention to marketing, Shopify store owners can improve their chances of success and create a thriving and profitable online store.
Reason 6: The Frequency of Shopify Store Failures due to Choosing a Bad Drop Shipping Service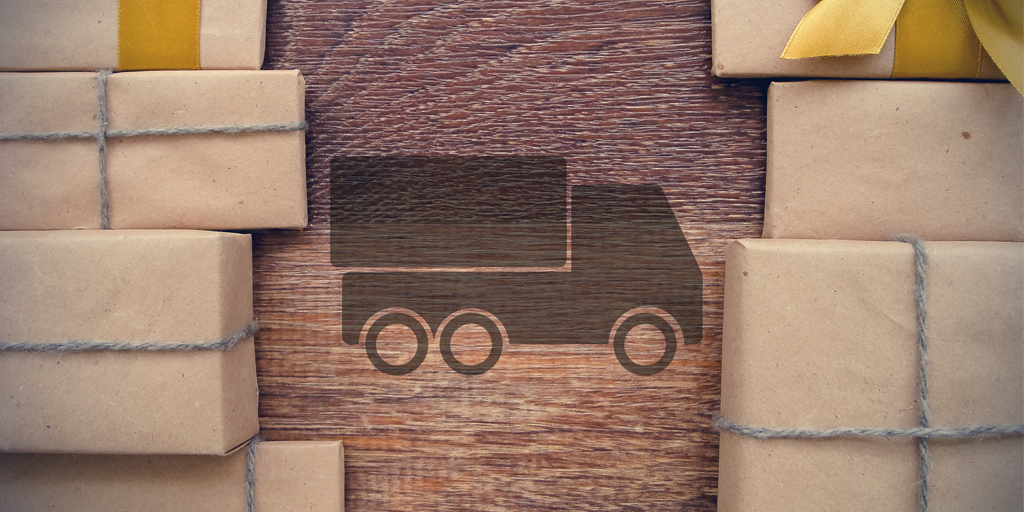 One factor that can make or break your online business is the quality of your drop shipping service. You can have the best products, a fantastic marketing strategy, and a stunning store interface, but if your chosen drop shipping service needs to be better, your store is still at risk for failure. Let's look into the frequency of Shopify store failures due to choosing a lousy drop shipping service and provide some tips on making the right choice.
There are several reasons why selecting a poor drop shipping service can lead to Shopify store failure. One major issue is shipping delays – if your customers have to wait an excessive amount of time for their products, they're likely to become frustrated and leave negative reviews. Shipping costs can also play a significant role in making or breaking a Shopify store. If your drop shipping service charges high shipping fees, you might have to pass those on to customers, leading to fewer sales and a less successful online store.
Another factor that can contribute to Shopify store failure is the drop shipping app you choose to use. Several apps are available, but not all are created equal. If your desired app is challenging to navigate, unresponsive, or riddled with bugs and errors, you and your customers will likely become frustrated. Furthermore, a faulty app can lead to inventory errors, resulting in out-of-stock products and unsatisfied customers. To avoid this pitfall, research and test different dropshipping apps to determine the best fit for your store.
Beyond the app itself, partnering with unreliable suppliers can be a significant factor in Shopify store failure. If your store's suppliers have a history of low-quality products, long shipping times, or terrible communication, these issues may eventually drive customers away. To combat this issue, make sure to vet your suppliers thoroughly. Utilize social media, online forums, and other resources to gather feedback and reviews from others who have worked with them. Remember that the success of your store relies on the quality and reliability of your suppliers, so it's crucial to be diligent in your research.
A poorly optimized Google Shopping campaign can also factor in Shopify store failure. A well-executed Google Shopping campaign can drive traffic and sales to your store, but setting up a profitable campaign can be challenging if you need to become more familiar with the platform. Many Shopify store owners turn to an experienced Google Shopping management service to help them optimize their campaigns and maximize their return on investment. However, when choosing a Google Shopping service, it's essential to research and select a reputable one with proven results.
The frequency of Shopify store failures due to choosing a lousy drop shipping service should serve as a cautionary tale for online store owners. You can significantly increase your chances of running a successful and profitable Shopify store by vetting your suppliers, making intelligent choices regarding shipping and costs, selecting a high-quality and responsive drop shipping app, and optimizing your Google Shopping campaigns.
Unlocking the Secrets: Transforming Shopify Store Failures into Successful Ventures

Let's imagine that you've been able to conquer these e-commerce sins, would that be enough to lead you to glory and success? As we mentioned before, not committing these five common mistakes will help to ensure your business survives. However, it takes more than that to become successful.
Recent studies conducted and published by Shopify have observed that most prosperous and long-running stores have also optimized the experience for their customer's benefit. 
Most successful stores have a good returns policy in place. However, it doesn't necessarily mean you should accept all returns. 
Instead, you should have a clear and concise return policy outlined on your website. House the overview in a prominent spot, like on your About Us page or in your FAQ, and make the content easy to find. That way customers can see what your policy is before making any purchase decisions. This will ultimately help minimize disputes, and you'll end up retaining more customers. You should also offer free returns or replacements of defective items, this will help build more trust for your brand.
The Shopify app store can help, too. A perk of using it is you get to choose from a variety of helpful apps to automate different actions in your store. For example, you can create and send automated emails containing offers for customers based on their purchase history.
Automated emails can also be sent out whenever a customer adds something to their cart and doesn't make the purchase. This can help you maximize sales conversions without spending a lot. You can also set up product upsells, and add-ons to be automatically offered to your customers, as well as provide a first-time signup discount. Doing this leads to your consumers spending more money while they are in your store, helping you achieve more sales.
Final Thoughts: Unveiling the Frequency of Shopify Store Missteps and the Importance of Customer Satisfaction
This article helped point out some of the mistakes most Shopify store owners make, how to avoid them, and ways to overcome and ensure your Shopify store finds success.
By understanding these pitfalls, you can proactively avoid them and take the necessary steps to ensure the success of your own Shopify store. Paying attention to factors such as bad customer service, lack of marketing strategies, inadequate product selection, poor mobile optimization, and subpar shipping and delivery is crucial. By addressing these areas, you can build a great store that attracts customers, increases order rates, and establishes a strong brand presence.
Remember to focus on social media marketing, effective advertising campaigns like Google Shopping and shopping ads, and providing exceptional customer service.
Drawing inspiration from successful Shopify store owners, who have harnessed the power of Shopify's platform to build profitable businesses, can offer valuable insights and guidance. With proper planning, quality content creation, and a well-defined niche, you can establish a thriving online store that resonates with your target audience and generates substantial revenue.
To learn more about Shopify, read our other blogs: "How Much Does an Average Shopify Store Make?" and "What Percentage of Shopify Stores Are Successful?"