If you've been researching e-commerce platforms, you've likely stumbled across WooCommerce. A WordPress plugin that boasts lots of options for your web store or website, WooCommerce is an easy-to-use solution for many online shop owners. Although it's simple to set up, there are a few pros and cons you'll need to be aware of, before deciding if WooCommerce is right for you and your website.
If you already have a WordPress website or don't mind converting platforms, WooCommerce is indeed a great option (and not difficult to use). WooCommerce can be installed as a plugin on any WordPress installation or website and is a simple standalone, e-commerce plugin. It puts no restrictions on how you run your business, it's an open-source content management system (CMS), and its very flexible to use.
How Difficult Is It To Set Up?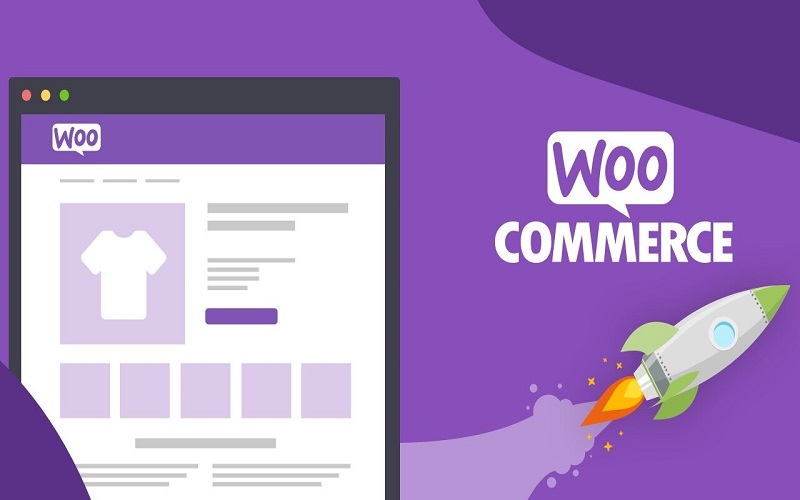 If you'd like to take setup WooCommerce yourself, this article will walk you through the steps you need to take. The good news is, it's very easy to do.
Rank Math – Best Free WordPress SEO Tools in 2022
All you need to do is download WooCommerce, and fill in some required information related to products, shipping, and payments. After you've added your products, you can start selling with WooCommerce. (Set up is simple, especially with our helpful guides.) 
Setting Up WordPress
You may think using WordPress isn't the simplest process, but that's not the case. Getting ready to use WordPress on your website (and then onboard and expand to WooCommerce) isn't difficult, but you'll need to first build a WordPress website. 
Luckily, WordPress is very easy to set up as your website. There are tons of theme and design options and functionality resources, guides, tools, and tutorials available online to help support your learning. We're happy to report that it should be easy to find one that can help address your online store needs.
Regarding set-up time and complexity: It depends on if you prefer to build a site yourself, or if you want to hire a WordPress developer. The latter can be done rather cheaply, is pretty popular among business owners, and can help you sidestep the sometimes complex nature of building your initial website or store and doing that important foundational work.
Selecting a Hosting Provider
When it comes to selecting a hosting provider, you've got lots of options. Some companies even offer WordPress pre-installation, WooCommerce setup, and additional e-commerce features at a reasonable cost.
Installing WordPress
You can easily install WordPress by going to their website and downloading the setup file. Then you can either create a website manually or follow this great one-click installation guide by HostGator.
Is WordPress easier to use and install? That depends a bit on your WordPress site needs. But generally, the learning curve for installing WordPress manually is a little complicated (especially if you also intend to install WooCommerce). It will require more experience and isn't recommended if you've not previously coded or worked with a database.
After you create your WordPress site, upload WordPress to your hosting account and create a MySQL database to handle your website data. Finally, configure your wp-config in PHP and run the installation.
Discover the secret to making money with a free WordPress blog.
Setting up WooCommerce
You can set up WooCommerce on a WordPress website in the following eight easy steps: 
Step 1:

Create a free account on WooCommerce using your WordPress credentials.

 
Step 2:

Click the "Plugins" menu and select the "Add New" button. 

Step 3:

Navigate the list and find "WooCommerce". 

Step 4:

Select "Install" on "WooCommerce".

Step 5:

Select "Activate" to turn it on for your website.

Step 6:

Proceed with the

Setup Wizard

.


Step 7.

Search the WooCommerce plugin within your website to make sure everything is installed correctly. 

Step 8:

Finally, polish up your website with a theme for your shop. WooCommerce can work with a variety of themes, you are provided a default theme during your plugin setup if you choose to use the Wizard. However, if you prefer another theme you can be free to do so or even create your theme to match your needs.
Learn more about how long it takes to set up WooCommerce.
WooCommerce vs. Shopify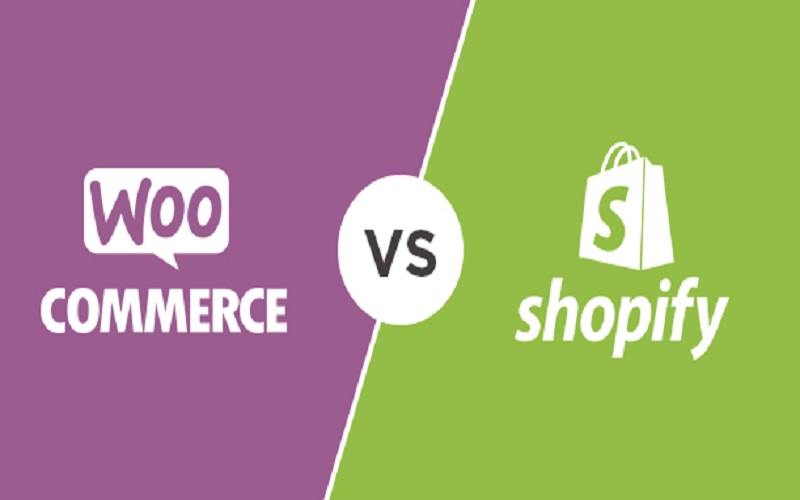 WooCommerce and Shopify both provide the ability to create an e-commerce website or store. However, their website tool options and functionalities aren't the same. Let's look at a few key differences between these two powerhouse platforms and how they can positively impact and benefit your website.

Which One Is Better?
People often compare Shopify with WooCommerce; but there are several differences between the two platforms, and trying to compare the two is more like trying to compare apples and oranges. 
WooCommerce addresses some needs better than Shopify, but that doesn't necessarily mean WooCommerce is any better for you and your business.

Shopify is a good choice if you:
require 24/7 tech support when it comes to things like your web hosting and server needs.

need an operational e-commerce store setup quickly—and you don't want to pay developers to build one for you.

want to customize your themes and deploy them yourself. 
But, WooCommerce might be a better choice if you:
want lots of personalization and adaptability with your website design.

need to create a bigger store, and you may want to sell in many different countries.

want no-cost options that offer a rewarding web-development experience.

want to take control of your web hosting, servers, databases, and more. 

like to maintain lots of control over your website.
Is Shopify or WooCommerce Better for SEO?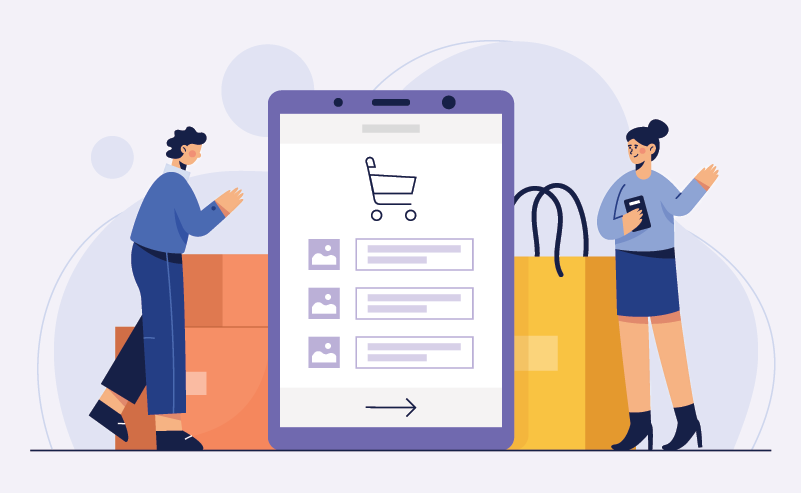 All websites need strong SEO compatibility to stay in business. Shopify and WooCommerce are very robust platforms and equally good at attracting customers with their e-commerce SEO toolkits.
SEO helps your online business be more discoverable. Good SEO helps your site appear higher in search results pages (SERPs), so potential customers find you easily. Good SEO will help you get more traffic, sell more products (and sell faster), and ultimately boost your revenue. 
WooCommerce
WordPress is a powerful and popular platform due to its specialized SEO plugins that boost site ranking. WooCommerce is compatible with all modern SEO standards, and even the plugin uses SEO-optimized code.
You can install plugins like WooCommerce's Yoast SEO tool on your WordPress website, allowing you to get an edge over your competition. Yoast automatically suggests things you can do to help make your product or webpage get better SEO. 
Shopify
Shopify features its SEO plugins and tools to help you optimize your site for better discoverability. However, there aren't as many options, control, or power compared to WooCommerce's Yoast.
Can I Use Both Shopify and WooCommerce?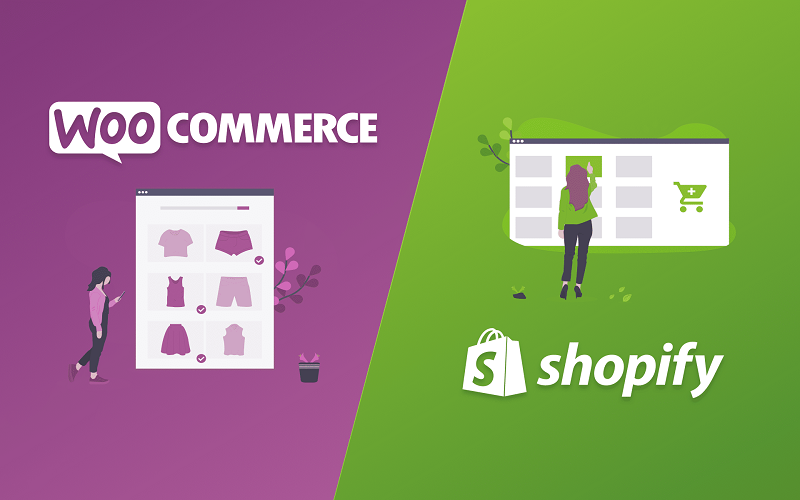 Shopify and WooCommerce are both great e-commerce platforms, but you can't use both of them at the same time. However, there are some things you can do to easily move your website from one platform to the other. 
Shopify offers a connector for WooCommerce that lets users migrate their existing Shopify store to a WooCommerce store. It also easily imports product details, image URLs, and customer data from the Shopify store. 
This allows online shop owners the ability to scale their business by integrating Shopify with WooCommerce—and start selling products on a global scale without issues.
Unfortunately, there is no way to migrate a WordPress website to Shopify. 
What Are the Advantages of WooCommerce over Shopify?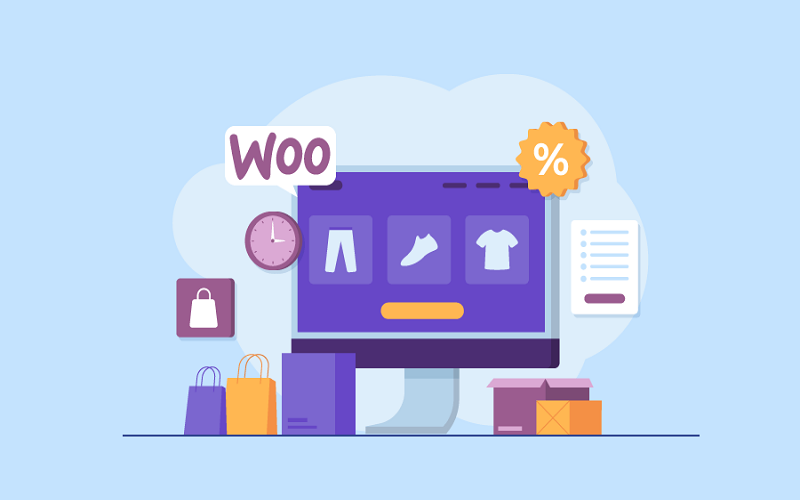 Even though both platforms are considered the cream of the crop, when it comes to e-commerce stores—WooCommerce holds a clear edge over Shopify. 
Price: Shopify charges $29 a month for their Premium plans, while WooCommerce is free. 
Personalization: WooCommerce's customization options are limitless. You can choose any design or functionality you like, which allows you to build a website that aligns directly with your brand identity. 
Data and design: WooCommerce has tons of free themes to choose from—plus the ability to create your own. You can change your store's metadata, and the tools available are good for search engine optimization. 
Analytics and metrics: You also get pre-installed ratings and a review system for your products. WooCommerce has additional metrics, analytics, and other useful data like reports to help keep your business organized and running well.
Where Can I Find More Resources and Answers to My Questions?
WooCommerce isn't just simple to use, it's easy to set up, too. If, after reading this guide, you find the process challenging—there's always help right around the corner. WooCommerce's open-source platform means there are tons of free online guides and forums you can access for help and how-tos. 
Plus, our library of resources can help, too. Be sure to bookmark our blogs or reach out directly with questions.