E-commerce store owners have lots of opportunities to make money online using Shopify. In fact, in certain instances, you don't even need to sell anything! Some affiliate and sponsorship programs allow users to make money by simply supplying referrals for a commission. Between selling products and services, and creating successful referrals from your shop to Shopify's platform, there's a lot of potential to make good money.
For savvy sellers with a unique product or niche, good marketing strategies, and knowledge of alternative revenue-making opportunities (like affiliate programs), there's a lot of opportunity to grow your online business effectively and quickly with Shopify.  
This is just one of the many reasons why Shopify has become so popular and is operating in over 90 countries worldwide. As the fourth biggest e-commerce platform on the planet, Shopify recently celebrated a record 90% growth rate, reaching nearly 1.75 million operational stores across the globe. 

Let's take a look at how you can leverage Shopify to cash in and grow your own business.
Discover Effective Ways to Make Money with Shopify: Exploring Revenue-Generating Ideas and Strategies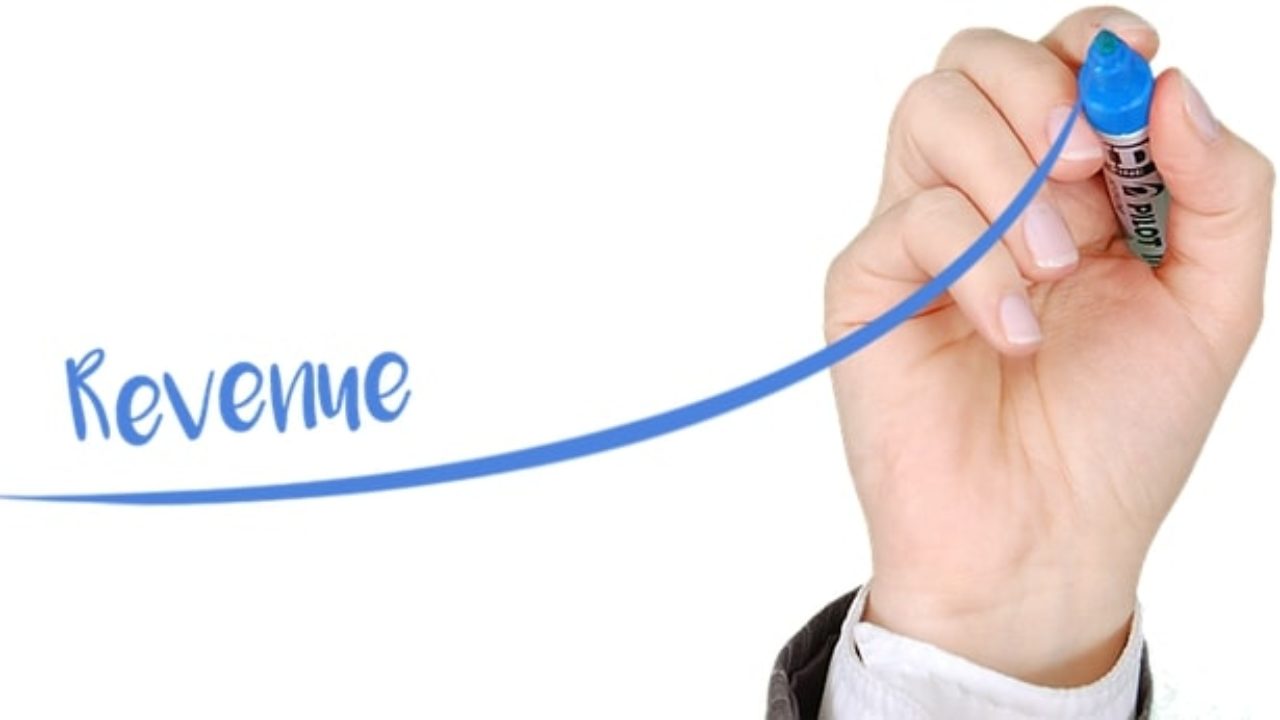 Shopify is a powerful platform that offers immense potential for small business owners looking to start a new money-making venture. However, while many entrepreneurs find success on Shopify, there are some tricks of the trade to be aware of. With only 5% of Shopify stores achieving significant success, it's important to familiarize yourself with the secrets to making money with this platform.
High Shopify failure rates can often be attributed to a lack of knowledge about the available options and strategies. To help you build greater success with your Shopify store, let's delve into some common questions and provide answers that can guide you along the way.
1. How to Start Making Money with Shopify:
If you're new to Shopify, getting started can seem daunting. However, the process is straightforward. First, identify a niche market or a unique product that you're passionate about. Conduct thorough market research to ensure there's demand for your offering. Next, sign up for a Shopify account and choose a suitable plan that meets your requirements. From there, you can customize your store, add products, and launch your business to the online world.
2. Choosing the Best Ways to Make Money:
Shopify offers various avenues for generating revenue. Some popular options include:
a. Selling Physical Products:
Utilize the Shopify platform to sell physical goods. Whether you create your own products or source them from suppliers, Shopify provides a seamless platform for showcasing and selling your inventory.
b. Dropshipping:
Explore the world of dropshipping, where you can sell products without holding inventory. With Shopify's integration capabilities, you can easily connect with suppliers and automate order fulfillment.
c. Digital Products:
If you possess specialized knowledge or creative skills, consider selling digital products like e-books, online courses, or graphic designs. These products have low overhead costs and can be highly profitable.
d. Affiliate Marketing:
Leverage Shopify's affiliate program to earn commissions by promoting other companies products. This allows you to generate income without the need to handle inventory or customer service.
3. Essential Shopify Apps and Tools:
Shopify offers a wide range of apps and tools to enhance your store's functionality and streamline operations. Some essential ones include:
a. Oberlo:
Simplifies the process of sourcing and importing products for your dropshipping store.
b. Klaviyo:
Enables advanced email marketing automation and segmentation to drive sales.
c. Bold Upsell:
Increases average order value by suggesting additional products to customers during the checkout process.
d. Yotpo:
Helps you collect and display customer reviews, boosting trust and credibility.
4. Financial Considerations and Taxes:
When running a Shopify store, it's important to understand the financial aspects and tax obligations. Keep track of your revenue, expenses, and profits using accounting software or Shopify's built-in reports. Familiarize yourself with sales tax requirements and consider consulting with a tax professional to ensure compliance.
By following these strategies and implementing effective marketing techniques, you can significantly increase your chances of building a successful Shopify store. Remember, making money with Shopify requires effort, persistence, and continuous learning. Stay proactive, adapt to market demands, and always strive to provide exceptional products and customer service. With the right approach, Shopify can be a lucrative platform for your online business venture.
Discover the Best Ways to Make Money with Shopify: Essential Tips Before Opening Your Store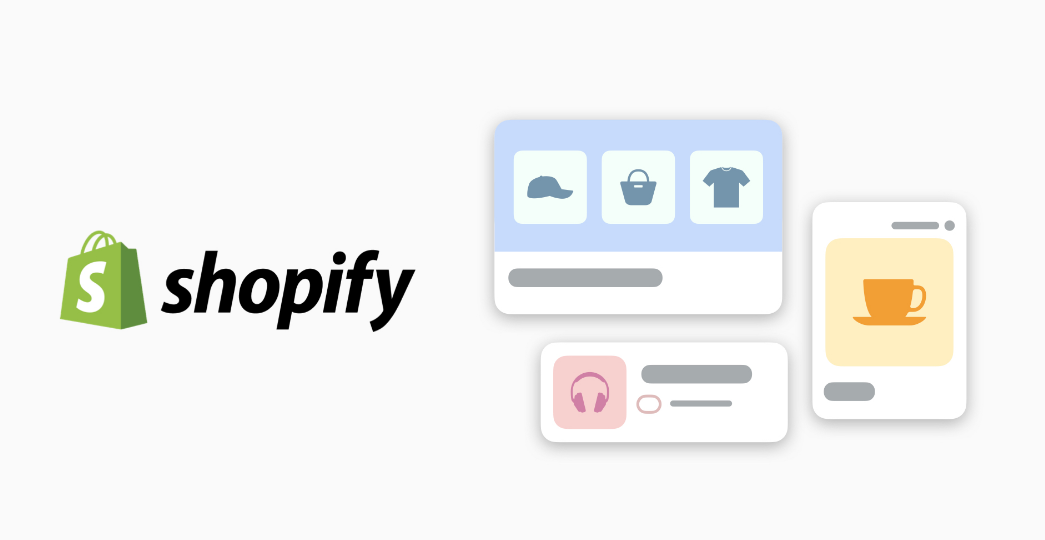 Before building a Shopify store, do your homework. It is a good idea to map out your business plan. Identify your goals, your product niche, your target demographic, and any immediate obstacles you'll need to account for. With these basics in hand, you'll be better positioned for the next steps. To help you get started, consider the following tips—before you start building your Shopify store:
1. Look into the Shopify store builder (a good tool to help you grow your business ideas, before finalizing anything).
When starting your Shopify journey, familiarize yourself with the platform's store builder. This powerful tool can assist you in shaping and refining your business ideas. Take advantage of its features to explore various store designs, layouts, and functionalities. Experiment with different themes and templates to find the perfect fit for your brand. This will save you time and effort in the long run and ensure your store is optimized for success.
2. Perform thorough market research before investing any cash.
Market research is crucial before launching any business, and the same applies to your Shopify store. Understand your target market, competition, and current trends. Analyze consumer behavior and preferences to identify gaps in the market that you can fill. By gaining a deep understanding of your audience and the market landscape, you'll be able to tailor your products, marketing strategies, and pricing to maximize your chances of success.
3. Find a niche that is suitable for your business, perform client research to understand your target e-commerce audience, and cater to their unique needs.
Choosing the right niche is essential for a successful Shopify store. Look for a niche that aligns with your passion, expertise, and market demand. Conduct thorough client research to understand your target audience's preferences, pain points, and purchasing behavior. By catering to their unique needs, you can differentiate yourself from competitors and attract loyal customers who resonate with your brand.
4. Explore setting up a campaign or marketing strategy for the first year of your business.
Creating a comprehensive marketing strategy is crucial for driving traffic, generating sales, and increasing brand awareness. Consider various marketing channels such as social media, email marketing, content marketing, influencer collaborations, and paid advertising. Craft a strategic plan that outlines your goals, target audience, key messaging, and promotional activities. This will provide a roadmap for your marketing efforts and help you make informed decisions to grow your business.
5. Explore different digital channels to help you create, market, and promote your brand.
Building a successful Shopify store requires leveraging various digital channels to expand your reach and attract customers. Social media platforms like Facebook, Instagram, and Pinterest can be powerful marketing tools to showcase your products and engage with your audience. Consider investing in search engine optimization (SEO) to improve your website's visibility in search engine results. Additionally, explore email marketing to nurture customer relationships and drive repeat purchases.
6. Experiment with different SEO tactics to help you figure out what works best.
Search engine optimization is crucial for driving organic traffic to your Shopify store. Experiment with different SEO tactics such as keyword research, on-page optimization, link building, and content marketing. Monitor your website's performance using analytical tools to identify which strategies yield the best results. By continuously refining your SEO approach, you can increase your visibility in search engine rankings and attract a steady stream of targeted traffic.
7. Create your own content streams, start a blog, or launch a YouTube channel in your niche. This can also be helpful in boosting your website traffic.
Content creation plays a significant role in establishing your brand's authority and attracting an audience. Start a blog or launch a YouTube channel centered around your niche. Share valuable and informative content that resonates with your target audience. This will not only help you build credibility but also
drive traffic to your Shopify store. Incorporate links to your products within your content to encourage conversions.
8. Research and teach yourself how to use tools (like analytic trackers) to better understand your website (with Shopify, there are simple tools to help you do this).
Understanding your website's performance is crucial for making data-driven decisions. Shopify provides various built-in analytics and tracking tools to help you gain insights into your store's traffic, conversion rates, and customer behavior. Take the time to familiarize yourself with these tools and learn how to interpret the data they provide. This knowledge will empower you to optimize your store's performance, identify areas for improvement, and make informed business decisions.
9. Decide on the shipping and payment methods you'll be using and do a test run to better gauge the quality and reliability of your shipping.
Efficient shipping and seamless payment processes are essential for customer satisfaction. Research and select reliable shipping partners that offer competitive rates and timely delivery. Integrate trusted payment gateways that support various credit cards and ensure a secure checkout experience. Before launching your store, conduct a test run to assess the shipping process and identify any areas that may require improvement. This will help you deliver a smooth and reliable experience to your customers.
10. Make sure your website is fully Google Search compliant.
Use Google's design specifications to help ensure your site is optimized correctly. (Most Shopify stores are Google Search Engine compliant. How you design your store will impact your SEO.)
Optimizing your Shopify store for search engines is crucial for increasing your online visibility. Familiarize yourself with Google's design specifications and ensure your website meets their guidelines. Pay attention to factors like site speed, mobile responsiveness, meta tags, and structured data. By aligning your store with these best practices, you can enhance your SEO efforts and improve your chances of ranking higher in search engine results.
11. Carefully create and edit your store content.
Watch for grammatical and spelling errors and only post content original to you and your site (no plagiarized or previously published pieces).
When creating content for your Shopify store, attention to detail is essential. Craft compelling product descriptions, engaging blog posts, and persuasive marketing copy. Ensure your content is free of grammatical and spelling errors, as these can undermine your professionalism. Additionally, avoid using plagiarized or previously published pieces. Original and unique content not only helps with search engine optimization but also builds trust and credibility with your audience.
12. Aim to build a cohesive look and feel for your site and select images and designs that reflect your niche and style.
Your Shopify store's visual appeal plays a significant role in attracting and retaining customers. Aim to create a cohesive look and feel that aligns with your brand and niche. Select high-quality images and designs that reflect your unique style and resonate with your target audience. Use consistent branding elements such as colors, fonts, and logo placement across your store to create a memorable and professional impression.
Exploring Profitable Ideas: Discover the Various Ways to Make Money with Shopify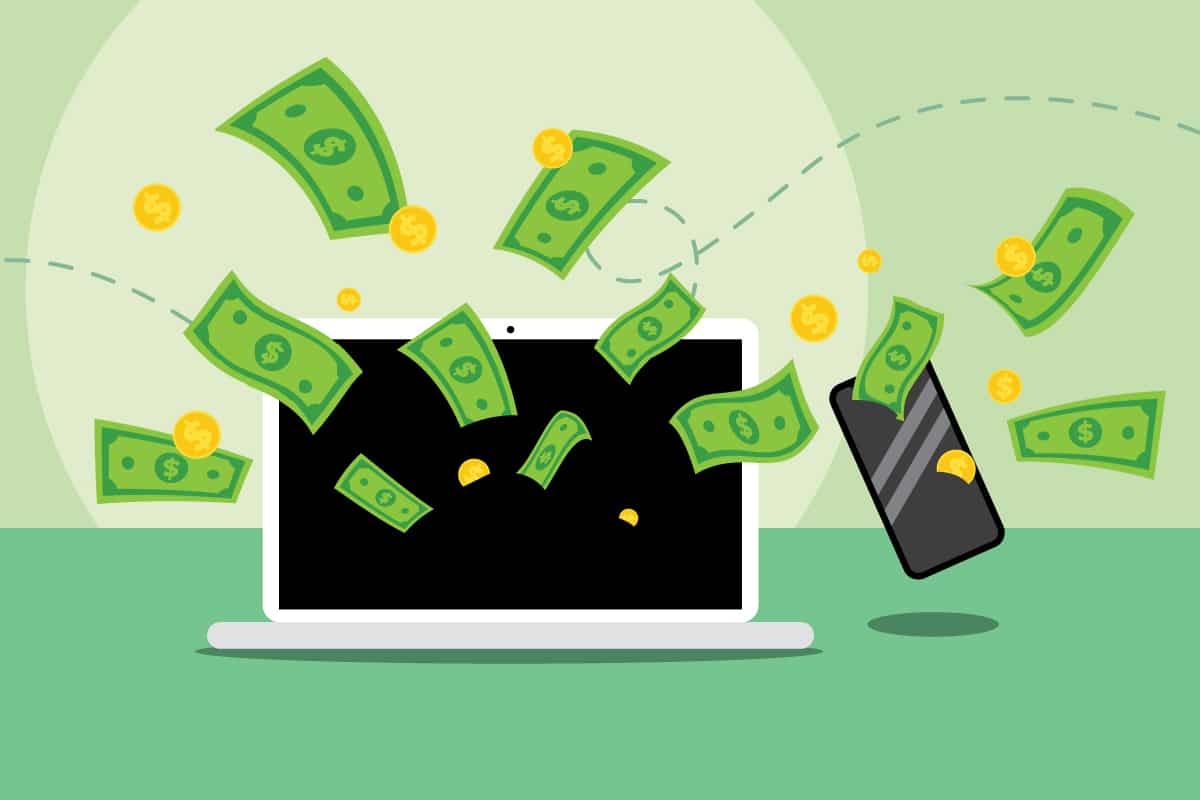 There are numerous opportunities to make money using Shopify, we will delve into some of the best ways to do so. Whether you're an aspiring entrepreneur or an established business owner looking to expand your online presence, Shopify offers a versatile platform to help you achieve your financial goals. Let's explore the different methods you can employ to make money with Shopify:
1. Starting an e-commerce store:
One of the most popular ways to generate income on Shopify is by launching your own e-commerce store. With its user-friendly interface and extensive range of themes and templates, Shopify makes it easy for anyone to create a professional online store. You can sell physical products, and digital downloads, or even offer services directly from your store.
2. Offering dropship products for other businesses:
Dropshipping is a popular business model where you act as a middleman between suppliers and customers. Shopify integrates seamlessly with numerous dropshipping apps and platforms, allowing you to set up a dropshipping store without the need to handle inventory or shipping logistics. You can source products from reliable suppliers and earn a profit on each sale.
3. Becoming a Shopify affiliate:
If you're passionate about Shopify and its capabilities, you can join the Shopify affiliate program and earn commissions by referring new customers to the platform. As an affiliate, you'll receive a unique referral link that you can promote through various channels such as your website, blog, or social media. Each time someone signs up for a paid Shopify plan through your referral link, you'll earn a commission.
4. Selling niche products:
Shopify enables you to target specific audiences by selling niche products. By identifying a gap in the market and catering to a specific customer segment, you can create a unique selling proposition that attracts customers who are interested in your specialized offerings. Research your niche thoroughly, source quality products, and use targeted marketing strategies to reach your desired audience.
5. Building an e-store for local shops:
Many local businesses lack an online presence, and you can capitalize on this by offering your services as a Shopify store builder. Reach out to local retailers, restaurants, or service providers and demonstrate how having an online store can significantly boost their sales and expand their customer base. By charging a fee for your services, you can earn money while helping local businesses thrive.
6. Marketing digital product sales:
Shopify isn't limited to physical products; it's also an excellent platform for selling digital goods. If you're skilled in graphic design, web development, writing, or any other digital service, you can create and sell your own digital products through Shopify. Examples include e-books, online courses, stock photos, or even custom software.
7. Monetizing your social media channels:
If you have a significant following on platforms like Instagram, YouTube, or TikTok, you can leverage that audience to make money with Shopify. Create engaging content that showcases products from your Shopify store and use affiliate marketing techniques to drive traffic and generate sales. By partnering with influencers or running targeted ad campaigns, you can monetize your social media channels and earn commissions on each sale.
8. Offering freelance services:
Shopify offers an extensive marketplace for apps and themes, and many entrepreneurs and businesses require assistance in setting up and customizing their stores. If you have expertise in web design, development, content writing, or digital marketing, you can offer your freelance services to Shopify store owners. Platforms like Shopify Experts connect you with potential clients seeking professional help, allowing you to earn money based on your skills and experience.
Remember, the key to making money with Shopify lies in finding the right combination of products, marketing strategies, and target audience. By utilizing Shopify's powerful features, exploring various revenue streams, and dedicating effort to building your online business, you can unlock
Unlock Profitable Possibilities: Discover How to Make Money and Create Your Own Lucrative E-commerce Store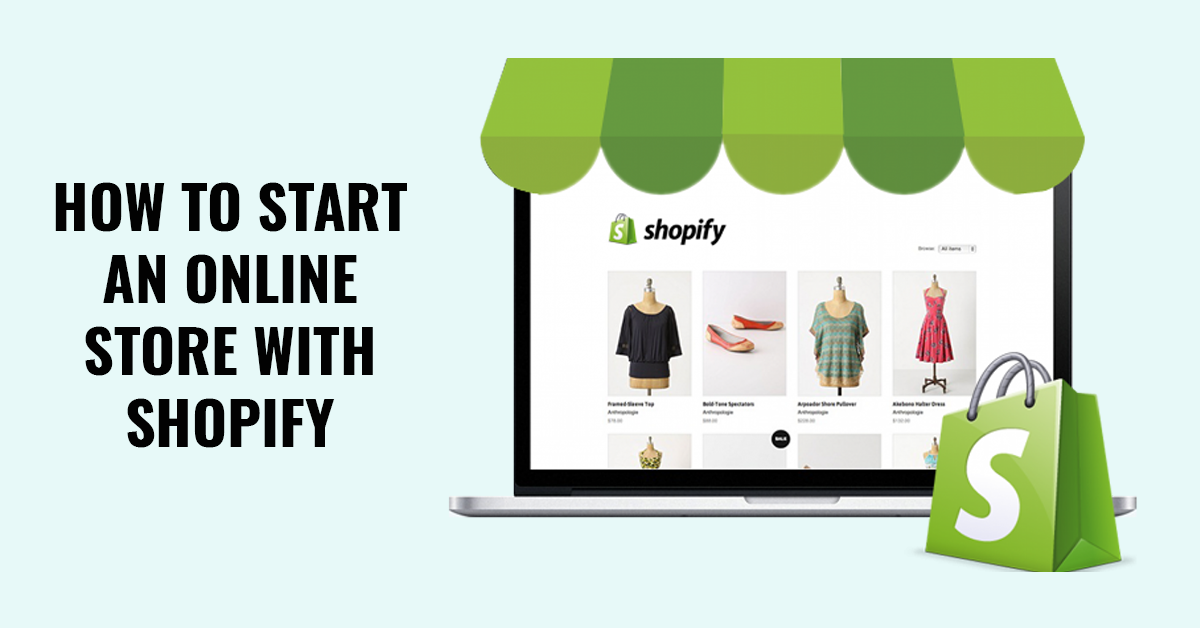 Building an e-commerce store is perhaps the most popular way to earn from Shopify. This platform makes it easy to set-up shop, without having to deal with many hassles. You don't have to manage hosting services, servers, or web development. And, with nine premium plans to choose from—you're sure to find something that fits well with your business needs.
What can I do with Shopify?
You can sell a variety of products, offer various services, and resell goods from other brands through Shopify's platform. You can easily curate items, leverage tools to help you build Google SEO-compliant pages (without needing development experience, and select from a variety of themes. Shopify's UI is very beginner friendly, and gives your customers a seamless checkout experience—along with trustworthy shipping and tracking services.
People also ask: How Long Do Shopify Stores Last?
What can't I do with Shopify?
Shopify does have a standardized list of prohibited items that can't be sold through its stores. To avoid any issues with your online shop, prior to set up, spend some time getting familiar with Shopify's policies regarding apps and store operations. It's also a good idea to use the free policy generator tool to create your business policies. 
Unleash Your Earning Potential with Shopify: Prohibited Items and Services on Shopify's Restricted List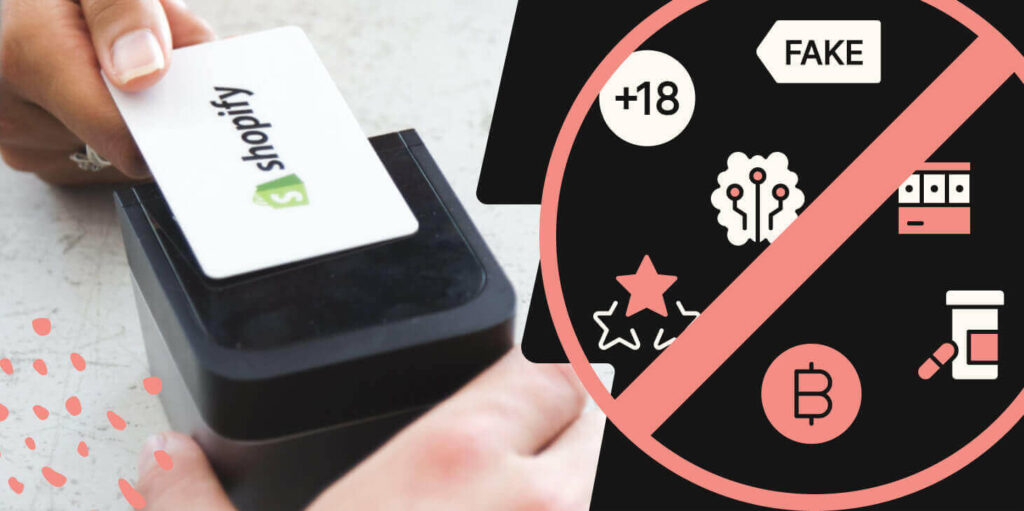 When it comes to making money online, Shopify is one of the best ways to create a successful eCommerce business. With its user-friendly platform, robust tools, and wide range of features, Shopify provides entrepreneurs with everything they need to start, grow, and scale their online stores. However, it's important to be aware of the prohibited items and services on Shopify's restricted list to ensure you stay compliant and operate a legitimate business. Here are some key items you should avoid selling on your Shopify store:
1. Cigarettes:
Selling cigarettes on Shopify is strictly prohibited due to legal restrictions and health concerns. Instead, focus on promoting products and services that contribute to a healthier lifestyle.
2. Drugs:
Shopify does not allow the sale of illegal drugs or any products associated with drug use. It's crucial to adhere to local laws and regulations when it comes to selling any kind of pharmaceutical or medical products.
3. Prostitution:
Any form of explicit adult content, including prostitution or escort services, is not permitted on Shopify. Keep your focus on creating a safe and respectful environment for your customers.
4. Pornography:
Shopify prohibits the sale of explicit sexual content or products. It's important to respect the guidelines and provide a family-friendly experience for your customers.
5. Firearms:
Selling firearms or any related accessories on Shopify is strictly prohibited. Ensure you comply with all applicable laws and regulations regarding the sale and distribution of firearms.
6. Alcohol:
While selling alcohol can be a profitable business, Shopify restricts the sale of alcoholic beverages due to various legal and licensing requirements. Consider exploring other product niches that align with your target market.
7. Explosives and Fireworks:
For safety reasons, the sale of explosives and fireworks is not allowed on Shopify. Focus on other product categories to build a successful store.
8. Live Animals:
Shopify does not support the sale of live animals, including pets and livestock. Explore other pet-related products or services that cater to animal lovers without involving live animal sales.
9. Waste and Poison:
Selling hazardous or toxic materials, including waste and poison, is strictly prohibited on Shopify. Ensure that the products you offer comply with safety regulations and ethical standards.
10. Flammable Chemicals:
Due to safety concerns, the sale of flammable chemicals is not allowed on Shopify. It's important to prioritize the well-being of your customers and choose products that are safe and reliable.
11. Refurbished Items Sold as New:
Transparency and honesty are key in any eCommerce business. Selling refurbished items as new can damage your reputation and violate Shopify's policies. Make sure to clearly label the condition of the products you sell.
12. Hazardous Medical Equipment:
Shopify restricts the sale of hazardous medical equipment that could potentially harm customers. It's important to comply with all relevant regulations and certifications when selling medical products.
13. Virus, Trojans, and Malicious Software:
Protecting the integrity and security of the Shopify platform is of utmost importance. Selling virus-infected software or any other malicious products is strictly prohibited.
By avoiding these prohibited items and services, you can create a successful and compliant Shopify store that focuses on providing value to your customers. Remember to always review and adhere to Shopify's policies and guidelines to ensure a positive and profitable eCommerce experience.
What are some of Shopify's value-add features?
In addition to its robust e-commerce platform, Shopify offers a variety of value-add features that can help you make money and grow your online business. Let's explore some of these features and how they can benefit your Shopify store.
1. Shopify's Buy Buttons:
Shopify's Buy Buttons allow you to embed your products or collections on external websites, blogs, or social media platforms. This feature enables you to expand your reach and sell products directly from these channels, increasing your sales opportunities.
2. Apps and Plugins Store:
Shopify's extensive Apps and Plugins Store offers a wide range of third-party applications and plugins to enhance your store's functionality. These apps provide various tools and integrations, allowing you to optimize your store for better customer experiences, streamline operations, and boost sales.
3. Blogging:
Shopify's built-in blogging platform enables you to create and publish content directly on your store. By leveraging the power of blogging, you can drive more traffic to your storefront, attract potential customers, and establish yourself as an authority in your niche. Regularly updating your blog with relevant and valuable content can contribute to increased visibility and higher sales conversions.
4. Abandoned Cart Recovery:
One of the challenges online retailers face is dealing with abandoned carts. Shopify offers apps on its store specifically designed to address this issue. These apps automatically send email notifications to customers who have abandoned their carts, encouraging them to complete their purchase. By leveraging this feature, you can recover potential lost sales and increase your revenue.
5. Upselling Apps:
To maximize your average order value and increase sales, Shopify provides upselling apps that suggest related or complementary products to customers during their buying journey. By recommending additional items, you can encourage customers to purchase more and increase their overall cart value.
6. Payment Options:
Shopify integrates with various payment gateways, allowing you to accept credit card payments from customers around the world. Offering a variety of payment options can improve customer satisfaction and increase conversion rates, as customers can choose their preferred payment method at checkout.
7. Affiliate Program:
Shopify offers an affiliate program that allows you to earn additional income by referring new merchants to the platform. By promoting Shopify to your audience or network, you can earn commissions for each successful referral, creating an additional revenue stream.
These value-add features empower Shopify users to create successful online stores, increase sales, and grow their businesses. By leveraging the platform's tools, apps, and integrations, you can optimize your Shopify store for better customer experiences, drive more traffic, and ultimately increase your revenue.
Discover Profitable Ways to Earn Money by Dropshipping Products for Other Businesses on Shopify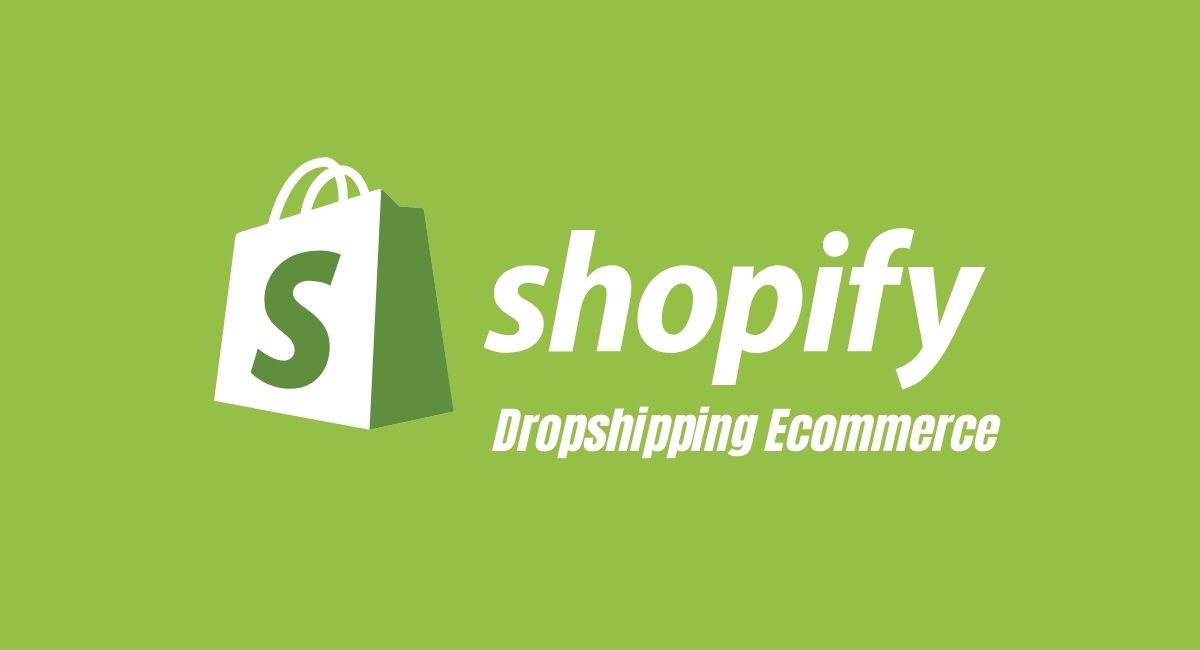 Dropshipping has become a popular and lucrative method to make money with Shopify. It offers several advantages, such as low costs, good profit margins, and minimal risks. Whether you are an aspiring entrepreneur or a business owner looking to expand your offerings, dropshipping can be a game-changer.
When it comes to dropshipping, customer service is paramount. Ensuring timely and efficient order fulfillment, as well as providing exceptional customer support, will set you apart from competitors. Prioritize a seamless and positive shopping experience for your customers, as this can lead to repeat purchases and word-of-mouth referrals.
Moreover, keep in mind the financial aspects of running a dropshipping business. Understand the tax requirements and regulations that apply to your business and maintain accurate records of your income and expenses. It's essential to have a solid understanding of payment processing, including credit card transactions, to ensure smooth and secure transactions for both you and your customers.
Starting a dropshipping business on Shopify doesn't require a significant upfront investment. You can begin with a small budget and gradually scale up as your business grows. With Shopify's free trial period, you can explore the platform's features and functionalities before committing to a paid plan. This flexibility allows you to test different strategies and refine your business model without incurring unnecessary expenses.
In conclusion, dropshipping presents an excellent opportunity to earn money with Shopify. By understanding the ins and outs of the dropshipping model, leveraging the power of the Shopify platform, and implementing effective marketing and customer service strategies, you can create a successful and profitable online business. Take advantage of the numerous resources, tools, and partnerships available to you, and embark on your journey to financial success with dropshipping on Shopify.
What is dropshipping?
The dropshipping business model allows store owners to outsource products, shipping, order tracking, and storage to a third party. This reduces the strain on business owners who may not be able to keep an inventory. And can be mutually beneficial to drop shippers, as they don't need to make actual sales or market the products sold through their partnering seller's e-commerce site.
How do I make dropshipping work for me?
To put dropshipping into action for you, find suppliers with products similar to your niche, and upload a new SKU (Stock Keeping Unit). Whenever a customer makes a purchase in your store, your drop shipper will handle everything from product shipping, inventory tracking, customer claims, managing defective products, tracking delivery, and any other services you want to provide to your customers.
Shopify partners with some of the world's best dropshipping suppliers, like Oberlo, Spocket, and DSer. This makes the dropshipping experience easy for both dropshipping suppliers and sellers.  
Discover Profitable Ways to Make Money with Shopify: Earn, Create, and Generate Sales through Affiliate Marketing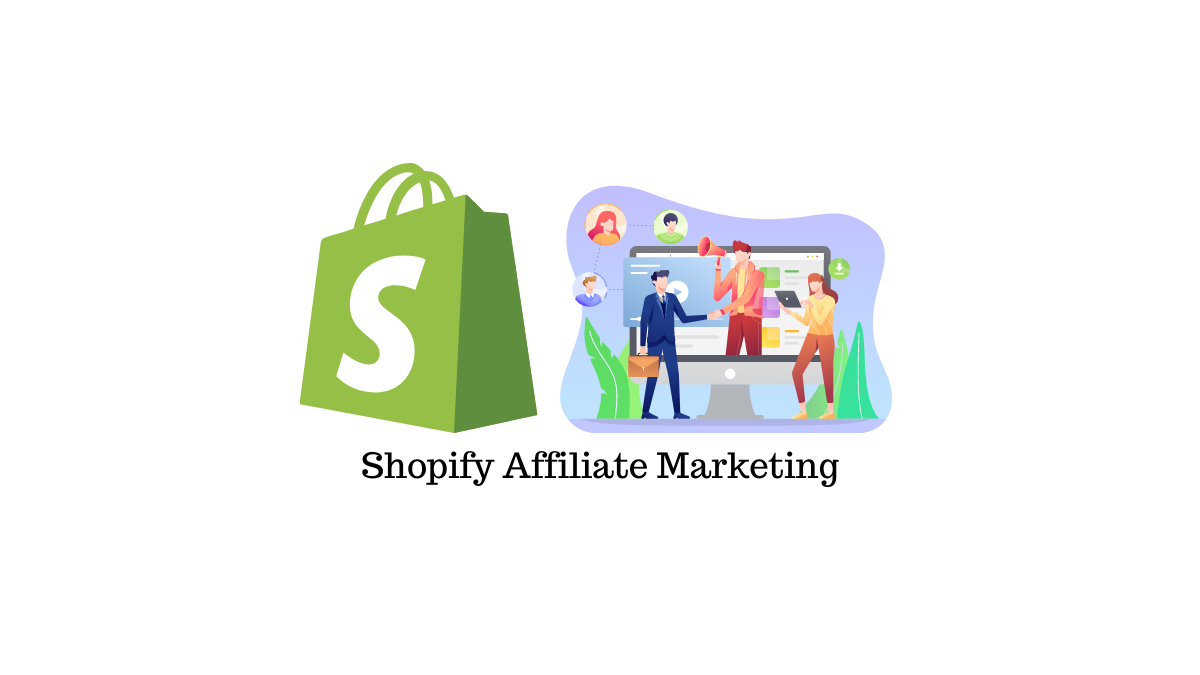 To earn revenue with Shopify, you don't always have to rely on selling or offering services. The Shopify affiliate program offers a great way to make a fair amount of money in a short amount of time. Affiliate marketing has become increasingly popular, and it presents an excellent opportunity for individuals from various backgrounds to monetize their online presence.
Being a Shopify affiliate can be a good option for content creators, teachers, influencers, celebrities, and anyone who wants to inspire others to start a Shopify store. As a Shopify partner, you simply leverage your existing audience to refer visitors to the Shopify platform, and you get paid a commission for each successful conversion. So, for example, every time someone registers for a Shopify premium business plan from links on your site, you get paid a commission based on how much they spend.
To start earning money with Shopify's affiliate program, you first need to sign up as a partner. Once approved, you'll gain access to your unique affiliate link, which you can share across various channels, including your website, blog, social media accounts, and email newsletters. When someone clicks on your link and signs up for a Shopify plan, you become eligible for a commission.
One of the secrets to making money with Shopify as an affiliate is to target specific niches or industries that are in high demand. By understanding the needs and interests of your audience, you can create content that resonates with them and motivates them to start their own Shopify store. For example, if you have a blog focused on fashion and beauty, you can promote Shopify as a platform for aspiring fashion entrepreneurs, highlighting its features for creating an online store, managing inventory, and processing orders seamlessly.
Furthermore, it's essential to provide valuable insights, tips, and tutorials to potential store owners. By showcasing the benefits of using Shopify and sharing success stories of other entrepreneurs who have achieved significant results, you can inspire trust and credibility among your audience. This approach helps establish you as an authority in the field and encourages more people to explore the possibilities of starting a Shopify store.
When it comes to generating sales through affiliate marketing, creativity is key. Experiment with different content formats, such as blog posts, videos, podcasts, or webinars, to cater to diverse audience preferences. You can also collaborate with other influencers or content creators within your niche to expand your reach and tap into their audiences.
Profitable Strategies to Earn Money Selling Niche Products on Shopify: Innovative Ideas for Boosting Sales and Creating Successful Stores
Market and niche research are essential for establishing a successful brand and getting a better understanding of your customer's goals. 
Selling products to a select group of people is easier when you have an understanding of your target niche. With that info in hand, you can more effectively draft a marketing strategy that can translate into solid sales. Knowing who your customers are, how to address them, and their specific needs can help you grow your sales and build leads. 
Make Money and Boost Sales with Local Shop and Vendor E-commerce Stores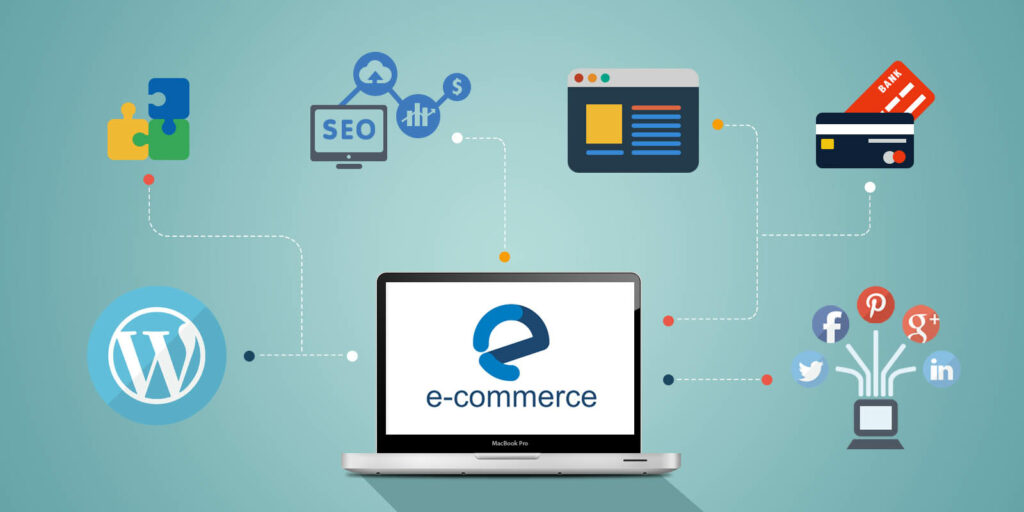 Another way to make money with Shopify is to offer your e-commerce services to local stores and vendors. You can either get paid to run a store for local entrepreneurs, help them build a store, or make deals to purchase discounted products from them. For example, pawn shops and antique stores can make for good Shopify partners.
Search engines like Google and Bing allow you to increase your online visibility by providing your store's physical address on Google Maps, and providing the relevant details like what time you are open, contact details, and more.
Profitable Methods for Generating Income through Digital Downloads and Product Sales
Selling digital products and downloads is a great way to make money without spending much on physical inventory.
The beauty of selling digital products is that you only have to create it once—and it can be sold an infinite number of times. You can sell Ebooks, NFTs, video game currency, video game skins, podcasts, video lessons, lectures,  or educational courses and tutorials. 
Exploring Lucrative Strategies to Monetize Social Media Channels for Earnings, Sales, and Store Success

Social media is one of the best ways to market anything in the world, and can be monetized in numerous ways. If you have a healthy social media following, your audience traffic could be leveraged in an affiliate program.
Shopify's "Buy Now" buttons can be a great tool to help monetize your social media channels. Offered through many Shopify plans, a Buy Now button allows you to market your products on various social media platforms. If your customer clicks the button, they can make a purchase without leaving the app they're currently within.
Profitable Possibilities: Learn How to Offer Your Freelance Services for Profit
If you are a freelancer looking for new projects, Shopify can provide a solution to your problem. A Shopify store allows you to showcase your portfolio, offer paid consultant services, and can give your potential clients a more polished, professional experience.
The cost of maintaining a Shopify portfolio site can be very low, and good traffic will help you score more jobs and make more money. 
How Can I Begin Utilizing Shopify to Generate Income?
It can take time, knowledge, effort, dedication, and marketing to build a successful brand and Shopify business. And there are no shortcuts. But knowing the basics and having a clear strategy can help get you on the right track. Be sure to check out our library of articles on how to effectively use Shopify, monetize your website, and market your business here. Be sure to also take advantage of Shopify's 14-day free trial  (it's the best way to learn more about what the platform has to offer).
Learn more
✅ If you're looking for a reliable Shopify development agency, look no further! Our team of experienced Shopify developers offers custom themes, sophisticated integrations, and expert advice – all designed to help you take your e-commerce journey to the next level.
Be sure to check out our recent Shopify articles and discover ways to ensure your Shopify store is successful.