Location, location, location….The Charlotte real estate market is hot!
….and no wonder…according to a recent report by PwC and the Urban Land Institute, Charlotte is the third most attractive real estate market in America.
Dallas ranked #1, Austin #2, and Charlotte beat out Atlanta #5, Nashville #7, and Raleigh #11.
With a new anticipated $600 million Hard Rock Casino, $350 million film studio, and dozens of new high rises in Southend and Uptown, it comes as no surprise that Charlotte's real estate market is hot.  It also boasts lower costs of living and has strong growth potential.
Indeed there is value near the city, but there's also value in the new construction going up in areas like Indian Land and Steel Creek; near the new Riverfront District.  As of now, there is not a lot of inventory and good listings are selling fast.
"Location is always a matter of personal preference" says Lisa Wohlford, a successful and seasoned NC & SC licensed real estate broker with Dane Warren Real Estate.  Lisa has been a Realtor for 15 years.  She says the business is never boring and she enjoys problem solving, getting to know her clients and providing them with exceptional service.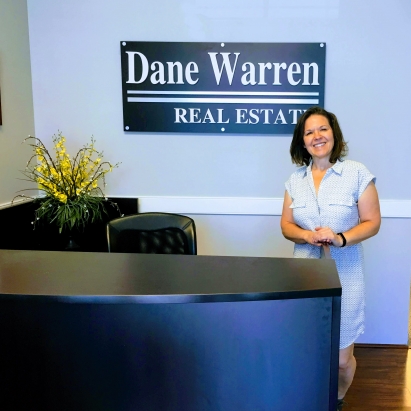 So, if you are looking to buy a home, Lisa recommends the first thing you should do is get qualified with a lender you trust.  In order for an offer to be considered, you must have a buyer's pre-qualification letter.
Other words of wisdom from Lisa — "a first time home buyer should not be seduced by the listing that looks amazing with the perfect staging."  Lisa says usually there's a long list of buyers waiting to put in offers on those listings. Instead, she recommends buyers look to the listings that require a little "lipstick and rouge" — why?….because you will most likely get a better deal.  Who doesn't like more bang for your buck?
After you have found your home, be sure to inquire about the major more costly items, like the HVAC and the age of the roof.  If you are concerned about the repair or replacement of an important home system component or appliance(s), you can buy a home warranty.  A home warranty can help save you money. The home warranty is a service contract that typically covers the repairs or replacement of your components and appliances that break down over time.
Happy house hunting!   And, go get pre-qualified!
Find our more about Lisa Wohlford by visting her website at LisaSellsFast.com